Special Price GE WR17X12450 Refrigerator Drawer Slide Rail Kit Parts. Suits for WR17X12054 WR49X10118 WR17X11588 WR17X12055 WR17X11931 WR17X11587 WR17X11591 EAP1766176 WR02X12035 AP4308806 PS1766176 1381588 WR02X12036 assembly parts and others. Shop Here!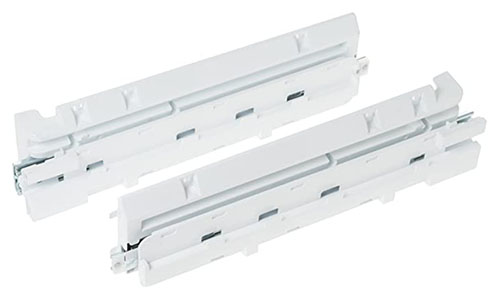 GE WR17X12450 Refrigerator Drawer Slide Rail Kit
Part Number: GE WR17X12450
Replaces Part Number: WR49X10118 1381588 WR02X12036 WR17X11588 WR17X12054 EAP1766176 WR17X11591 PS1766176 WR17X11587 WR02X12035 AP4308806 WR17X12055 WR17X11931
Fits Brands: GE, General Electric
Type: Fridge Replacement Parts, Refrigerator Freezer Drawer Slide Rail Kit
Price: See more information and Compare the Best Prices Below.
==> Click Here to Check the Latest Prices on eBay Today! <==
Fits Models:
This GE WR17X12450 Refrigerator Drawer Slide Rail Kit suits the following bottom-mount fridge models. Hit Ctrl-F to check your appliance model listed below.
PDS20MCRBWW PDS20MCRACC PDS20SBSARSS PDF22MFSABB PDS22MFWACC GDL22KCWASS GDS20KBSAWW GDS20KBSBBB PDS20MFSBWW PDS22SBRBRSS PDS22SHRALSS PDS22SBSBLSS GDS20SBSASS PDS20SBSBLSS PDS20SBRBLSS PDS20SBSBRSS SDL20KCSABS PDS22MISBWW PDS22MCRBBB GDL22KCWBSS PDS22SBPARSS PDS20MCRBBB PDS20MBSBBB PDS22MBSACC PDS22MCPAWW PDS22MBSBWW PDS22MIWABB PDS20MFSAWW PFS22MISBWW PDS20MFWACC GDS20KBSBCC PDF22MCRAWW PDS22SFSARSS PDS22SCRARSS PDS20MCPAWW PDS20MCRBCC PDS22MFSBWW PFS22MBSAWW PDS22SCRBRSS PDS20MFWAWW PFS22MBWAWW PDS20SCPALSS PDS22SCRBLSS PDS20MBSBWW PDS22MFSAWW
PDW22SCRARSS PDS22MHRABB PDF22MFSAWW PDW22SCRBRSS PDS22MCRBCC PDS22SBRARSS PDS22MHRBCC PDS22MHRBBB PDS22MIWACC PDS22SCPARSS PDS20SFSBLSS PDS20MBRBCC PFS22MBSABB PDS22MISAWW PDS22MBSABB PDS20SBPALSS PDS20SFSALSS GDS20SCSBSS PDS22MBSBBB PDS22SBSARSS PDF22MFSBBB GDL22KCWCSS SDL20KCSBBS PDS20MCRABB PFS22MBSBBB PDS22MIWAWW PFS22SISASS PDS22MCPACC GDS20KBSBWW PDS22SHRBLSS PFS22MIWABB GDS20SCSASS PDS22SBSBRSS PDS20SCPARSS PFS22MIWAWW PDS22SBSALSS PDS20SBRBRSS PDS22MBPABB PDS22MBSAWW PDS20MCRAWW PFS22MISBBB PDS22SCPALSS PDF22MCRABB PDS22MISABB PDS22MFSABB PDS20MBSACC PDS20MCPABB PDS22MFWABB PDS20MFSACC PDS22MBRABB
PDS22MBSBCC GDS20KBSACC PFS22MBSBWW PDS22MBRBWW PDS22MISACC PDS22MFSBBB PDS22MCPABB PDS20MBRBWW PDS22MBRAWW PDW22SISBRSS PDS20MBSABB PDS20MFWABB PDS22MHRBWW PDS22SHRBRSS PDW22SISASS PFS22MBWABB PDS22MBRBBB PDS20MFSABB PDS22MBPACC GDS20KCSAWW PDS22MISBCC PDS20SBSALSS PDS22SBRBLSS PDF22MFWABB PDS20MBSBCC PDS20SCRBRSS PDS22MBRACC PDS20MBPACC PDS22SISARSS PDW22SHRARSS PDS20SCRALSS PDS22MCRBWW GDS20KBSABB PDS20MBRAWW PDS22MHRACC PFS22SBSASS PDS20MBPAWW PDS22SFSDRSS PDF22MFWAWW PDS22SISBLSS GDL20KCSABS PDS22SISALSS PDS20SCRARSS PDS22MCRACC PDS22MISBBB
PDS20MCPACC PDS22MFSACC PDS20SBPARSS PDS20SBRALSS PFS22MISABB PDS20SBRARSS PDS22MFSBCC PDS20MBRABB PDS22SBPALSS PDS22SISBRSS PFS22SISBSS PDS20MBRBBB PDS20SCRBLSS PDS22SFSBLSS GDS20KCSABB PDS22SBRALSS PDS22SFSBRSS PDS22MFWAWW PDS22MHRAWW PDF22MFSBWW PDS20MFSBBB PDS20SFSBRSS PDW22SISARSS PDS22SFSALSS PDS20SFSARSS PDS22SHRARSS PDS22MBRBCC PFS22SBSBSS PDS22MBPAWW PDS20MBPABB PDS20MBSAWW PDS20MFSBCC PDS20MBRACC PDS22SCRALSS PFS22MISAWW
Compare Best Prices
Get the Best Price! Learn more product details, item conditions, delivery information, exchange, return and money-back guarantee policy, and payment options. There are a number of sellers selling this part online. You are able to compare the prices below.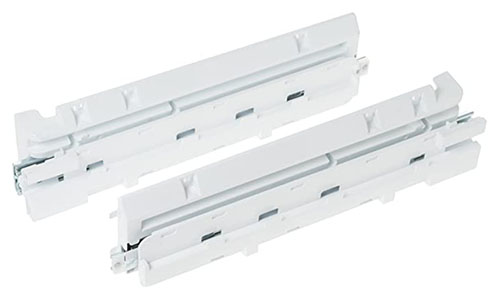 ==> Click Here to Compare the Latest Prices TODAY! <==
More Home Appliance Information
In the market online, there are many sellers offering a number of home appliance parts, for instance, Frigidaire Gas Range Control Board, Dacor Oven Door Hinge Adjustment, Dryer Drive Motor, and Whirlpool Gold Dishwasher Problems, also including the GE WR17X12450 Refrigerator Drawer Slide Rail Kit. For more leading appliance brands, for example, Electrolux, you are able to search for its products, and services on the Internet.
More Replacement Parts:
Do you need support? If you have any problem with searching for the right part for your specific appliance model, please do not hesitate to contact us at any time. We will check the part and get back to you very soon. Repair It Now!