Special Price GE WR32X24373 Refrigerator Drawer Front Cover Parts. For WR60X24042 GNE29GGKDWW GNE29GMKIES DFE28JELDDS GFE28GGKIWW GFE28GYNBFS GFE28GELCDS GNE29GGKHWW GFE28GSKGSS models and others. 100% Customer Satisfaction Guarantee.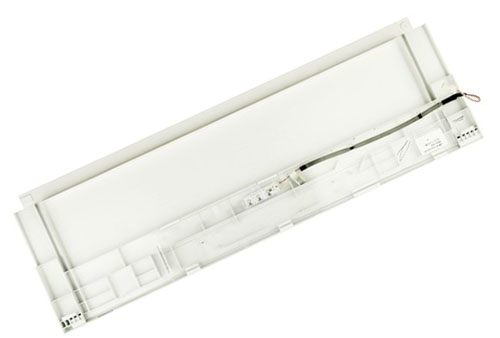 GE WR32X24373 Refrigerator Drawer Front Cover
Part Number: GE WR32X24373
Replacement Parts: WR60X24042
Fits Brands: GE, General Electric
Product Type: Fridge Replacement Parts, Refrigerator Pantry Drawer Front Cover
Price: View more product information and Compare Prices Below.
==> Click Here to Check Prices on eBay! <==
Fits Models:
Find the correct appliance item. This GE WR32X24373 Refrigerator Drawer Front Cover can be used for the following models. Hit Ctrl-F to find your appliance model as follows.
GFE28GSKESS DFE28JMKDES GFE28GMKCES GFE28GMKBES GFE28GGKCBB GFD28GSLESS GNE29GSKISS DFE28JELDDS DFE28JSKHSS DFE28JMKEES GFE28GELEDS GFD28GBLDTS GNE29GMHBES GFE28GGKBBB GNE29GSHCSS GNE29GSKESS GFD28GELBDS GFE28GGKGBB GNE29GSKCSS DFE28JSKESS GFD28GELEDS GNE29GGKHWW GNE29GSKFSS GNE29GMKIES GFE28GBLDTS GFE28GSKFSS GNE29GGHDWW GNE29GGKHBB GFD28GBLBTS GNE29GMKGES GFD28GELDDS DFE28JMKJES GFE28GGKBWW GFE28GSKBSS GFE28GGKDBB GFD28GYNBFS GNE29GMKBES GNE29GGKIWW GNE29GSKJSS GNE29GMKHES GNE29GMKCES GNE29GMKJES GFE28GBLBTS GFE28GGKCWW DFE28JSKGSS GNE29GGKDWW GFE28GSKHSS GFD28GBLCTS GFE28GMKDES GFE28GSKGSS GFE28GGKHBB
GFE28GELCDS DFE28JMKGES GNE29GGHEWW DFE28JELFDS GNE29GGKEWW GFE28GMKIES GNE29GGKDBB GNE29GGHBBB GNE29GMHEES DFE28JMKFES GFE28GBLETS GFD28GMLEES GFD28GMLBES GFE28GGKIWW GNE29GSKDSS GFE28GSKDSS GNE29GSHBSS GNE29GGHCBB GFE28GMKGES GNE29GGKIBB GFE28GELGDS DFE28JBLCTS GNE29GMKFES GNE29GGHCWW GFE28GMKHES GFE28GBLCTS DFE28JSKMSS GFE28GYNBFS GNE29GGKGBB GFD28GSLCSS GFD28GSLBSS GFE28GSKCSS GFD28GBLETS DFE28JSKCSS DFE28JELBDS GFE28GGKEBB GNE29GGKFWW GNE29GSHDSS GNE29GGKFBB GFD28GSLDSS DFE28JSKBSS GNE29GMHCES GNE29GGHBWW GNE29GSKHSS GFE28GMKFES DFE28JELCDS
GNE29GGHDBB GNE29GGHEBB DFE28JMKHES GFE28GMKMES GNE29GMKEES GFE28GSKJSS DFE28JSKDSS GNE29GMKDES DFE28JBLDTS GNE29GGKCWW GNE29GSKBSS GFE28GELDDS GNE29GGKGWW GFE28GGKHWW DFE28JMKBES GNE29GGKBWW DFE28JELEDS DFE28JMKCES GFD28GMLDES GFE28GGKGWW GFE28GGKEWW DFE28JMKLES DFE28JMKIES GNE29GSKGSS GFD28GMLCES GNE29GSHESS GFD28GELCDS DFE28JSKISS DFE28JSKFSS GFE28GMKEES DFE28JSKJSS GFE28GGKFBB DFE28JBLFTS GFE28GGKFWW GNE29GMHDES GNE29GGKBBB GFE28GSKKSS GFE28GSKISS DFE28JBLETS DFE28JBLBTS GFE28GMKJES GFE28GGKDWW GNE29GGKEBB GFE28GELBDS GFE28GGKIBB
Compare Lowest Prices
Get the Best Deals! View more product details, customer reviews, terms and conditions, delivery information, return and money-back policy, and other important details. There are a number of sellers offering this pre-owned part at the store online. Please compare the lowest prices below.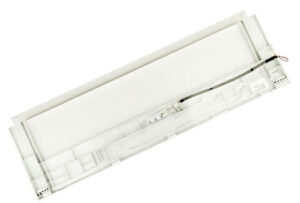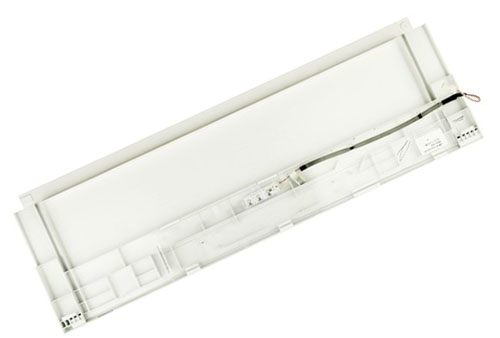 ==> Click Here to Compare the Latest Prices! <==
More Information
Furthermore the GE WR32X24373 Refrigerator Drawer Front Cover, there are many appliance replacement parts offered on the market, like How to Change A Oven Fan Motor, Maytag Dryer Control Board Replacement, Kenmore Gas Range Control Panel Problem, and How to Replace LG Refrigerator Compressor.
For more leading appliance brands, for instance, Amana, you are able to find its products, parts, accessories, and services on the Internet.
Other Home Appliance Parts:
Don't wait! Please do not hesitate to contact us if you have any problems with looking at the correct item for your model. We will find the part and respond to you as soon as possible. Many Thanks.