Get Best Deals GENUINE GE WB62X25972 Oven Range Glass Cooktop, Black Color Replacement Assembly Parts. Replaces JB750EJ1ES JCB865SJ6SS JB750BJ5TS JCB865SJ5SS JB860SJ6SS JB850EF2ES JB700SJ2SS JCB850SF4SS JB860FJ6DS JB750SJ6SS home appliance parts and more. Buy Here.
GE WB62X25972 Oven Range Glass Cooktop
Part No: WB62X25972
Replacement Parts: AP5986337 WB62X20857 EAP11726723 4338476 PS11726723
Compatible Brands: GE, General Electric
Item Type: Black Color Electric Range Glass Cooktop Replacement Parts, GE Oven Cooktop, GE Range Glass Cooktop Assembly Parts
Product Price: See more descriptions and Check the Price Below.
==> Click Here to Compare the Latest Prices Today! <==
Fits Models:
The GE WB62X25972 Oven Range Glass Cooktop fits the following models. Hit Ctrl-F to find your appliance electric freestanding range/oven/stove model as you see.
JB740SF1SS JB750EJ6ES JB750EJ2ES JCB850SF1SS JB750SJ2SS JB750EJ5ES JB695SF1SS JB860EJ1ES JB750SJ8SS JB750SJ4SS JB690EF2ES JB750SJ7SS JB860SJ8SS JB655EK2ES JB655SK2SS JB740SF2SS JB655EK1ES JB690SF4SS JB650SF2SS JB655EK7ES JB700SJ4SS JB655FK3DS JB690EF1ES JB650EF1ES JB700SJ5SS JB650SF5SS JB655SK6SS JB860EJ6ES JB860SJ2SS JB860SJ9SS JB750SJ6SS JB750FJ5DS JB850EF1ES JB655FK5DS JB860EJ2ES JB650EF5ES JCB865SJ5SS JB655FK4DS JB750BJ8TS JB690SF1SS JB700SJ2SS JB860SJ7SS
JB750SJ5SS JB650SF1SS JB700SJ3SS JB700EJ3ES JB750EJ7ES JB860FJ5DS JB850SF4SS JB850EF2ES JB655SK5SS JCB865SJ6SS JB850SF1SS JB750EJ4ES JB860SJ5SS JB700EJ4ES JB700EJ1ES JB655SK1SS JB655EK5ES JB860BJ5TS JB650SIF1SS JB750FJ7DS JB750EJ8ES JB700EJ5ES JB860FJ6DS JB860EJ7ES JCB850SF4SS JB690SF2SS JB700EJ2ES JB650SF4SS JB750FJ6DS JB750BJ6TS JB860BJ6TS JB860EJ5ES JB650EF4ES JB690SIF1SS JCB865SJ3SS
JB750SJ3SS JB860FJ7DS JB750FJ4DS JB860SJ1SS JB655EK4ES JB650EF2ES JB655SK7SS JB750SJ9SS JB750BJ7TS JB860SJ3SS JB690EF4ES JB860EJ3ES JCB865SJ2SS JB750SJ1SS JCB865SJ4SS JB850EF4ES JB750BJ5TS JB860BJ7TS JB860SJ6SS JB860FJ9DS JB695EF1ES JB860FJ8DS JB750EJ1ES JCB865SJ1SS JB655SK3SS JB700SJ1SS JB655SK4SS
Compare Best Prices
Check the Best Price! See more product descriptions, terms and conditions (new, pre-owned, or refurbished), delivery information, parts warranty, and payment available methods. Many sellers promote this part at the store online. You are able to compare the lowest prices below.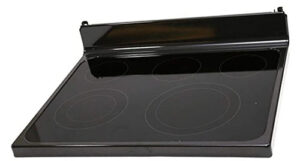 ==> Click Here to Check the Lowest Prices! <==
More Appliance Information
Moreover the GE WB62X25972 Oven Range Glass Cooktop, there are many appliance parts offered on the market, such as LG Refrigerator Electronic Control Board, Whirlpool Washer Transmission Parts, GE Dishwasher Drain Pump, gas range glass cooktop, radiant glass cooktop, ceramic glass cooktop, Whirlpool ceramic glass cooktop, and Amana Washer Control Board. For other big appliance brands, for example, Jenn-Air, you are able to view its products, and services on its website.
Other Replacement Parts:
Also the GE WB62X25972 Range Oven Range Glass Cooktop, If you have any problem with searching for the correct part for your appliance model, please notify us by writing your message in the comment box down below. We will search for the part and respond to you ASAP. Thank you so much.