Check Best Price GENUINE WB57K0005 GE Oven Outer Glass Door Replacement Parts. Suitable for JGBP80WEH3WW JGBP35DEH2WW JGBP35DED4WW JBP62WD1WW 36275676690 36275671691 JGBP35WEA3WW JGBP28WEJ2WW JGBS23WEA2WW repair parts and others. Shop Now!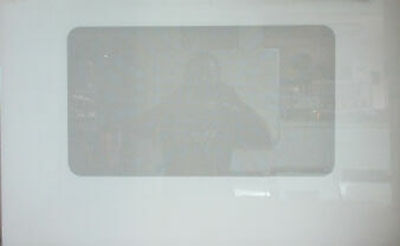 WB57K0005 GE Oven Outer Glass Door
Part Number: WB57K0005
Replaces Parts: WB57K0005 WB57K10090 WB57K10099
Fits Brands: GE, General Electric, Hotpoint, Kenmore
Product or Service Type: Range Oven Stove Replacement Parts, GE Oven Glass Door, Hotpoint Oven Outer Glass Door, Kenmore Oven Door Glass
Item Price: Read more product details and Check the Price Below.
==> Click Here to Compare the Latest Prices on eBay! <==
Fits Models:
Check the correct replace part. This WB57K0005 GE Range Oven Outer Glass Door fits the following gas range, electric range, and free-standing range models. Use Ctrl-F to find your specific model shown below.
JGBP31WEC3WW JGBP99WEH1WW EGR3000EJ3WW RGB790DEP1WW JGBP87WEK3WW JGBP99WEH2WW JGBP28WEK2WW JGBP35DED4WW JGBP31WEC1WW JB600WK3WW RB790WK4WW RGB746WEH8WW JGBP35WEA9WW JGBP30WEW1WW EGR2000EC1WW JGBP35WEV2WW JGBP40WEC2WW 3627585590 JGBP83WEJ2WW 36275875691 JGBP99WEH3WW JGBP29WEJ2WW JBP15WJ2WW JGBP85WEJ3WW JGBP29WEJ1WW 36272675790 3627586591 JGBP83WEH1WW JGBP33WEH4WW 3627585591 JGBP80WEH1WW JGBS24LEK1WW 3627586592 JGBP33WEH3WW ECBS68WJ1WW JGBS23WEA2WW JGBP30WEK5WW JGBS23WEA3WW JGBP30WEH3WW JGBP35WEJ2WW JGBP86WEK1WW JGBP28WEKAWW JGBP36WEJ1WW RGB845WEC2WW EGR2000EC0WW JGBP79WEB5WW
RGB790DER3WW JGBP35WEA3WW JGBP28WEKDWW JGBP28WEK4WW JGBP28WEJ1WW JGBP79WEV2WW RGB746WEHDWW JGBP85WEJ1WW 3627586590 RB792DR1WW 3627586992 JGBP35GXA2WW JGBP30WEH1WW 36275678690 JGBP35WEA6WW JGBP40WEH1WW JGBP75WEY1WW JGBP28TEJ2WW ECBS68WJ3WW RGB790DER1WW 3627586990 JGBP85WEH3WW RB800WJ4WW RGB790WEK3WW JGBS23WEH5WW JGBS24LEK4WW JGBP86WEK2WW JGBP28WEK1WW RGB530DEH1WW JGBP83WEJ1WW 36275676691 JGBP35GZA3WW JGBP99WEH4WW JGBP32WEF2WW JGBP28WEK5WW RB720DH2WW ECBS68WJ2WW JBP62WD4WW RB792DR2WW 36275875690 RGB790DEP2WW JGBP40WEC3WW JGBS22WEK4WW EGR3000ED0WW JGBP35GXA1WW
JGBP30WEK6WW JGBS23WEH2WW JGBP85WEJ4WW JGBS23WEH4WW JGBP35GXH3WW EGR3000ED2WW JGBP36WEJ2WW JGBP79WEB7WW EGR3000EJ1WW RGB790WEK7WW EGR3000EJ4WW JGBP36WEJ4WW JGBP83WEJ5WW 36275675690 JGBP31WEH2WW RGBS400DM1WW JGBS23WEV3WW JGBP30WEA8WW JGBP79WEB2WW RGBS200DM1WW JGBP35GZA2WW JGBS22WEK2WW JGBP35WEW1WW JGBS23WEA4WW JGBP87WEK4WW RGB790WEK2WW JGBP30WEA3WW 3627586692 JGBP79WEB4WW RB800WJ2WW JGBP83WEJ6WW JGBP88WEK1WW JGBS24LEK2WW JGBP34WEW1WH RGB746WEHAWW JB600WK5WW JGBP32WEJ3WW JGBP32WEF1WW JGBP28WEKBWW JGBP29WEK2WW JGBS23WEW3WW JGBP30WEA2WW JGBP85WEJ5WW JGBP35WEA4WW JGBS23WEA1WW
36275681791 JGBP33WEH2WW JGBP35GZA1WW RGB746WEH3WW RGB790WEK6WW JGBP61WEW2WW RGB746WEH9WW JGBP30WEK3WW JGBP27WEL1WW JGBP79WEV1WW JGBS22WEK3WW JB600WK2WW RGB845WEC5WW JBP62WD2WW 36275676690 EGR3000EJ2WW JGBP35WEA5WW RB790WK2WW JGBP30WEA5WW JGBP80WEH2WW RGB746WEHCWW 36275671691 JGBP87WEK1WW JGBP80WEH3WW JGBP35GRA1WW JGBP35DED2WW JGBP28WEK8WW RB780DH1WW JGBP29WEJ3WW RGB746WEH4WW RGB790WEK5WW RB800WJ5WW JGBP31WEH1WW JGBP35WEJ4WW RB790WK1WW EGR3000EH2WW RGB746WEH6WW JGBP31WEH3WW JGBP83WEJ3WW JGBP88WEK4WW JGBP29WEK3WW JB600WK6WW JGBP28WEJ2WW JBP62BD2WH JGBS23WEA5WW
JGBP31WEC4WW JGBP87WEK2WW JGBP27WEL2WW JGBP28TEJ3WW JGBS24LEK3WW JGBP79WEA1WW 36275681790 JGBP35DEH1WW 157810 JGBP35GXH1WW JCBS35WJ1WW 3627586691 JGBP28WEK6WW EGR3000ED3WW JGBP88WEK3WW JGBP30WEA4WW JGBP79WEW1WW JGBP29WEK1WW RGB746WEH5WW JGBP88WEL1WW JGBP85WEH2WW 36275879691 JGBP40WEH2WW JGBS23WEV5WW 3627586690 RB790DR3WW RB790DR2WW RB790WK3WW RGB845WEC4WW JGBP35GXA3WW JGBS23WEV2WW JGBP28WEK9WW JGBP79WEB1WW JGBP34WEV2WH JGBS23WEH3WW JGBP85WEH1WW RGB790WEK1WW JGBS23WEV4WW JGBP30WEA1WW JGBP40WEC4WW RB798WC1WW RGB746WEH1WW JGBP35WEA1WW JGBS23WEV1WW RGB780DEH1WW RGB746WEH7WW
JGBP30WEK4WW JGBP35WEJ3WW JGBP86WEK3WW JGBP40WEC1WW 36275879690 RGB790WEK9WW RB800WJ3WW JBP15WJ1WW 3627585990 JGBS23WEW1WW JGBP35GXH5WW RGB790DER2WW JBP62WD1WW JGBP79WEB3WW 36275675691 JB600WK1WW JGBP28WEJ3WW EGR3000EH1WW JGBP30WEK1WW JGBP36WEJ3WW RGB746WEHBWW RB720DH1WW RGB790WEK4WW JGBP28WEK3WW JGBP35WEJ1WW RB560DH1WW RB798WC2WW JGBP35WEA7WW 36275685790 RGB746WEH2WW JGBP32WEJ2WW JGBP35GXH4WW JGBP79WEB6WW JGBP85WEJ2WW JGBP35WEA2WW JGBP35WEA8WW JGBP40WEH3WW 36275876691 JGBP30WEA6WW JGBP35GRA2WW JGBP35GXH2WW JGBP31WEC2WW RB798WC3WW JGBP35DED3WW JGBP35GXA5WW
JGBP83WEJ4WW JGBS23WEH1WW 36275876690 JGBS23WEA6WW JGBP28TEJ1WW 36275685791 EGR3000EH3WW JGBP35DEH3WW JGBP28WEKCWW RGB845WEC1WW RB800WJ1WW RGB746WEHEWW JBP62WD3WW RGB790DEP3WW JGBP79WEA3WW JGBS23WEW2WW RGB790WEK8WW JGBP33WEH1WW EGR3000ED1WW JGBP28WEK7WW JGBP79WEA4WW 36275678691 JB600WK4WW JGBP79WEA2WW JGBP35DEH2WW RB790DR1WW JGBP35GRA3WW JGBP88WEK2WW JGBP32WEJ1WW 3627586991 36275671690 RGB845WEC3WW JGBP30WEH2WW JGBP35DED1WW
Compare Lowest Prices
Get more product details, terms and conditions, shipping information, parts warranty, and payment available methods. There are a number of sellers promoting this used part online. You are able to see the prices below.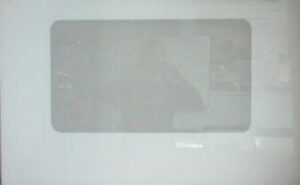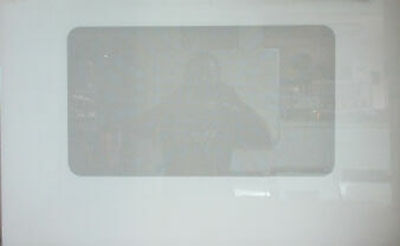 ==> Click Here to Compare the Latest Prices on eBay! <==
Other Home Appliance Information
In the stores online, many sellers sell a variety of appliance parts, such as LG Refrigerator Compressor Replacement Cost, Bosch 800 Refrigerator Ice Maker, Refrigerator Control Board, and Control Panel for Samsung Range, also covering the WB57K0005 GE Oven Outer Glass Door assembly parts.
For more leading appliance brands, for instance, Electrolux, you can search for its products, parts, and services on the store online.
More Replacement Parts:
Need help today? Please do not hesitate to write your content in the comment box if you can not find the right item for your model. We will search for the part and respond to you as soon as possible. Repair It Now!