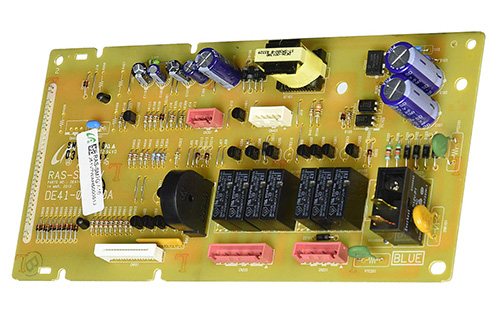 This is a new GENUINE GE replacement part, GE Microwave Control Board WB27X11080. This part fits GE EVM1750, HVM1750, JVM1750, JVM1752, JVM6175, JVM6177, LVM1750, and LVM6177 models.
If your microwave would not heat or does not respond to button presses, then replacing the electronic main circuit board could solve the problem. Check your specific model, find the right part, and compare lowest prices here!
GE Microwave Control Board WB27X11080
Product: Main Control Board PCB Assembly for Microwave
Appliance Part: Microwave Electronic Replacement Parts
Part Number: WB27X11080
Compatible Brands: GE
Compatible Part Numbers: 1556156 AP4484348 PS2370173 EAP2370173 RAS-SM7GV-10
Fits GE Microwave Models:
Note: Use Ctrl+F to find your specific GE microwave model.
EVM1750DP1BB EVM1750DP1WW EVM1750SP1SS HVM1750DP1BB HVM1750DP1CC HVM1750DP1WW HVM1750DP2BB HVM1750DP2CC HVM1750DP2WW HVM1750SP1SS HVM1750SP2SS
JVM1750DP1BB JVM1750DP1CC JVM1750DP1WW JVM1750DP2BB JVM1750DP2CC JVM1750DP2WW JVM1750EP2ES JVM1750SP1SS JVM1750SP2SS JVM1752DP1BB JVM1752DP1WW JVM1752DP2BB JVM1752DP2WW JVM1752SP1SS JVM1752SP2SS JVM6175DF1BB JVM6175DF1WW JVM6175EF1ES JVM6175RF1SS JVM6175SF1SS JVM6177DF1BB JVM6177DF1WW JVM6177RF1SB JVM6177SF1SS
LVM1750DP1BB LVM1750DP1WW LVM1750DP2BB LVM1750DP2WW LVM1750SP1SS LVM1750SP2SS LVM6177DF1BB LVM6177DF1WW LVM6177SF1SS
How To Replace Microwave Main Control Board
Watch this video, created by RepairClinic.com. The video shows simple and easy step-by-step instructions for replacing the electronic PCB board on GE microwave.
Tools Needed: Phillips head screwdriver
Compare Lowest Prices
Read more product details of the Electronic PCB Control Board WB27X11080 for microwave. Check warranty & return policy, shipping and customer service information, and compare lowest prices on eBay here!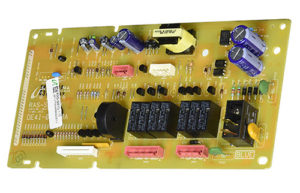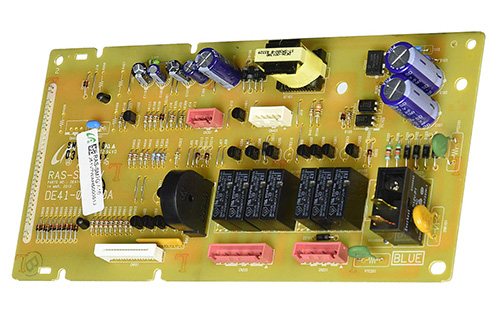 More Information
In addition to the GE Microwave Control Board WB27X11080, you can view more parts for GE, microwave control boards, and GE microwave replacement parts. You may learn more on microwave control board repair, and how to microwave control panel replacement.
If you are looking for other appliance parts, such as washer parts, refrigerator parts, oven parts, or ice machine parts, there are a number of suppliers offering these parts online. Check your specific model, find the correct part, and compare lowest prices here!
Please do not hesitate to contact us if you are not quite sure exactly what part you need for your appliance.