Compare the Best Price Frigidaire Oven Range Stove Door Handle Assembly 316246105 replacement parts. Compatible with FEFL79FCC FES367FCA PLGF389ACA PLEB30M9ECE PLGF390DCF FEB30S7FCC FEFLMC55FCA CPLEFZ98GCE dual gas/electric range models and more. Check out today!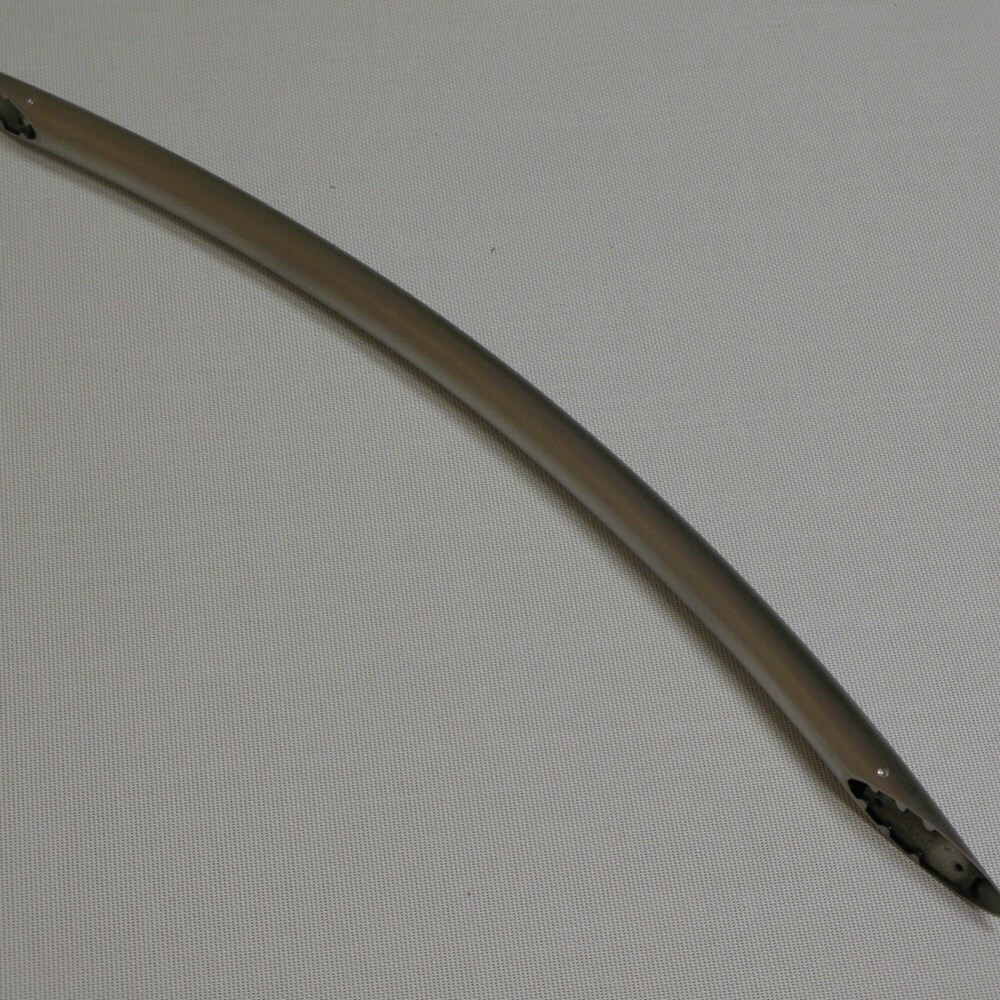 Frigidaire Range Oven Stove Cooking Door Handle 316246105
Product: Electrolux 316246105 HANDLE GENUINE
Item Location: US, United States
Ship To: United States
Policy: 60 day returns. Buyer pays for return shipping
Condition: New
Price: US $59.43
Read more details and Save Today on eBay Here! or Compare the Lowest Prices Below.
Fits Frigidaire Range Models:
This Stove Cooking Door Handle 316246105 assembly part fits the following Frigidaire models. Use Ctrl-F to find your specific model listed below.
CFCS367GC1 CFCS367GC2 CFEF376GCB CFEF376GCC CFEF376GCD CFEF376GCE CFEF376GCF CFEF376GCG CFGFL79GCA CFGFL87GCA CFGFL87GCD CFGFL87GCE CGLEF379GCA CGLEF379GCB CGLEF379GCC CGLEF379GCD CGLGFZ86GCA CGLGFZ86GCC CGLGFZ86GCD CGLGFZ86GCE CPCS389DC3 CPCS389EC2 CPCS389EC3 CPCS389EC4 CPCS389EC5 CPCS389EC6 CPCS389EC7 CPCS389EC9 CPEB27S9DC2 CPEB27S9FC1 CPEB27S9FC3 CPEB27S9FC4 CPEB27S9FC5 CPEB30S9DC2 CPEB30S9FC1 CPEB30S9FC2 CPEB30S9FC3 CPEB30S9FC4 CPEB30S9FC7 CPEB30T9DC2 CPEB30T9DC3 CPEB30T9FC1 CPEB30T9FC2 CPEB30T9FC3 CPEB30T9FC5 CPES389DC4 CPES389DC5 CPGS389EC1 CPGS389EC2 CPGS389EC3 CPGS389EC4 CPGS389EC5 CPGS389EC6 CPGS389EC7 CPGS389EC9 CPLEF398DCD CPLEF398DCE CPLEF398DCH CPLEF398DCJ CPLEF398DCK CPLEF398DCL CPLEFM99ECA CPLEFM99ECC CPLEFM99ECD CPLEFM99ECG CPLEFM99ECH CPLEFM99ECJ CPLEFM99ECK CPLEFMZ9ECA CPLEFMZ9GCA CPLEFMZ9GCB CPLEFMZ9GCD CPLEFMZ9GCE CPLEFMZ9GCG CPLEFZ98GCA CPLEFZ98GCB CPLEFZ98GCC CPLEFZ98GCD CPLEFZ98GCE CPLES399EC2 CPLES399EC3 CPLES399EC4 CPLES399EC5 CPLES399EC6 CPLES399EC7 CPLES399EC8 CPLES399EC9 CPLES399ECA CPLGF390DCB CPLGF390DCC CPLGF390DCD CPLGF390DCE CPLGF390DCF CPLGF390DCG CPLGF390DCH CPLGFZ90ECA CPLGFZ97GCA CPLGFZ97GCB CPLGFZ97GCC CPLGFZ97GCD CPLGFZ97GCE CPLGFZ97GCF FCS367FCA FCS367FCB FEB27S7FCA FEB27S7FCB FEB27S7FCC FEB27S7FCD FEB27S7FCE FEB27T7FCA FEB27T7FCB FEB27T7FCC FEB30S7FCA FEB30S7FCB FEB30S7FCC FEB30S7FCD FEB30S7FCF FEB30T7FCA FEB30T7FCB FEB30T7FCC FEB30T7FCE FED365KCA FEF369HCC FEF369HCD FEF369HCF FEF380MXDCA FEF380MXDCB FEFB79GCA FEFB79GCB FEFB79GCC FEFB7ABDCB FEFB89ECA FEFB89ECB FEFB89ECC FEFB89ECD FEFB89ECE FEFB89ECF FEFB89ECG FEFB89ECH FEFBMZ96FCA FEFBMZ96FCB FEFBMZ96FCC FEFBZ90GCA FEFBZ90GCC FEFBZ90GCD FEFL67HCA FEFL67HCB FEFL67HCC FEFL67HCD FEFL67HCE FEFL67HCF FEFL67HCG FEFL67HCH FEFL67HCJ FEFL67HCK FEFL69HCA FEFL69HCB FEFL69HCC FEFL79FCA FEFL79FCB FEFL79FCC FEFL79GCA FEFL79HCA FEFL79HCB FEFL79JCA FEFL79JCB FEFL79JCC FEFL79JCE FEFLM605DCD FEFLM605DCE FEFLM605DCG FEFLM605DCH FEFLM605DCJ FEFLMC55FCA FEFLMC55FCB FEFLMC55FCC FEFLMC55GCA FEFLMC55GCC FEFLMC55HCA FEFLMC55HCC FEFLMC55HCE FEFLZ87GCA FEFLZ87GCB FEFLZ87GCC FEFLZ87GCD FES367FCA FES367FCB FES367FCC FES367FCD FFF384HCA FFF384HCB FGF348KCA FGF348KCB FGF348KCC FGF348KCD FGF348KCE FGF348KCF FGF348KCG FGF348KCH FGF348KCJ FGF348KCK FGF348KCM FGF348KCN FGF380MXDCA FGF382HCD FGF382HCE FGF382HCF FGF382HCG FGF382HCH FGF382HCJ FGFB79GCA FGFB79GCB FGFB79GCD FGFB79GCE FGFB79GCG FGFB79GCH FGFB86DCA FGFB86DCB FGFB86DCC FGFB86DCD FGFB86DCE FGFB86DCG FGFB86DCH FGFBMZ96FCA FGFBMZ96FCB FGFBMZ96FCC FGFBZ90GCA FGFBZ90GCC FGFBZ90GCE FGFBZ90GCF FGFBZ90GCG FGFBZ90GCH FGFL67HCA FGFL67HCB FGFL67HCC FGFL67HCD FGFL67HCE FGFL67HCF FGFL79FCA FGFL79FCB FGFL79FCC FGFL79GCA FGFL79GCB FGFL79GCC FGFL79GCD FGFL79GCE FGFL79GCF FGFL79GCG FGFL79GCH FGFL87DCA FGFL87DCC FGFL87DCD FGFL87DCE FGFL87DCF FGFL87DCG FGFLMC55ECA FGFLMC55ECB FGFLMC55ECC FGFLMC55GCA FGFLMC55GCB FGFLMC55GCC FGFLMC55GCE FGFLMC55GCF FGFLMC55GCG FGFLMC55GCH FGFLMC55GCJ FGFLMC55GCK FGFLZ87GCA FGFLZ87GCB FGFLZ87GCC FGFLZ87GCE FGFLZ87GCF FGFLZ87GCG FGFLZ87GCH FGS367FCA FGS367FCB FGS367FCC FGS367FCD FGS367FCE GLEF379DCA GLEF379DCB GLEF379DCC GLEF379DCD GLEF379DCF GLEF379DCG GLEF379DCH GLEF379DCJ GLEFS79DCA GLEFS79DCB GLEFS79DCC GLEFS79DCD GLEFS79DCF GLEFS79DCG GLEFS79DCH GLEFS79DCJ GLEFS79DCL GLEFZ379FCA GLEFZ379FCB GLEFZ379FCC GLEFZ379FCD GLEFZ384GCA GLEFZ384GCB GLEFZ384HCA GLEFZ384HCD GLEFZ388GCA GLEFZ388GCB GLEFZ389GCA GLEFZ389GCB GLEFZ389HCA GLEFZ389HCB GLEFZ389HCC GLEFZ389HCD GLEFZ389HCE GLGF386DCA GLGF386DCB GLGF386DCC GLGF386DCD GLGF386DCE GLGF386DCF GLGF386DCG GLGFS86DCA GLGFS86DCB GLGFS86DCC GLGFS86DCE GLGFS86DCF GLGFZ386FCA GLGFZ386FCB GLGFZ386FCC GLGFZ386FCD GLGFZ386FCE GLGFZ386FCF GLGFZ386FCG GLGFZ386FCH GLGFZ386FCJ PLCS388ECA PLCS389ACA PLCS389ACB PLCS389ACC PLCS389ACD PLCS389CCA PLCS389CCB PLCS389CCC PLCS389DCA PLCS389DCB PLCS389DCC PLCS389ECB PLCS389ECC PLCS389ECD PLCS389ECE PLCS389ECF PLCS389ECG PLCS389ECI PLEB27M9ECA PLEB27M9ECB PLEB27M9ECC PLEB27M9ECD PLEB27M9ECE PLEB27S9DCA PLEB27S9DCB PLEB27S9FCA PLEB27S9FCB PLEB27S9FCC PLEB27S9FCD PLEB27S9FCE PLEB27S9FCF PLEB27T9DCA PLEB27T9DCB PLEB27T9DCC PLEB27T9FCA PLEB27T9FCB PLEB27T9FCC PLEB27T9FCD PLEB30M9ECA PLEB30M9ECC PLEB30M9ECD PLEB30M9ECE PLEB30M9ECF PLEB30S9DCA PLEB30S9DCB PLEB30S9FCA PLEB30S9FCB PLEB30S9FCC PLEB30S9FCD PLEB30S9FCF PLEB30T9DCA PLEB30T9DCB PLEB30T9DCC PLEB30T9FCA PLEB30T9FCB PLEB30T9FCC PLEB30T9FCD PLEB30T9FCE PLEF398ACA PLEF398ACB PLEF398ACC PLEF398CCA PLEF398CCB PLEF398CCC PLEF398CCD PLEF398CCE PLEF398DCA PLEF398DCB PLEF398DCC PLEF398DCD PLEF398DCE PLEF398DCH PLEF398DCJ PLEFM399DCD PLEFMZ99ECA PLEFMZ99ECC PLEFMZ99ECE PLEFMZ99ECF PLEFMZ99ECG PLEFMZ99ECJ PLEFMZ99ECK PLEFMZ99ECM PLEFMZ99ECN PLEFMZ99GCA PLEFMZ99GCB PLEFMZ99GCC PLEFMZ99GCD PLEFMZ99GCE PLEFZ398ECA PLEFZ398ECB PLEFZ398ECC PLEFZ398ECD PLEFZ398ECE PLEFZ398ECF PLEFZ398GCA PLEFZ398GCB PLEFZ398GCC PLES389ACA PLES389ACB PLES389ACC PLES389ACD PLES389CCA PLES389CCB PLES389CCC PLES389DCA PLES389DCB PLES389DCC PLES389DCD PLES389DCE PLES389ECB PLES389ECC PLES389ECD PLES389ECE PLES389ECF PLES389ECG PLES389ECH PLES389ECI PLES389ECJ PLES399ECB PLES399ECC PLES399ECD PLES399ECE PLES399ECF PLES399ECG PLES399ECH PLES399ECI PLGF389ACA PLGF389ACB PLGF389ACC PLGF389ACD PLGF389CCA PLGF389CCB PLGF389CCC PLGF389CCD PLGF389CCE PLGF390DCA PLGF390DCB PLGF390DCC PLGF390DCD PLGF390DCE PLGF390DCF PLGF390DCG PLGF659GCA PLGFMZ96ECC PLGFMZ96ECD PLGFMZ96ECE PLGFMZ98GCA PLGFMZ98GCB PLGFMZ98GCC PLGFMZ98GCD PLGFMZ98GCE PLGFMZ98GCF PLGFMZ98GCG PLGFMZ98GCH PLGFZ390ECA PLGFZ390ECB PLGFZ390ECD PLGFZ390ECE PLGFZ390ECF PLGFZ390ECH PLGFZ390ECJ PLGFZ390ECK PLGFZ397GCA PLGFZ397GCB PLGFZ397GCC PLGFZ397GCE PLGFZ397GCF PLGFZ397GCG PLGFZ397GCH PLGS389ECB PLGS389ECC PLGS389ECD PLGS389ECE PLGS389ECF PLGS389ECG PLGS389ECH PLGS389ECI PLGS389ECJ
Compare Lowest Prices
Read more Stove Door Handle 316246105 product description, item conditions, shipping information, exchange, return & refund policy, and shop on eBay HERE!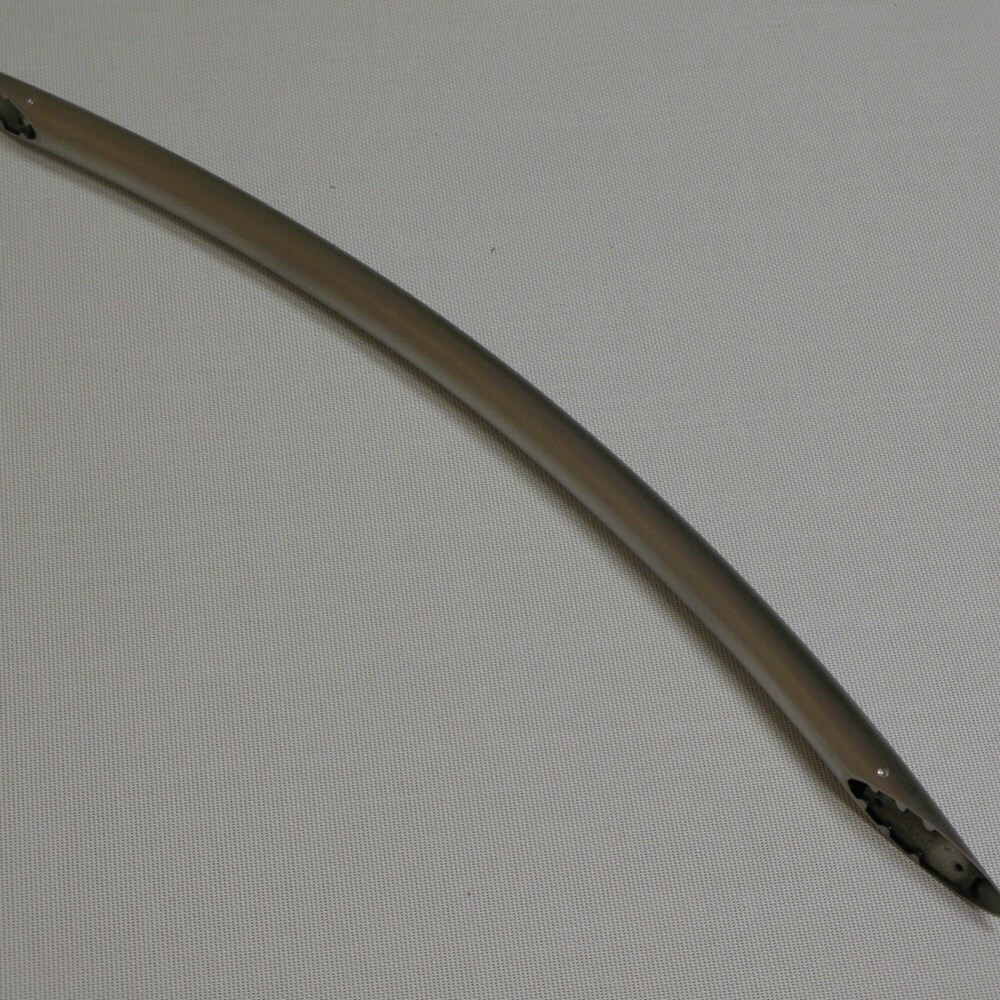 More Information
Get more info: As well as the Frigidaire oven range door handle 316246105, if you can not find the correct part for your specific appliance model, please do not hesitate to contact us at any time. We will search for the part and respond to you ASAP.