Fast and Free Shipping! Appliance Parts Frigidaire Oven Range Stove Door Handle Assembly 316554008. For FGIF3061NFF LGGF305MKFF LGLF305MMFB FGGS3045KFB FGEF3059TFA LGEF3043KFK FGGF3035RFD BGGF3042KFJ models and more. Fast Shipping.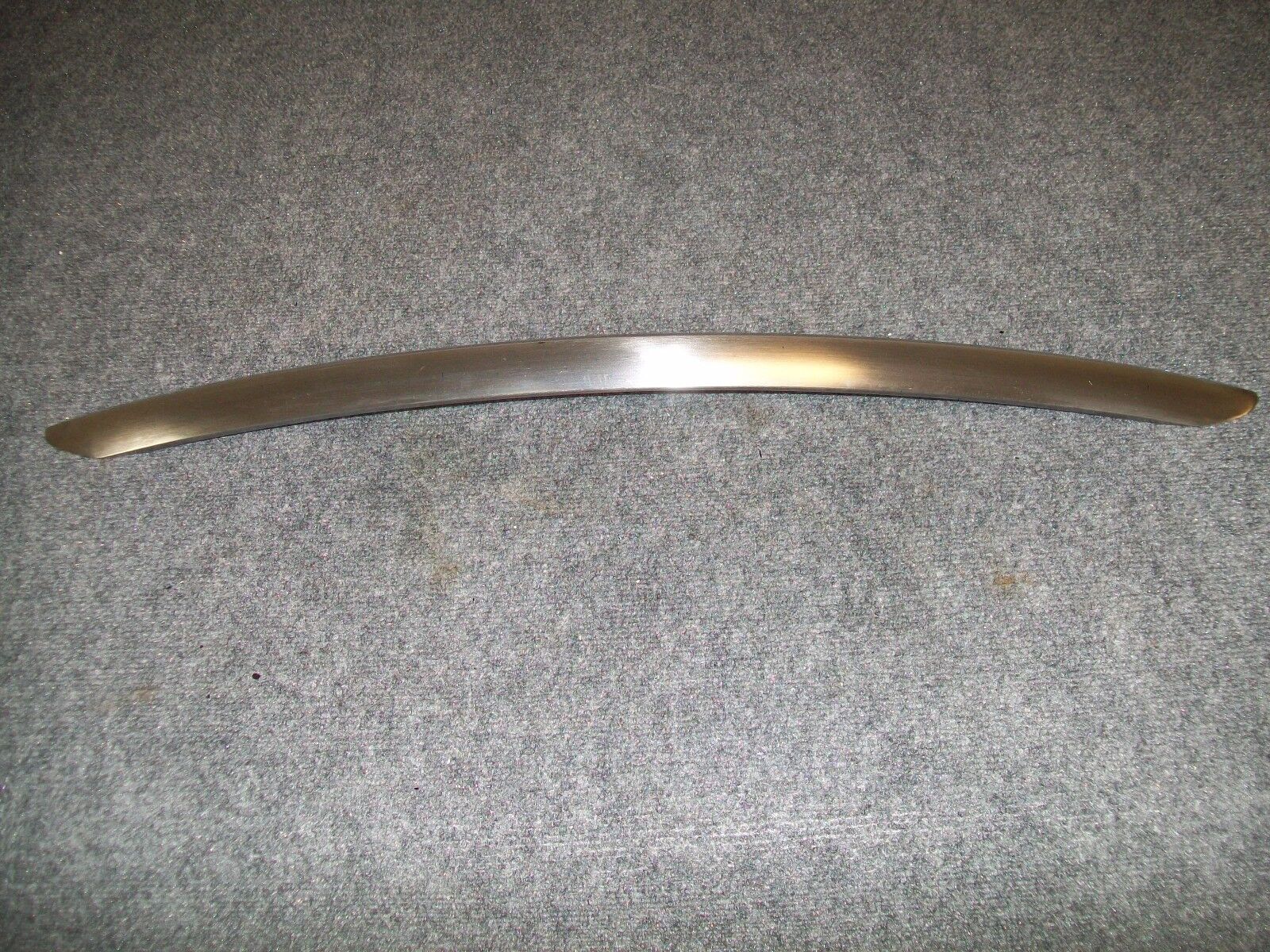 Frigidaire Range Oven Stove Cooking Door Handle 316554008
Product: 316554008 Frigidaire Kenmore Range Oven Door Handle
Item Location: Belding, Michigan, United States
Ship To: United States and many other countries
Policy: 30 day returns. Buyer pays for return shipping
Condition: Used
Price: US $25.00
View more product details and Buy on eBay or Compare Prices Below.
Fits Frigidaire Range Models:
Check the correct part. This Stove Cooking Door Handle 316554008 assembly part fits the following Frigidaire models. Use Ctrl-F to find your specific model shown below.
BGEF3042KFA BGEF3042KFB BGEF3042KFC BGEF3042KFD BGEF3044KFA BGEF3044KFB BGGF3041KFA BGGF3041KFB BGGF3041KFC BGGF3041KFD BGGF3041KFE BGGF3042KFA BGGF3042KFB BGGF3042KFC BGGF3042KFD BGGF3042KFE BGGF3042KFF BGGF3042KFG BGGF3042KFH BGGF3042KFJ BGGF3042KFK BGGF3042KFM BGGF3042KFN BGGF3042KFP BGGF3042KFR BGGF3042KFS BGGF3042KFT BGGF3042KFU BGGF3042KFV BGGF3045RFA BGGF3045RFB BGGF3045RFC CGDS3065KF1 CGDS3065KF2 CGDS3065KF3 CGDS3065KF5 CGDS3065KF6 CGDS3065KF7 CGDS3065PFB CGDS3065PFC CGDS3065PFD CGDS3065PFG CGDS3065PFH CGDS3065PFJ CGDS3065PFK CGDS3065PFN CGDS3065PFP CGDS3065PFR CGEF302TNF1 CGEF302TPFA CGEF3030PFA CGEF3030PFB CGEF3032MFA CGEF3032MFC CGEF3032MFD CGEF3032MFE CGEF3032MFF CGEF3032MFH CGEF3034MFA CGEF3034MFB CGEF3034MFC CGEF3034MFD CGEF3034MFE CGEF3035RFA CGEF3035RFB CGEF3035RFC CGEF3035RFD CGEF3035RFE CGEF3035RFF CGEF3036UFB CGEF3036UFC CGEF3037TFA CGEF3037TFB CGEF3037TFC CGEF3037TFD CGEF3037TFE CGEF3037TFF CGEF3037TFG CGEF3039RFA CGEF3039RFE CGEF3040PFA CGEF3040PFB CGEF3041KFA CGEF3041KFB CGEF3041KFC CGEF3041KFD CGEF3041KFE CGEF3041KFF CGEF3041KFG CGEF3042KFB CGEF3042KFC CGEF3042KFD CGEF3042KFE CGEF3042KFF CGEF3042KFG CGEF304DKF1 CGEF304DKF2 CGEF304DKF3 CGEF304DKF4 CGEF3055KFA CGEF3055KFB CGEF3055KFC CGEF3055KFD CGEF3055KFE CGEF3055KFF CGEF3055MFA CGEF3055MFB CGEF3055MFC CGEF3055MFD CGEF3055MFE CGEF3055MFF CGEF3055MFG CGEF3057KFB CGEF3057KFC CGEF3057KFD CGEF3057KFE CGEF3057KFF CGEF3057KFG CGEF3058RFA CGEF3058RFB CGEF3058RFC CGEF3058RFD CGEF3058RFE CGEF3059RFA CGEF3059RFB CGEF3059RFC CGEF3059RFD CGEF3059TFA CGEF3059TFC CGEF3059TFD CGEF3059TFE CGEF3059TFF CGEF3059TFG CGEF3059TFH CGEF3062TFA CGEF3062TFB CGEF3062TFC CGEF3062TFD CGEF3062TFE CGEF3062TFF CGEF306TMFA CGEF306TMFB CGEF306TMFC CGEF306TMFD CGEF306TPFA CGEF3077KBB CGEF3077KBC CGEF3077KBE CGEF3077KWB CGEF3077KWC CGEF3077KWE CGEF308TNF1 CGEF308TNF2 CGES3065KF1 CGES3065KF2 CGES3065KF3 CGES3065KF4 CGES3065KF5 CGES3065KF6 CGES3065PFA CGES3065PFB CGES3065PFC CGES3065PFD CGES3065PFF CGES3065PFG CGES3065PFH CGES3065PFJ CGES3065PFK CGES3065PFM CGEW3065KFA CGEW3065KFB CGGF3032MFA CGGF3032MFB CGGF3032MFC CGGF3032MFD CGGF3042KFB CGGF3042KFD CGGF3042KFE CGGF3042KFF CGGF3042KFG CGGF3042KFH CGGF3042KFJ CGGF3042KFK CGGF3054KFB CGGF3054KFC CGGF3054KFE CGGF3054KFG CGGF3054KFH CGGF3054KFJ CGGF3054KFK CGGF3054MFA CGGF3054MFB CGGF3054MFC CGGF3056KFA CGGF3056KFB CGGF3056KFC CGGF3056KFD CGGF3056KFE CGGF3056KFG CGGF3056KFH CGGF3056KFJ CGGF3056KFK CGGF3056KFM CGGF3056KFN CGGF3056KFP CGGF3056KFR CGGF3056KFS CGGF3076KBD CGGF3076KBG CGGF3076KBH CGGF3076KBJ CGGF3076KBK CGGF3076KWD CGGF3076KWG CGGF3076KWH CGGF3076KWJ CGGF3076KWK CGIF3036TFA CGIF3036TFB CGIF3036TFD CGIF3036TFE CGIF3061NFB CGIF3061NFC CGIF3061NFD CGIF3061NFE CGIF3061NFF CGIS3065PFA CGIS3065PFC CGIS3065PFD CGIS3065PFE CGIS3065PFG CGIS3065PFH CGIS3065PFJ DGEF3041KFA DGEF3041KFB DGEF3041KFC DGEF3041KFD DGEF3041KFE DGEF3041KFF DGEF3041KFG DGEF3041KFH DGEF3041KFJ DGEF3041KFK DGEF3041KFM DGEF3041KFN DGEF3041KFP DGEF3041KFR DGEF3041KFS DGGF3042KFA DGGF3042KFB DGGF3042KFC DGGF3042KFD DGGF3042KFE DGGF3042KFF DGGF3042KFG DGGF3042KFH DGGF3042KFJ DGGF3042KFK DGGF3042KFM DGGF3042KFN DGGF3042KFP DGGF3042KFR DGGF3045RFA DGGF3045RFB DGGF3046RFA DGGF3046RFB DGGF3046RFC DGGF3054KFA DGGF3054KFB DGGF3054KFC DGGF3054KFE DGGF3054KFF DGGF3054KFG DGGF3054KFH DGGF3054KFJ DGGF3054KFK DGGF3054KFM DGGF3054KFN DGGF3054KFP DGGF3054KFR DGGF3054KFS DGGF3054KFT FGDS3065KFA FGDS3065KFB FGDS3065KFC FGDS3065KFD FGDS3065KFE FGDS3065KFF FGDS3065KFG FGDS3065PFB FGDS3065PFC FGDS3065PFD FGDS3065PFE FGDS3065PFG FGDS3065PFH FGDS3065PFJ FGDS3065PFK FGDS3065PFM FGDS3065PFN FGDS3065PFP FGDS3065PFR FGDS3065PFS FGEF300DNFA FGEF301DNFA FGEF302TNFA FGEF302TPFA FGEF3030PFA FGEF3030PFB FGEF3030PFC FGEF3030PFD FGEF3030PFE FGEF3030PFF FGEF3030PFG FGEF3032MFA FGEF3032MFC FGEF3032MFD FGEF3032MFE FGEF3032MFG FGEF3032MFH FGEF3035RFA FGEF3035RFB FGEF3035RFC FGEF3035RFD FGEF3035RFE FGEF3035RFF FGEF3035RFG FGEF3036TFB FGEF3036TFC FGEF3036TFD FGEF3036TFE FGEF3036TFF FGEF3036TFG FGEF3041KFA FGEF3041KFB FGEF3041KFC FGEF3041KFD FGEF3041KFE FGEF3041KFF FGEF3041KFG FGEF3041KFH FGEF3041KFJ FGEF3041KFK FGEF3041KFM FGEF3042KFA FGEF3042KFB FGEF3042KFD FGEF3042KFE FGEF3042KFF FGEF3042KFG FGEF3042KFH FGEF3042KFJ FGEF3044KFA FGEF3044KFB FGEF3044KFD FGEF3044KFE FGEF3044KFF FGEF3044KFG FGEF3047TFA FGEF304DKFA FGEF304DKFB FGEF304DKFC FGEF304DKFD FGEF304DKFE FGEF3055KFA FGEF3055KFC FGEF3055KFD FGEF3055KFE FGEF3055KFF FGEF3055KFG FGEF3055MFA FGEF3055MFB FGEF3055MFC FGEF3055MFD FGEF3055MFE FGEF3055MFF FGEF3055MFG FGEF3056KFA FGEF3056KFB FGEF3056KFC FGEF3056KFE FGEF3056KFF FGEF3057KFA FGEF3057KFB FGEF3057KFC FGEF3057KFF FGEF3058RFA FGEF3058RFB FGEF3058RFC FGEF3058RFD FGEF3058RFE FGEF3059TFA FGEF3059TFC FGEF3059TFD FGEF3059TFE FGEF3059TFF FGEF3059TFG FGEF3059TFH FGEF306TMFA FGEF306TMFB FGEF306TMFC FGEF306TMFD FGEF306TMFE FGEF306TMFF FGEF306TPFA FGEF306TPFB FGEF3077KBA FGEF3077KBB FGEF3077KBC FGEF3077KBD FGEF3077KBE FGEF3077KWA FGEF3077KWB FGEF3077KWC FGEF3077KWD FGEF3077KWE FGEF308TNFA FGEF308TNFB FGES3045KFA FGES3045KFB FGES3045KFC FGES3045KFD FGES3045KFE FGES3045KFF FGES3065KFA FGES3065KFB FGES3065KFC FGES3065KFD FGES3065KFE FGES3065KFF FGES3065KFG FGES3065PFA FGES3065PFB FGES3065PFC FGES3065PFD FGES3065PFF FGES3065PFG FGES3065PFH FGES3065PFJ FGES3065PFK FGES3065PFM FGES3065PFN FGET3045KFA FGET3045KFB FGET3065KFA FGET3065KFB FGET3065PFA FGET3065PFB FGET3065PFC FGET3065PFD FGET3065PFE FGET3065PFF FGET3065PFG FGET3066UFA FGEW3045KFA FGEW3045KFB FGEW3045PFB FGEW3045PFD FGEW3045PFE FGEW3045PFF FGEW3046UFA FGEW3065KFA FGEW3065KFB FGEW3065PFB FGEW3065PFC FGEW3065PFD FGEW3065PFE FGEW3065PFF FGEW3065PFG FGEW3066UFA FGGF301DNFA FGGF301DNFB FGGF3030PFA FGGF3030PFB FGGF3030PFC FGGF3030PFD FGGF3030PFE FGGF3030PFF FGGF3032MFA FGGF3032MFB FGGF3032MFC FGGF3032MFD FGGF3032MFE FGGF3032MFF FGGF3032MFG FGGF3032MFH FGGF3035RFA FGGF3035RFB FGGF3035RFC FGGF3035RFD FGGF3036TFA FGGF3036TFB FGGF3036TFC FGGF3036TFD FGGF3036TFE FGGF3041KFA FGGF3041KFB FGGF3041KFC FGGF3041KFD FGGF3041KFE FGGF3041KFF FGGF3041KFG FGGF3041KFH FGGF3041KFJ FGGF3041KFK FGGF3041KFM FGGF3041KFN FGGF3042KFA FGGF3042KFB FGGF3042KFC FGGF3042KFD FGGF3042KFE FGGF3042KFF FGGF3042KFG FGGF3042KFH FGGF3042KFJ FGGF3042KFK FGGF3045RFA FGGF3045RFB FGGF3045RFC FGGF3045RFD FGGF3047TFA FGGF3047TFB FGGF3047TFD FGGF3047TFE FGGF304DLF1 FGGF304DLF2 FGGF304DLF3 FGGF304DLF4 FGGF304DLF5 FGGF304DPFA FGGF304DPFB FGGF304DPFC FGGF304DPFD FGGF304DPFF FGGF304DPFG FGGF3054KFA FGGF3054KFB FGGF3054KFC FGGF3054KFD FGGF3054KFE FGGF3054KFF FGGF3054KFG FGGF3054KFH FGGF3054KFJ FGGF3054KFK FGGF3054MFA FGGF3054MFB FGGF3054MFC FGGF3054MFD FGGF3054MFE FGGF3054MFF FGGF3054MFG FGGF3054MFH FGGF3054MFJ FGGF3056KFA FGGF3056KFB FGGF3056KFC FGGF3056KFD FGGF3056KFE FGGF3056KFF FGGF3056KFG FGGF3056KFH FGGF3056KFJ FGGF3056KFK FGGF3056KFM FGGF3056KFN FGGF3056KFP FGGF3056KFR FGGF3056KFS FGGF3058RFA FGGF3058RFB FGGF3058RFC FGGF3058RFD FGGF3059TFA FGGF3059TFB FGGF3059TFC FGGF3059TFD FGGF3059TFE FGGF305MKFA FGGF305MKFB FGGF305MKFE FGGF305MKFF FGGF305MKFG FGGF305MKFH FGGF305MKFJ FGGF305MKFK FGGF305MKFM FGGF305MKFN FGGF305MKFP FGGF3060SFA FGGF3060SFB FGGF3076KBA FGGF3076KBB FGGF3076KBC FGGF3076KBD FGGF3076KBE FGGF3076KBF FGGF3076KBG FGGF3076KBH FGGF3076KBJ FGGF3076KBK FGGF3076KWA FGGF3076KWB FGGF3076KWC FGGF3076KWD FGGF3076KWE FGGF3076KWF FGGF3076KWH FGGF3076KWJ FGGF3076KWK FGGS3045KFA FGGS3045KFB FGGS3045KFC FGGS3045KFD FGGS3045KFE FGGS3065KFA FGGS3065KFB FGGS3065KFC FGGS3065KFE FGGS3065KFF FGGS3065KFG FGGS3065KFH FGGS3065PFA FGGS3065PFC FGGS3065PFD FGGS3065PFE FGGS3065PFF FGGS3065PFG FGGS3065PFH FGGS3065PFJ FGGS3065PFK FGGS3065PFM FGGS3065PFN FGGS3065PFP FGGS3065PFR FGGS3065PFS FGGS3065PFT FGGS3065PFU FGIF3036TFA FGIF3036TFB FGIF3036TFC FGIF3036TFD FGIF3036TFE FGIF3061NFA FGIF3061NFB FGIF3061NFC FGIF3061NFD FGIF3061NFE FGIF3061NFF FGIS3065PFA FGIS3065PFC FGIS3065PFD FGIS3065PFE FGIS3065PFG FGIS3065PFH FGIS3065PFJ FGMC3065PFB FGMC3065PFC FGMC3065PFD FGMC3065PFE FGMC3065PFF FGMC3065PFG FGMC3065PFH FGMC3065PFJ FGMC3066UDA FGMC3066UFA GCRE302LAFA LGEF3031KMA LGEF3031KMB LGEF3041KFA LGEF3041KFC LGEF3041KFD LGEF3043KFA LGEF3043KFB LGEF3043KFC LGEF3043KFD LGEF3043KFE LGEF3043KFF LGEF3043KFG LGEF3043KFH LGEF3043KFJ LGEF3043KFK LGEF3043KFM LGEF3043KFN LGEF3043KFP LGEF3043KFR LGEF3044TFA LGEF3045KFA LGEF3045KFB LGEF3045KFC LGEF3045KFD LGEF3045KFE LGEF3045KFF LGEF3045KFG LGEF3045KFH LGEF3045KFJ LGEF3045KFK LGEF3045KFM LGEF3045KFN LGEF3045KFP LGEF3046TFA LGEF3046TFC LGEF3046TFD LGEF3046TFE LGEF3046TFF LGEF3046TFG LGEF3046TFH LGEF304DKFA LGEF304DKFB LGEF3057LFA LGEF3057LFB LGEF3057LFC LGEF3057LFE LGGF3032KMA LGGF3032KMB LGGF3032KMC LGGF3042KFA LGGF3042KFB LGGF3042KFC LGGF3042KFD LGGF3042KFE LGGF3042KFF LGGF3042KFG LGGF3042KFH LGGF3042KFJ LGGF3042KFK LGGF3042KFM LGGF3042KFN LGGF3042KFP LGGF3042KFR LGGF3042KFS LGGF3042KFT LGGF3042KFU LGGF3043KFA LGGF3043KFC LGGF3043KFD LGGF3043KFE LGGF3043KFF LGGF3043KFG LGGF3043KFH LGGF3043KFJ LGGF3043KFK LGGF3043KFM LGGF3043KFN LGGF3043KFP LGGF3043KFR LGGF3043KFS LGGF3043KFT LGGF3043KFU LGGF3043KFV LGGF3043KFW LGGF3044LFA LGGF3044LFB LGGF3044LFC LGGF3044LFD LGGF3044LFE LGGF3044LFF LGGF3044LFG LGGF3044LFH LGGF3044TFA LGGF3046TFA LGGF3046TFB LGGF3046TFC LGGF3046TFD LGGF3046TFE LGGF305MKFA LGGF305MKFB LGGF305MKFC LGGF305MKFD LGGF305MKFE LGGF305MKFF LGGF305MKFG LGGF305MKFH LGGF305MKFJ LGGF305MKFK LGGF305MKFM LGLF305MMFA LGLF305MMFB
Compare Lowest Prices
Find out more Oven Door Handle 316554008 product description, item conditions (new brand, used, or refurbished), delivery information, exchange, return & customer satisfaction policy, and view the best prices on eBay HERE!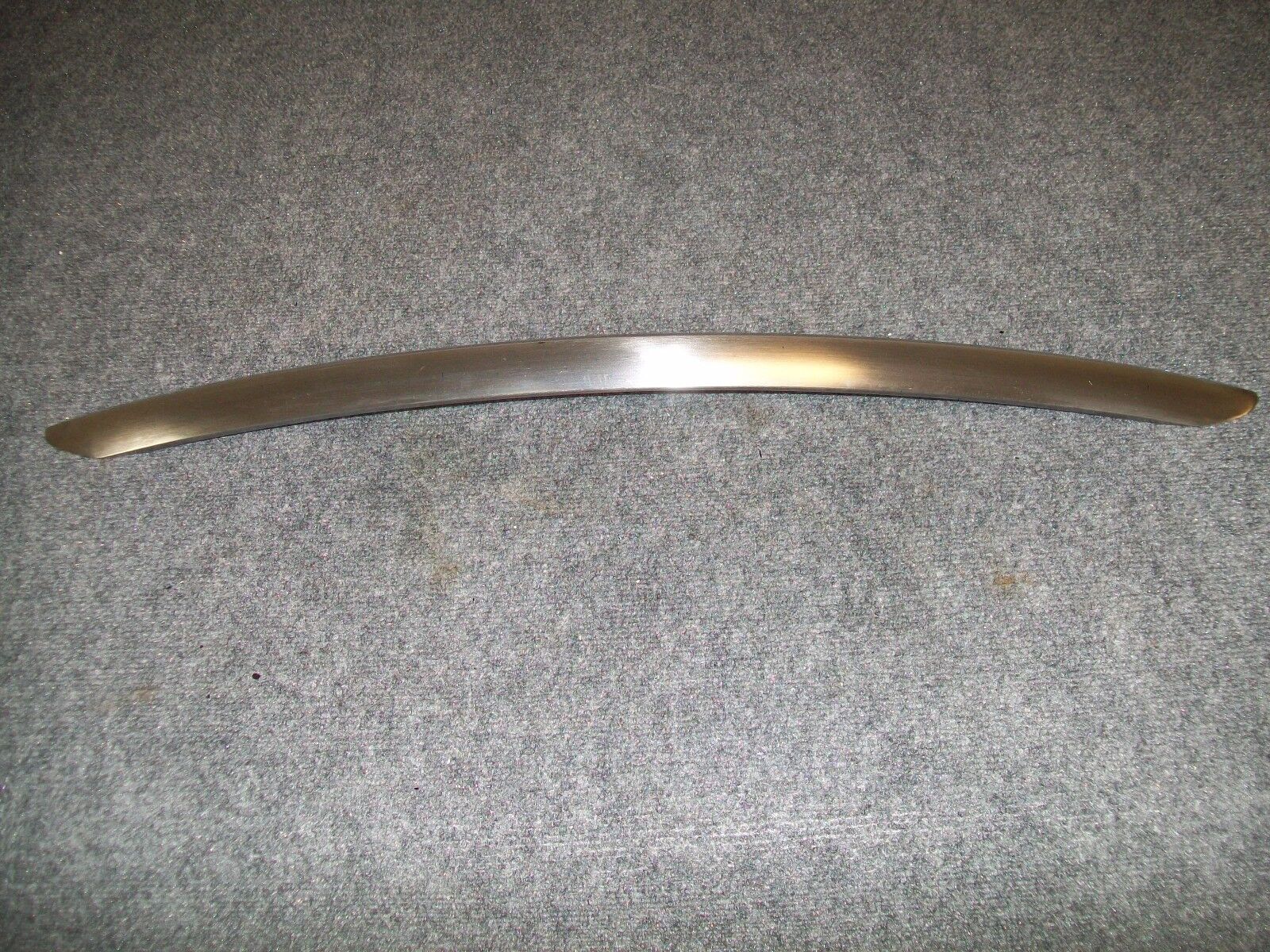 More Information
In addition to the Frigidaire stove range cooking door handle 316554008, if you need any help with finding the right part for your appliance model or have any information, please do not hesitate to contact us at any time. We will search for the part and respond to you as soon as possible. Thank you very much.