Buy Best Price Frigidaire 5303918514 Refrigerator Main Control Board Replacement Parts. Suitable for 242000411 5303918461 FGHS2334KW0 FGHS2334KP2 LGHS2634KE0 FGHS2334KB3  repair parts and others. Order Here.
Frigidaire 5303918514 Refrigerator Electronic Control Board
Part No: 5303918514
Replaces Part Number: 242000411 5303918461
Compatible Brands: Frigidaire
Product Type: Fridge Replacement Parts, Refrigerator Electronic Main Control Board assembly parts.
Item Price: Read more information and Get the Lowest Price Below.
==> Click Here to Compare the Lowest Prices on eBay! <==
Fits Models:
The Frigidaire 5303918514 Refrigerator Control Board can be used for the following models. Press Ctrl-F to find your appliance model as indicated.
LGHS2644KM1 FGHS2634KW1 XGHS2645KF1 FGHS2334KW0 LGHS2634KP1 LGHS2644KM0 FGHS2634KE1 FGHS2334KQ3 FGHS2344KF0 LGHS2634KP0 FGHS2334KW2 FGHS2634KP1 FGHS2644KM1 FGHS2634KW0 FGHS2334KQ2 FGHS2344KF3 FGHS2334KB0 FGHS2644KM0 FGHS2634KQ1 FGHS2334KE3 FGHS2334KW3 LGHS2634KE1 FGHS2334KB2 BGHS2634KE1
FGHS2644KF0 FGHS2634KQ0 BGHS2634KP0 FGHS2634KB1 BGHS2644KF1 FGHS2334KB3 LGHS2634KE0 FGHS2334KP3 FGHS2634KE0 BGHS2644KF0 FGHS2644KF1 BGHS2634KE0 FGHS2334KP2 FGHS2634KB0 FGHS2334KE2 FGHS2634KP0 BGHS2634KP1 FGHS2344KF2
Compare Best Deals
Learn how to fix a replacement part for your home appliance. View more product details, customer reviews, terms and conditions, delivery options, parts warranty, and payment methods. Many sellers promote this new part at the store online. You are able to view the best prices below.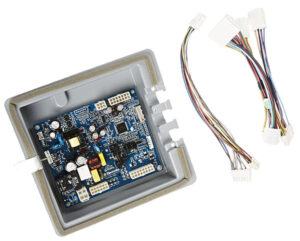 ==> Click Here to Compare Best Prices on eBay TODAY! <==
More Information
Find related parts, including GE refrigerator control board WR55X10942, GE profile refrigerator control board, Maytag refrigerator control board, Kenmore refrigerator electronic control board, and KitchenAid refrigerator control board assembly parts.
On the Internet, there are many sellers offering a variety of home appliance replacement parts, for instance, Jenn-Air Double Oven Control Board, Refrigerator Ice Maker Parts, Whirlpool Duet Washer Drive Motor Replacement, and Whirlpool Dryer Control Board Not Working, also covering the Frigidaire 5303918514 Refrigerator Control Board. For other leading appliance brands, such as Jenn-Air, you can find its products, parts, and services on the Internet.
More Appliance Parts:
Do not wait! If you can not find the right part for your appliance model, please leave a message in the comment section below. We will check the part and respond to you ASAP. Fix it and save your money today!