Special Sale GENUINE Frigidaire 131758600 Washer Timer Parts. Suitable for WWS833FS0 GES831AS2 FWS833AS1 FWX233RES7 FWS833AS3 WWS833ES0 FWS235RFS2 FGX831FS0 FGX831CS0 GES831CS0 FGX831MCS0 CLCG500FW1 models and more. Shop Today.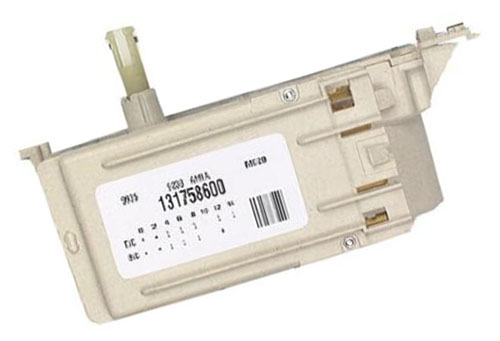 Frigidaire 131758600 Washer Timer
Part No: 131758600
Replacement Part Number: AP2107583 408188 EAP418697 PS418697
Fits Brands: Gibson Frigidaire Crosley White-Westinghouse
Item Type: Washing Machine Timer Assembly Replacement Parts, Frigidaire Washer Timer, White Westinghouse Washer Timer, Crosley Washer Timer
Product Price: View more product descriptions and Check the Latest Price Below.
==> Click Here to Compare Prices on eBay Today! <==
Fits Models:
This timer can be used for the following washing machine types: Frigidaire/Washer – P5995311866, Laundry Center, Residential Washer, Washer – P5995311791, Washer – P5995346078, Washer-Frigidaire/Wards, and Washer-Gibson models.
The Frigidaire 131758600 Washer Timer suits the following models. Use Ctrl-F to check your appliance model listed below.
GWX833CS0 SWXG831HS0 SWS833HQ0 CTW100FW0 WWS833FS0 CLCG500FW3 FWS933FS0 WWS833ES0 FEX831FS0 FWX833AS0 FWX833AS2 FGX831CS1 MWX233RES5 SWXG831DS1 GWX233RHS1 SWXG831DS0 FEX831FS1 SWXG831DQ1 FLGB43RGS3 CLCG500FW0 FWS6969HW1 SWXG831HS1 SWXG831HQ1 FWS833AS3 SWXG831HS2 FEX831FS2 FWS235RFS2 FLEB43RGS3 GES831AS0 FLEB43RGS1 FWS833AS1 FWX233RES7 FGZ831AS2 FEZ831CFS1 FWX6970EW3 FWX833SAS0 FGX831FS0 FWS933FS1 GWX933AS1 FGX831MCS0 CLCG500FW1 FWS933FS2 FEZ831CFS0 FWX833MAS0 SWXG831DQ0
FWX233RES3 FLGB43RGS1 GWX933AS0 FEZ831AS0 GES831CS0 FWX833AS1 FLEB43RGS2 GWS833CS0 FGX831FS3 FGX831CS0 SWS833HS0 FLGB43RGS2 WWX233RED1 CLCE500FW0 GES831AS1 FEZ831AS1 FWS833AS2 SWXG831HQ2 CLCE500FW1 FWSB34RGS1 FGX831FS1 CLCE500FW2 WWS833ES1 WWX233REW1 FWX833AS3 FGZ831AS1 MWS833AS2 FEX831CS0 FWX833SAQ0 FGX831FS2 WWS833FS1 FEZ831AS2 FWS833AS0 GES831AS2 FGZ831AS0
Compare Best Deals
Get the Best Price! Learn more product details, terms and conditions (new brand, pre-owned, or refurbished), shipping & handling information, exchange, returns and customer satisfaction policy, and other details. Many sellers promote this new or used part online. You can check the lowest prices below.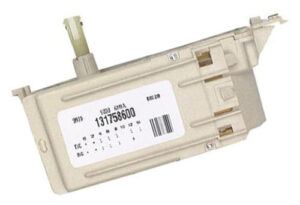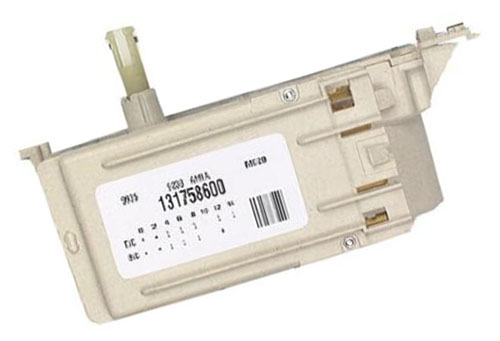 ==> Click Here to Check Prices on eBay TODAY! <==
Other Information
On the Internet, many sellers offer a number of appliance replacement parts, e.g. Frigidaire Washing Machine Transmission, Washer Transmission Replacement, Amana Oven Control Board Troubleshooting, and Samsung Dishwasher Drain Pump, also covering the Frigidaire 131758600 Washer Timer assembly parts.
For more popular home appliance brands, such as Whirlpool, you are able to find its products, parts, accessories, and services on its website.
Other Home Appliance Parts:
Don't give up! Furthermore the Frigidaire 131758600 Washer Timer, please do not hesitate to write your message in the comment section if you can not find the correct part for your model. We will find the part and get back to you very soon. Thank you very much.