Best Deals Whirlpool WP2304832S KitchenAid Refrigerator Stainless Steel Door Handle Replacement Parts. Replaces KSCS23INWH01 KSRN25FRSS01 KSRP22FSBL00 KSRP22FSMS00 KBRA22ERWH00 KSRL25FRBL04 KSCS23INBT03 KSCS25INBT02 models and others. Buy Now.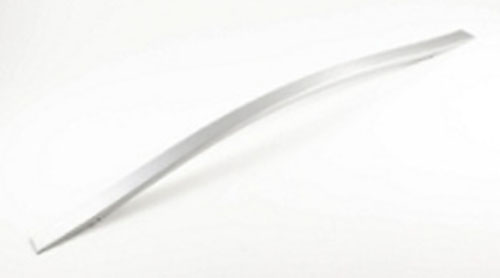 Whirlpool WP2304832S KitchenAid Refrigerator Door Handle
Part No: WP2304832S
Replacement Part Number: 2255516S 12691304S 2304832S
Compatible Brands: Whirlpool, KitchenAid
Type: Refrigerator Door Handle Replacement Parts, Whirlpool Refrigerator Door Handle Assembly Parts, KitchenAid Refrigerator Door Handle, Whirlpool Refrigerator Replacement Parts
Item Price: View more product descriptions and Get the Lowest Price Below.
==> Click Here to Compare the Lowest Prices on eBay TODAY! <==
Fits Fridge Types:
This handle fits for the following refrigerator types: Bottom Mount Refrigerator, Counter Depth Side-By-Side Refrigerator, Counter Depth SXS Refrigerator, and Side By Side Refrigerators.
Fits Models:
The Whirlpool WP2304832S KitchenAid Refrigerator Door Handle fits the following models. Hit Ctrl-F to find your appliance model shown below.
KSCS25INMS03 KSCS23INBT03 G25EFSB23S5 KSCS23INWH02 KSCS23INBL02 KSCS23INBL01 KSRA25CNLK00 6GD25DCXHS06 KSCS23INBT02 KSCS23INMS01 KSCS25INBL01 KSCS25MSMS00 KBRA22ERBL01 KSRA25CNBU00 KSCS25INWH00 KSCS25MSMS01 KSRL25FRWH04 KSRP25FNST00 KBRA22ERWH00 KSCS23INSS00 KSCS23INBT00 KSCS25INMS01 KSRL25FRBT04 6GD25DCXHS07 KSCS23INMS00 KSCS25INBT02 G25EFSB23S4 KBLA22ERSS01 KSCS23INBL00 KSCS25INMS02 G20EFSB23S5
G20EFSB23S6 G20EFSB23S4 G25EFSB23S8 G25EFSB23S7 KSCS23INBL03 KSRN25FRBL01 KSCS25INMS00 KSCS25INWH01 KSRP25FSBT01 G20EFSB23S8 KSRN25FRBL00 KSRW25CRSS01 KSCS25INBL03 G25EFSB2313 KSRP25FNBL00 KBRA22ERSS01 KSCS25INBT01 KSCS25INWH02 KSCS25INWH03 KSRP25FSBL01 KSCS23INWH00 KSCS25INSS01 KBRA22ERWH01 KSRP25FSWH01 KSRN25FRWH00 KSRY25CVMS01 G20EFSB23S10 KSRL25FRST04 G20EFSB2313 KSCS23INWH03 G20EFSB23S7 KSCS23INSS03 KSRN25FRWH01 KSRP22FSBL00 KSRY25CRMS01 KSRY25CVMS00 KSCS23INSS01
G25EFSB23S6 KSRA25CNBU01 G25EFSB23S9 KSRP22FSBT00 KBRA22ERSS00 KSRP25FSSS01 G20EFSB23S9 KSCS25INSS02 KSRN25FRSS01 KSCS23INBT01 KSCS23INSS02 KSRP25FSMS01 KSRL25FRBL04 KSRP22FSSS00 KSCS23INMS03 KSCS25INBL00 KSRA22KNSS01 KBRA22ERBL00 KBLA22ERSS00 KSCS25INSS00 6GD25DCXHW06 KSRY25CRMS00 KSCS25INBT03 6GS5SHGXRS01 6GS5SHGXRS00 KSCS23INMS02 BRS70WRANA00 KSCS25INBL02 KSRN25FRSS00 KSRP22FSWH00 KSRP22FSMS00 KSCS23INWH01 KSRL25FRSS04 KSCS25INSS03 KSCS25INBT00
Compare Best Deals
Check the Best Price! Learn more product details, customer reviews, item conditions (new, used, or refurbished), shipping information, parts warranty, and other useful details. There are a number of sellers offering this pre-owned part at the store online. You are able to check the prices below.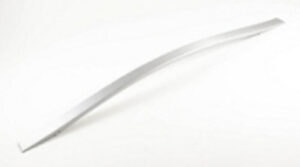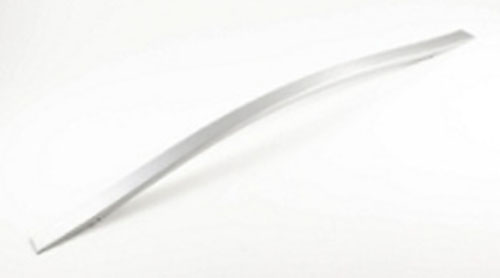 ==> Click Here to Check the Latest Prices on eBay Today! <==
More Information
In the stores online, many sellers promote a variety of appliance replacement parts, like Hotpoint Double Oven Fan Motor, LG Refrigerator Compressor, Bosch Range Control Panel Problems, and Maytag 4000 Series Washer Control Board, also including the Whirlpool WP2304832S KitchenAid Refrigerator Door Handle. For other big appliance brands, like Hotpoint, you can see its products, parts, accessories, and services on the store online.
More Home Appliance Parts:
Do you need support? Also the Whirlpool WP2304832S KitchenAid Refrigerator Door Handle, please do not hesitate to contact us if you can not find the correct part for your appliance model. We will check the part and respond to you ASAP. Fix it and save your money!