Do you need a replacement control board for your Samsung washer? Look no further! The DC92-01803C control board is specifically designed to ensure smooth operation and efficient performance.
DC92-01803C Samsung Washer Main Control Board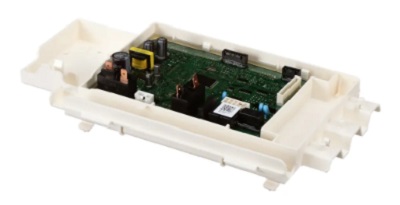 The DC92-01803C Samsung Washer Control Board is a vital component responsible for controlling and coordinating the various functions of your Samsung washer.
It allows you to select different wash cycles, manage water temperature, control spin speed, and ensure precise time management.
If you're experiencing issues with your washer's control panel or functions, replacing the control board can help restore its optimal performance.
Shop now and get your washer back in working order!
Descriptions:
Part Number: DC92-01803C
Replacement Parts: AP5989857, PS11735083, EAP11735083
Part Types: Washer Main Control Board, Washing Machine Electronic Control Board
Compatible Brands: Samsung
Fits Appliance Models: Please see the list below.
Price: Check price on eBay.
Fits Appliance Models
This parts fis the following Samsung washer models:
WF42H5200AF/A2, WF42H5200AF/A2-11, WF42H5200AF/A2-01, WF42H5200AW/A2-11, WF42H5200AP/A2-01, WF42H5200AW/A2-01, WF42H5200AP/A2-11, and more.
Functions:
The DC92-01803C Samsung Washer Control Board serves essential functions in operating and controlling the washer's various cycles and functions, including cycle selection, water temperature control, spin speed control, and time management.
Common Symptoms:
Unresponsive control panel or display.
Inability to start or stop the washer.
Failure to complete cycles or abrupt stopping mid-cycle.
Error codes or error messages displayed.
How to Replace:
Unplug the washer from the power source.
Locate the control board, typically found behind the control panel or at the back of the washer.
Disconnect the wires or connectors from the control board, noting their positions or taking pictures for reference.
Remove any screws or clips securing the control board in place.
Carefully remove the old control board from its position.
Align the new DC92-01803C control board properly and secure it using screws or clips.
Reconnect the wires and connectors, ensuring they are properly attached as per the earlier reference.
Plug in the washer and test the functionality of the new control board.
Compare Prices on eBay – DC92-01803C
To find the best prices for the DC92-01803C Samsung Washer Control Board, compare listings on eBay. Shop now and restore the efficient operation of your washer.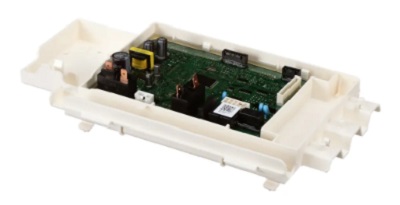 Other Home Appliance Parts:
More Information
Do you need assistance? If you're having trouble finding the right item for your model, feel free to reach out to us, by leaving a message below. We'll search for the part and provide a prompt response. Thank you for considering our help.