Are you in need of the W10185972 Whirlpool Dryer Timer? If you're facing issues with your dryer's timer or require a replacement part, you're in the right place. Let us help you find the perfect timer for your Whirlpool dryer.
W10185972 Whirlpool Dryer Timer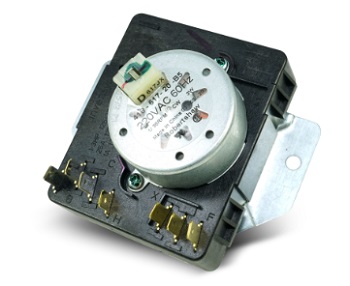 The W10185972 Whirlpool Dryer Timer is a crucial component that allows you to control and manage the drying cycles of your Whirlpool dryer.
If your dryer's timer is malfunctioning or needs replacement, this genuine Whirlpool part is the perfect solution. Restore the functionality of your dryer and ensure accurate timing for efficient laundry drying.
Shop now and experience the convenience of a properly functioning dryer with the W10185972 Whirlpool Dryer Timer.
Descriptions:
Part Number: W10185972
Replacement Parts: 1481701, PS11749827, AP6016537, W10185972-D, W10185972-E, EAP11749827, WPW10185972VP, W10185972
Part Types: Clothes Dryer Timer
Compatible Brands: Crosley, Inglis, Estate, Amana, Whirlpool, Admiral, Roper
Fits Appliance Models: Please see the list below.
Price: Check price on eBay.
Fits Appliance Models
This part fits the following dryer models:
RED4440VQ1, YIED4400VQ1, 4KNED4400BQ1, 4KWED4750BQ1, YAED4475TQ1, CEDX631VQ1, IED4400VQ1, RED4400VQ1, YRED4340SQ2, EED4300VQ1, 4KMEDC100BQ1, YEED4300VQ1, AED4475TQ1, NED5100TQ1, and more.
Functions:
The W10185972 Whirlpool Dryer Timer performs essential functions in controlling and managing the drying cycles of the appliance, including cycle selection, time regulation, and proper operation of the dryer.
Common Symptoms:
Timer not advancing: The dryer may stay on a specific cycle or not advance to the next one.
Inaccurate time display: The timer may show incorrect or inconsistent time durations for the drying cycles.
Dryer not starting: The dryer may fail to start when the timer is activated.
Failure to shut off: The dryer may continue running even after the set time has elapsed.
How to Replace:
Unplug the dryer from the power source.
Locate the timer, usually located on the control panel or behind the dryer's front panel.
Disconnect the wires or connectors from the timer, noting their positions or taking pictures for reference.
Remove any screws or clips securing the timer in place.
Carefully remove the old W10185972 timer from its position.
Align the new timer properly and secure it using screws or clips.
Reconnect the wires and connectors, ensuring they are properly attached as per the earlier reference.
Plug in the dryer and test the functionality of the new timer.
Compare Prices on eBay – W10185972
Compare prices for the W10185972 Whirlpool Dryer Timer on eBay to find the best deal. Shop now and get your dryer working efficiently again!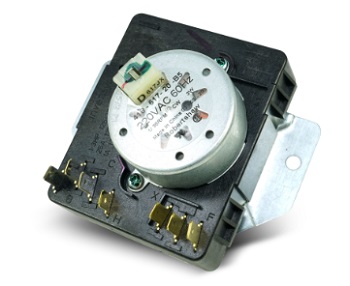 Other Home Appliance Parts:
More Information
Besides the W10185972 Whirlpool Dryer Timer, if you cannot find the right part for your appliance or need other parts, please leave a message below. We will be happy to assist you. Thank you.