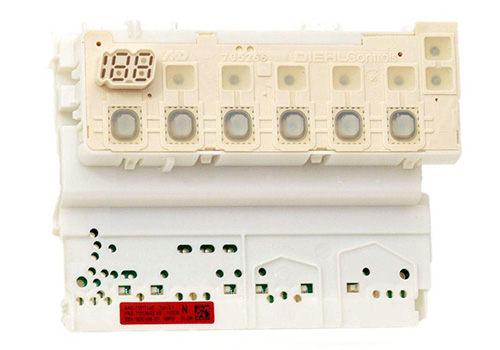 This is a new GENUINE home appliance replacement part, Bosch Dishwasher Control Module 00676960. If your dishwasher would not start or is not heating water, replacing the electronic main control board could solve the problem.
Bosch Dishwasher Control Module 00676960
Product: Main Control Board Assembly
Appliance Part: Dishwasher Electronic Replacement Parts
Part Number: 00676960
Compatible Brands: Bosch
Compatible Part Numbers: 662837 444816 676960 1557799 AP4434739 EAP8733803 PS8733803
Fits Bosch Dishwasher Models:
This part fits many Bosch dishwasher models listed below. Use Ctrl+F to find your specific model.
SHE43F02UC/48 SHE43F02UC/50 SHE43F02UC/52 SHE43F02UC/53 SHE43F02UC/56 SHE43F05UC/48 SHE43F05UC/50 SHE43F05UC/52 SHE43F05UC/53 SHE43F05UC/56 SHE43F06UC/48 SHE43F06UC/50 SHE43F06UC/52 SHE43F06UC/53
SHE44C02UC/36 SHE44C02UC/38 SHE44C02UC/40 SHE44C02UC/43 SHE44C02UC/46 SHE44C02UC/47 SHE44C02UC/48 SHE44C05UC/20 SHE44C05UC/36 SHE44C05UC/38 SHE44C05UC/40 SHE44C05UC/43 SHE44C05UC/46 SHE44C05UC/47 SHE44C05UC/48
SHE44C06UC/17 SHE44C06UC/36 SHE44C06UC/38 SHE44C06UC/40 SHE44C06UC/43 SHE44C06UC/46 SHE44C06UC/47 SHE44C06UC/48 SHE44C07UC/22 SHE44C07UC/36 SHE44C07UC/38 SHE44C07UC/40 SHE44C07UC/43 SHE44C07UC/46 SHE44C07UC/47 SHE44C07UC/48
SHE45C02UC/40 SHE45C02UC/48 SHE45C02UC/50 SHE45C02UC/53 SHE45C02UC/56 SHE45C05UC/40 SHE45C05UC/48 SHE45C05UC/50
Compare Lowest Prices
Read more Control Module 00676960 product details. View shipping information, customer survice details, return & warranty policy, and compare lowest prices on eBay here!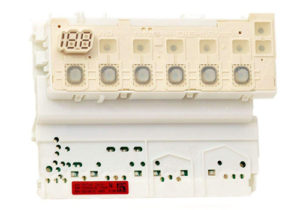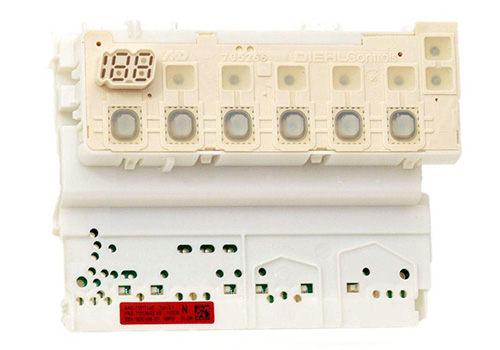 More Information
In addition to the Bosch Dishwasher Control Module 00676960, you can find other dishwasher replacement parts, Bosch control boards, and Bosch appliance replacement parts.
If you need parts for other appliances, such as washer parts, dryer parts, or refrigerator parts, there are a number of suppliers offering these items online. One of the best places for finding the appliance parts is eBay marketplace. Find part and compare price on eBay here.
Please feel free to contact us at any time, if you can not find the right part for your appliance or need any help.