The Best Price Home Appliance Parts – Bosch Dishwasher Control Board 00705047. Fits SHX2ARL5UC/15 SHE3AR52UC/18 SHX3AR72UC/07 SHE3ARF6UC/06 SHX3AR55UC/18 SHX3AR75UC/07 models and more. Customer Satisfaction Guarantee on eBay.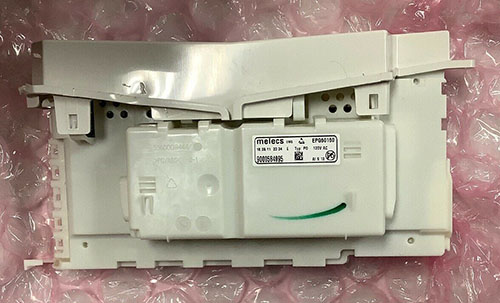 Bosch Dishwasher Control Board 00705047
Item: 00705047 BOSCH DISHWASHER CONTROL BOARD
Part Number: 00705047
Replaces Part No: 705047 EAP8736195 AP5306417 2691885 PS8736195
Compatible Brands: Bosch
Product or Service Type: Bosch Replacement Parts, Electronic Main Control Board Unit Assembly
Item Location: Austin, Texas, United States
Ship To: United States, Canada, United Kingdom, Denmark, Romania, Slovakia, Bulgaria, Czech Republic, Finland, Hungary, Latvia, Lithuania, Malta, Estonia, Australia, Greece, Portugal, Cyprus, Slovenia, Japan, China, Sweden, Korea, South, Indonesia, Taiwan, Thailand, Belgium, France, Hong Kong, Ireland, Netherlands, Poland, Spain, Italy, Germany, Austria, Israel, Mexico, New Zealand, Philippines, Singapore, Switzerland, Norway, Saudi Arabia, United Arab Emirates, Qatar, Kuwait, Bahrain, Croatia, Republic of, Malaysia, Chile, Colombia, Turks and Caicos Islands, Bangladesh, Egypt, French Guiana, Guernsey, Gibraltar, Guadeloupe, Iceland, Jersey, Liechtenstein, Sri Lanka, Luxembourg, Monaco, Macau, Maldives, Oman, Pakistan, Paraguay, Uruguay, Russian Federation
Return Policy: Seller does not accept returns
Condition: Open box
Item Price: US $175.00
View more details and Check the Price Below.
Fits Models:
Recheck the correct appliance item. The control board 00705047 suits the following dishwasher models. Press Ctrl-F to check your appliance model as shown.
SHE3AR56UC/21 SHE3AR75UC/07 SHX3AR75UC/19 SHX3AR56UC/20 SHE3AR76UC/08 SHE3AR76UC/14 SHE3ARF6UC/07 SHE3ARF6UC/08 SHX3AR52UC/13 SHX3AR76UC/19 SHE3AR56UC/18 SHX3AR55UC/15 SHE3ARF5UC/12 SHE3AR72UC/12 SHE3AR56UC/16 SHX3AR76UC/21 SHE3AR56UC/08 SHX3AR76UC/13 SHE3ARF2UC/21 SHE3AR52UC/18 SHX3AR52UC/10 SHE3ARL5UC/21 SHX3AR56UC/14 SHX3AR55UC/16 SHX3AR72UC/08 SHE3ARF2UC/06 SHX3AR56UC/12 SHE3ARF5UC/06 SHE3AR55UC/07 SHE3AR52UC/08 SHX3AR55UC/10 SHX3AR56UC/10 SHX3AR55UC/17 SHE3ARL5UC/08 SHE3ARF2UC/12
SHE3ARF2UC/07 SHX3AR56UC/13 SHX3AR76UC/08 SHX3AR75UC/08 SHE3AR55UC/20 SHX3AR72UC/06 SHX3AR72UC/13 SHX3AR56UC/18 SHX3AR52UC/08 SHE3AR75UC/14 SHE3AR52UC/07 SHE3AR56UC/12 SHE3AR56UC/07 SHE3ARF2UC/14 SHX3AR56UC/21 SHX2AR55UC/14 SHX3AR52UC/14 SHE3ARL5UC/14 SHE3AR52UC/21 SHE3AR55UC/18 SHX3AR76UC/07 SHX3AR55UC/21 SHE3AR72UC/08 SHX3AR52UC/18 SHE3AR72UC/21 SHE3ARF6UC/21 SHE3AR72UC/14 SHE3AR76UC/07 SHE3AR76UC/21 SHX3AR76UC/10
SHX3AR55UC/20 SHE3ARF6UC/12 SHX3AR72UC/21 SHX2ARL5UC/15 SHE3AR56UC/14 SHE3AR52UC/06 SHE3AR52UC/14 SHE3ARF5UC/21 SHE3AR55UC/12 SHX3AR52UC/20 SHX3AR76UC/06 SHX3AR56UC/08 SHE3ARL5UC/12 SHE3AR56UC/06 SHE3AR55UC/14 SHE3ARF2UC/08 SHX3AR52UC/06 SHX3AR55UC/06 SHX3AR72UC/10 SHX3AR55UC/08 SHX3AR75UC/07 SHX3AR55UC/07 SHE3ARF6UC/06 SHE3AR52UC/20 SHE3AR56UC/11 SHE3AR72UC/06 SHE3AR55UC/11 SHE3AR56UC/20 SHE3AR56UC/17 SHX3AR75UC/14
SHE3ARF5UC/08 SHX3AR72UC/07 SHE3ARF6UC/14 SHE3AR55UC/21 SHE3ARL5UC/06 SHX3AR72UC/19 SHX3AR76UC/14 SHE3AR55UC/08 SHE3AR52UC/12 SHE3AR76UC/06 SHE3ARL5UC/07 SHX3AR52UC/21 SHE3AR76UC/12 SHX3AR75UC/06 SHX3AR56UC/06 SHE3AR75UC/06 SHX3AR52UC/07 SHE3AR72UC/07 SHE3AR75UC/21 SHX3AR75UC/15 SHE3ARF5UC/07 SHX3AR75UC/21 SHE3AR75UC/08 SHX3AR75UC/10 SHE3AR75UC/12 SHX3AR55UC/18 SHE3AR55UC/06 SHX3AR55UC/12 SHX3AR72UC/14 SHE3ARF5UC/14 SHX3AR52UC/12 SHX3AR56UC/07
Compare Lowest Prices
Get more 00705047 product details, customer reviews, item conditions (new brand, pre-owned, or refurbished), delivery information, parts warranty, and other details. Many sellers offer this pre-owned part on the market. You can check the best prices below.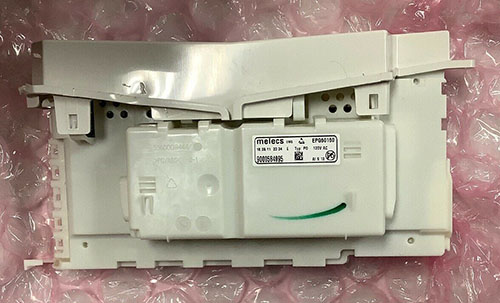 ==> Click Here to Compare Best Prices TODAY! <==
More Home Appliance Information
Moreover the Bosch Dishwasher Control Board 00705047, there are a number of home appliance replacement parts promoted on the market, for instance, gas range control board, washer wash plate, refrigerator crisper drawer, washing machine plate, dryer replacement parts, and refrigerator door gasket.
For more popular appliance brands, for example, Electrolux, you are able to see its products, and services on the Internet.
Other Replacement Parts:
Don't wait! If you have any problem with finding the right part for your specific appliance model, please do not hesitate to contact us at any time. We will find the part and give some advice to you very soon. Thank you so much.