Special Sale A01078804 Frigidaire Refrigerator Control Board Replacement Assembly Parts. Suitable for 5304498023 3516025 242282304 PS10060580 242207704 EAP10060580 AP5953796 home appliance parts and others. Shop Here!
A01078804 Frigidaire Refrigerator Control Board
Part No: A01078804
Replacement Parts: 242282304 5304498023 242207704 EAP10060580 AP5953796 PS10060580 3516025
Fits Brands: Crosley White-Westinghouse Frigidaire Gibson Electrolux Kelvinator
Product or Service Type: Fridge Replacement Parts, Refrigerator Electronic Control Board
Product Price: Read more product information and Compare the Lowest Prices Below.
==> Click Here to Compare Prices Today! <==
Fits Models:
Find the right item. This A01078804 Frigidaire Refrigerator Main Control Board suits the following models. Use Ctrl-F to check your specific model shown below.
FFHS2322MWFA CRSS262QS4 FFHS2611LBC FFHS2622MMD LFSS2612TF2 LFSS2312TF1 FFHS2311PFEA FFHS2611LWB FFHS2322MWKA FFHS2311LWRA FFSS2315TS2 CRSH232PS9A FFHS2622MHE FFHS2622MWLA CRSE263TD0 FFHS2311PF2 FFSS2614QS5A FFHS2611LBMA CRSS262QB0 FFHS2611LWD FFSS2314QS4A LFSS2312TP4 FFSS2314QS2A CRSH232PW7A FFHS2611PFAA FFSS2622NB5 FFHS2622MSVA FFHS2322MBC FFHS2311LWJA FFSS2614QS1A FFSS2314QE4A FFSS2314QSBA CRSH232PBEA FFSS2615TE0 FFHS2622MBQA FFHS2311LWD FFHS2322MSGA FFSS2315TD0 FFSS2614QE6A CRSS262QW2 FFSS2622NS5 CRSS262QB3 CRSH232PS5A FFHS2611PF7 LFSS2612TD0 FFHS2611LWJA FFHS2611LBD LFSS2312TE4 CRSE263TB0 FFHS2622MSS FFHS2311PFBA FFSS2614QP1A FFHS2622MQJ FFHS2622MMF FFHS2322MSLA FFHS2622MBJ FFHS2611LWC FFSS2615TS2 CRSH232PW9A FFHS2611LWLA FFHS2311LWNA FFSS2314QP8A FFHS2311LBRA FFHS2611LWG FFHS2322MWB
FFSS2314QPAA FFSS2614QS0 FFHS2611PFDA FFHS2622MBH FFSS2315TS0 FFSS2615TP0 LFSS2312TF0 CRSS262QB5 CRSH232PW6 CRSS262QS3 CRSE263TW0 FFHS2622MSU FFHS2611LBRA CRSH268MSC CRSH232PWEA FFHS2622MHH FFHS2622MBE CRSH232PS7A FFHS2622MSP LFSS2312TD4 FFSS2314QS0 FFSS2314QP2A FFSS2314QP9A FFHS2322MBB CRSH232PS6A FFHS2622MSWA FFHS2622MWG FFHS2311LWPA CRSS262QW4 FFSS2314QS9A FFHS2611LBE FFHS2322MWGA FFHS2322MWC FFSS2314QP6A CRSH232PS4 FFSS2614QP3A FFHS2311LBKA CRSH232PB9A FFHS2311LBQA FFHS2611PF9 FFSS2625TP0 FFHS2622MME FFHS2322MBMA CRSS262QS0 FFHS2622MBF FFHS2311PF5 FFSS2615TD4 LFSS2612TE0 CRSH268MW8 CRSS262QW3 FFHS2322MSEA FFHS2611LBK FFSS2615TS0
FFHS2311LBLA FFHS2622MWF FFSS2625TS3 FFHS2611PF6 FFSS2614QP2A FFSS2314QEBA FFSS2625TS0 FFHS2622MWJ FFHS2611PF5 FFSS2615TE4 FFSS2614QE0 FFHS2322MSFA FFSS2615TD0 FFHS2311PF7A FFSS2314QE1 FFSS2614QS7A CRSH268MBC FFHS2322MWD CRSH268MSDA FFSS2314QPBA FFHS2611LBG FFHS2322MWLA FFHS2622MSM FFHS2311LBPA FFHS2311LBE FFSS2314QE0 FFHS2311PFAA FFSS2314QS5A FFHS2611LBJ FFHS2611PFCA LFSS2312TE1 FFSS2314QS8A FFHS2622MWMA FFHS2622MSXA FFSS2614QS2A FFSS2314QE8A CRSE233TB0 FFHS2622MHF CRSS262QS1 FFHX2325TP0 FFHS2611LBLA LFSS2312TF4 FFHS2611LWKA FFHS2322MWEA CRSS262QW1 FFSS2615TS3 FFHS2322MW9 FFHS2311LBC CRSH232PWCA FFHS2622MQC FFHS2611LWMA
FFSS2314QSAA FFHS2322MWJA FFHS2622MMH CRSH232PWDA FFHS2322MSKA FFSS2314QE6A FFHS2322MBHA FFSS2315TP1 FFHS2622MSQ FFSS2314QS1 FFSS2314QE7A FFSS2325TS0 FFHS2322MBD CRSS262QW0 FFHS2622MBG FFSS2615TS5 FFHS2311PF6A FFHS2311LWKA FFSS2325TP0 FFSS2615TD2 FFHS2611PFEA CRSH232PW3 FFHS2322MBLA CRSH232PS3 FFSS2314QP4A FFSS2314QS7A FFSS2615TD3 FFHS2311PFHA FFSS2614QE2A FFSS2615TE3 CRSH232PB5 FFHX2325TM0 FFHS2311LWQA FFHX2325TE0 FFHS2622MBPA CRSH232PB7A CRSH232PBBA FFHS2611LBPA FFSS2314QEAA FFHS2311LBFA FFSS2314QS6A CRSH268MWCA FFSS2614QS4A CRSE263TS0 FFSS2615TP3 CRSH268MB8 LFSS2612TF0
FFHS2611LWHA FFHS2322MBE WWSS2614SS1 CRSH268MBDA FFHS2611LBH FFHS2622MSL FFHS2611LWF FFSS2315TP0 FFHS2311PFCA FFSS2614QE5A FFHS2322MSHA FFSS2614QE3A CRSS262QW5 FFHS2322MBGA FFSS2615TS1 FFHS2611LBB CRSH232PWAA FFHS2622MST FFHS2622MWNA CRSS262QB2 FFHS2311LBD FFHS2311PFFA FFHS2311LBSA CRSH232PB6 FFHS2622MMB FFHS2311PF4 FFHS2311PF9A FFSS2615TP4 LFSS2312TE0 FFHS2311LWC CRSE233TW0 LFSS2312TD0 LFSS2312TP0 CRSS262QB4 FFHS2322MWA FFHS2611PFBA FFSS2314QE5A CRSH232PWBA FFHS2311LBMA FFHS2311PFDA FFHS2622MHB FFHS2622MSZA FFHS2622MSJ FFSS2314QP0 FFSS2614QP4A FFHS2622MQG FFHS2622MQD FFSS2314QE2A FFSS2314QP7A FFSS2614QS6A CRSH232PBFA FFHS2622MSR
FFHS2322MBJA FFHS2311LBNA FFHS2611PF4 CRSS262QS2 FFHS2311LWEA FFHS2622MQF FFHS2611LBNA FFHS2311PFGA CRSH232PSCA FFSS2315TE3 FFSS2618SS0 FFHS2311LWGA FFHS2622MWD CRSE233TS0 FFHS2322MSJA FFHS2311LBB FFSS2314QP5A LFSS2312TP1 FFHS2311LWB FFHS2311LWFA CRSS262QS5 CRSS262QB1 FFSS2314QE9A FFSS2315TE0 CRSH268MS9 FFHS2622MWKA FFHS2611LBF FFSS2614QS3A FFHS2322MBKA FFSS2614QP5A FFSS2625TE0 FFSS2314QP1 CRSH232PW5 FFSS2614QE1A FFHX2325TS0 FFHS2622MBL CRSH232PBHA FFSS2614QP0 LFSS2612TP0 FFSS2614QP6A CRSH232PB3 FFSS2614QE4A FFHS2322MBFA FFHS2611LWE FFHS2311LWMA FFHS2622MBNA CRSH232PB8A FFHS2311PF8A FFHS2622MBMA FFHS2311LBJA FFSS2325TE0 FFHS2322MWHA FFHS2322MSC FFHS2622MSN FFHS2622MSYA CRSH268MWB CRSH268MW9 CRSH232PW8A
Compare Lowest Prices
Check the Best Deals! Read more product descriptions, customer reviews, terms and conditions, shipping options, parts warranty, and other important details. There are a number of sellers promoting this new part on the market. Please check the prices below.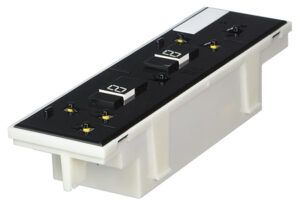 ==> Click Here to Compare Best Prices on eBay Today! <==
More Appliance Information
On the Internet, there are many sellers promoting a wide range of appliance replacement parts, such as Freezer Control Board, Kenmore Series 600 Washer Control Board, GE Dishwasher Circulation Pump, and Refrigerator Compressor Maytag, also covering the A01078804 Frigidaire Refrigerator Electronic Control Board. For other big home appliance brands, like Electrolux, you can search for its products, parts, accessories, and services on its website.
More Replacement Parts:
Don't wait! Please do not hesitate to write your note in the comment box if you can not find the compatible item for your model. We will find the part and give some advice to you very soon. Fix-It Today!