Looking for Refrigerator Main Control Board for Whirlpool GI0FSAXVA01 GI5FSAXVA01 GI5FSAXVB02 GI5SVAXVL00 GI5FSAXVY00 MFI2569VEQ10 Fast Shipping!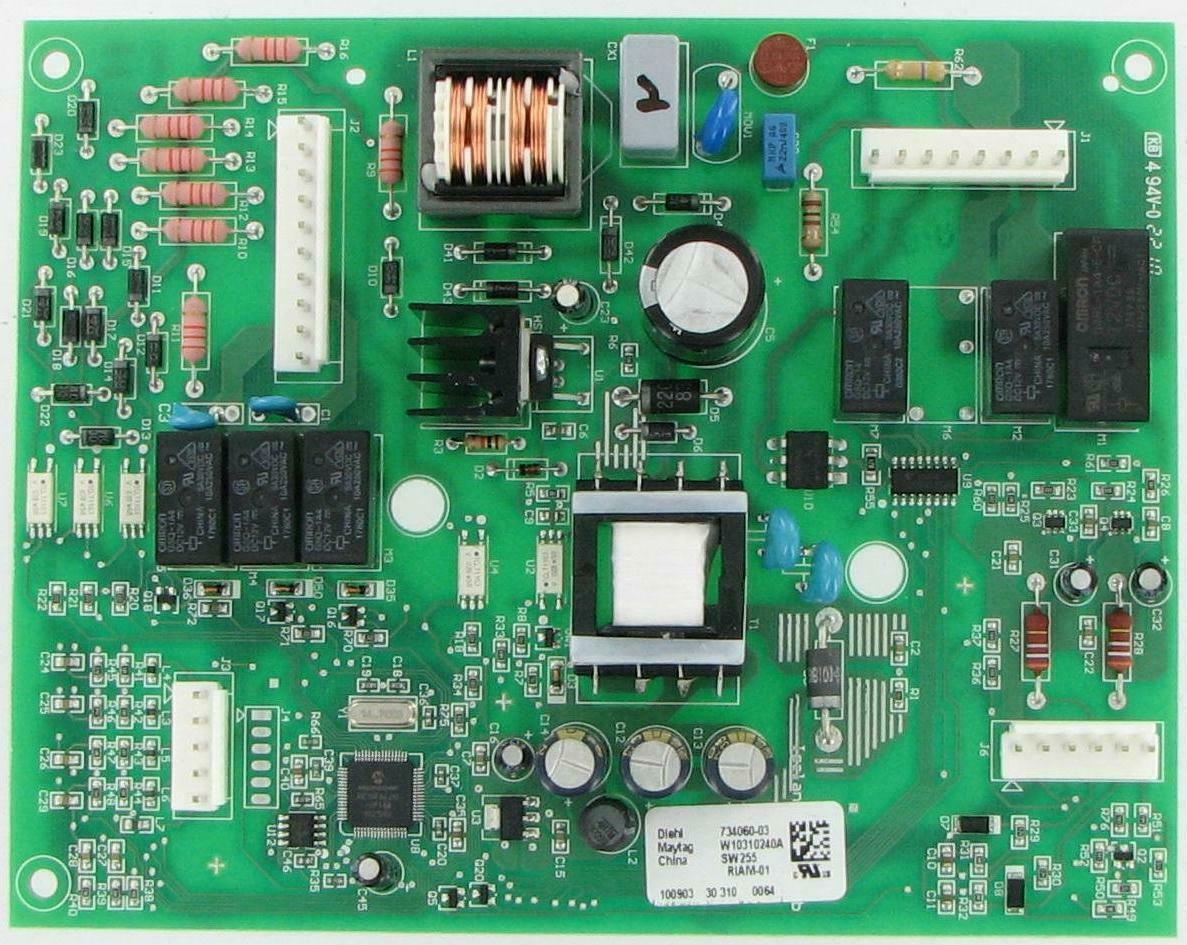 NEW OEM Whirlpool Refrigerator Main Control Board WPW10310240 W10310240
Product: Refrigerator Electronic Control Board
Part Number: WPW10310240
Replace Parts: 1862775 12920719SP 12920724 W10191108 W10310240R
Fits Brands: Whirlpool Maytag KitchenAid Kenmore Jenn Air Amana
Location: Hialeah, Florida, United States
Return Policy: Free 14 day returns
Condition: New
Price: $185.99
Fits Whirlpool Refrigerator Models:
This product fits the following Whirlpool Refrigerator models. Use Ctrl+F to find your specific model listed below.
7GI5FSAXVY2 GI5FVAXVQ00 GI0FSAXVB01 GI0FSAXVB02 GI0FSAXVQ01 GI0FSAXVY01 GI0FSAXVY03 GI5FSAXVA00 GI5FSAXVA01 GI5FSAXVB00 GI5FSAXVB01 GI5FSAXVB02 GI5FSAXVQ00 GI5FSAXVQ01 GI5FSAXVS01 GI5FSAXVY03 GI5FVAXVL00 GI5FVAXVL01 GI5SVAXVB01 GI5SVAXVB02 GI5SVAXVL00 GI5SVAXVQ00 GI5SVAXVQ01 GI5FVAXVQ01 AFI2538AES3 GI0FSAXVY02 GI5FSAXVY00 GI5FSAXVY01 GI5FSAXVY02 GI5FVAXVB00 GI5FVAXVB02 GI5SVAXVB00 GI5SVAXVL01 JFI2589AEP3 MFI2569VEQ10 and more.
Compare Lowest Price
The right part number is WPW10310240. Read more Whirlpool Refrigerator WPW10310240 Main Control Board part description, shipping & payment methods, return & warranty services, and ..
Compare Lowest Price on eBay HERE!