Get Cheap Price WR32X10465 GE Refrigerator Glass Cover Replacement Assembly Parts. Replaces GBS22KBRABB PFS22MBSBWW PDS22SISARSS PDS22MISABB PDS22MBRACC PDS22SFSCLSS PDS22MISACC PDS22MIWCBB  repair parts and more. Order Here.
WR32X10465 GE Refrigerator Glass Cover
Part No: WR32X10465
Replacement Part No: n/a
Fits Brands: GE, General Electric
Item Type: Fridge Replacement Parts
Price: Read more part descriptions and Check the Latest Price Below.
Fits Fridge Models:
The WR32X10465 GE Refrigerator Glass Cover Veg Pan suits the following models. Hit Ctrl-F to search your appliance model shown below.
GBS22KBRABB PFS22MBSBWW PDS22SISARSS PDS22MISABB PDS22MBRACC PDS22SFSCLSS PDS22MISACC PDS22MIWCBB PFS22MBWAWW PDS22SISCRSS GBS22KBPACC GDS22KCWBWW PFS22SBSDSS PFS22MBSAWW PFS22SBSBSS PDS22MFSACC GBS22HBRBBB PFS22SISBSS PDS22MBRABB PDS22SHRBRSS GBS22HBSBWW GBS22HBRBWW PDS22MBSACC PDF22MFWBWW PDS22MHRABB GDL22KCWBSS GBS22HBRAWW PDS22MCPABB PDS22MHRBBB PDS22MISAWW PDS22MBPABB PDS22MIWAWW PDS22SBSDRSS PFS22SISCSS PDW22SHRARSS PDS22MIWBCC PDS22MCRAWW PFS22SISDSS PDS22MFWCBB GBS22HBPACC GBS22KBPAWW PDS22SFSBRSS PDF22MFSABB PDS22SISBLSS PDF22MFWBBB PDS22MBWBCC PFS22MBWCBB GBS22KBSABB GBS22HCPACC PDS22MCRABB PFS22MIWAWW PDS22MCPAWW PDS22MFWACC PDS22MBWBWW PDS22MBPAWW PDS22MBPACC GBS22KBSACC PDS22SFSBLSS GBS22HCRBBB PDF22MCRAWW PDS22MHRBCC PDS22SCRBLSS PDS22SBSCLSS PFS22SBSCSS PDS22MBSBWW GDL22KCWASS GBS22KBRBCC PDS22SFSARSS
PDS22SBPARSS PFS22MBSABB PDS22SBRBRSS PDS22MBSABB PDS22SHRALSS PDS22SISDLSS GDL22KCWCSS PDS22MISBCC PDS22MIWCCC PFS22MIWCBB PDS22SHRBLSS GBS22KBRBWW PDS22MBRBCC PDS22MFWAWW GBS22HCRBWW PFS22MIWCWW PFS22MBWCWW PDS22MFWBWW PDS22MFWBBB GBS22KBRACC PFS22SISASS PFS22MBWBWW PDS22SBSBLSS PDS22MBSAWW PDS22SISALSS GBS22KBSCWW GBS22HBPABB GBS22HCPABB PDF22MFSAWW PDS22SCRALSS PDS22SISCLSS PDW22SISBRSS PDS22MIWACC GBS22HBSAWW PDS22SFSDRSS PFS22MISABB PDS22MBWCWW PDS22MBWCBB PDS22MISBBB GBS22KBSBCC PDF22MFWAWW PDS22MHRBWW PDS22MBWABB PDS22MFSBBB PDF22MCRABB GBS22KBPABB PDS22MFWCCC PFS22MBWBBB PDS22MBRAWW PFS22SBSASS GBS22KBSBWW PDS22MIWBWW GBS22HCRACC PDS22MIWCWW GBS22HCRAWW PDS22SBSBRSS PDS22MFWCWW PDS22MCRBWW GBS22HBRABB PFS22MBWABB
PDS22MBWCCC GBS22HBSCWW PDS22MCRBBB PDF22MFSBBB PDS22MIWBBB PDS22SHRARSS PDW22SISARSS PDS22SBRALSS PDS22MBSBBB PDS22MCPACC PDS22MFSAWW PDS22MBWAWW GBS22HBPAWW PFS22MISBWW PDS22SFSALSS PDS22MBRBWW PDS22MFWBCC PDF22MFWCWW GDS22KCWAWW PDS22SBSARSS PDW22SCRARSS PDS22MBSBCC PDS22MISBWW PDS22SBSCRSS PDS22MFSBCC PDS22MHRAWW PDS22SCRBRSS PDS22SCPALSS PDS22MFSBWW PFS22MBSBBB PDS22SBPALSS GBS22KBSBBB PDS22MCRBCC GBS22HBRBCC PDS22SBSDLSS PDS22SISDRSS
PDS22MFWABB PFS22MIWBWW PDS22MBWACC PFS22MIWBBB PDS22SCPARSS PFS22MISBBB PDS22MBRBBB PDS22SBSALSS PDS22MFSABB GBS22HCRABB PFS22MISAWW PDS22MHRACC PDS22SCRARSS PDS22SBRARSS PDS22MBWBBB PDS22SFSCRSS GBS22KBSCCC PDS22SISBRSS PDS22MIWABB PDF22MFWCBB PDF22MFSBWW PDW22SCRBRSS PDS22SBRBLSS GBS22KBRBBB PFS22MIWABB PDS22MCRACC GBS22KBSCBB PDF22MFWABB PDW22SISASS PDS22SFSDLSS GBS22HCPAWW GBS22HCRBCC GBS22HBRACC GBS22KBSAWW GBS22KBRAWW and more.
Compare Best Deals – WR32X10465 GE Refrigerator Glass Cover
See deals more product descriptions, customer reviews, terms and conditions (new, pre-owned, or refurbished), shipping & handling information, returns & refund policy, and payment available methods. There are a number of sellers promoting this new part at the store online. You can view the lowest prices below.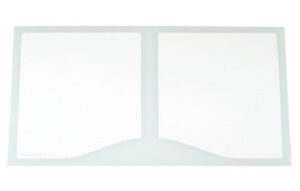 ==> Click Here to Check the Latest Prices TODAY! <==
More Information
There are other fridge glass cover and related parts for GE offered on eBay market. Check the part that fits with your appliance model number, and check the lowest prices below. The popular parts are listed here.
GE REFRIGERATOR COVER FLIP LID PART # WR17X13025
GE Genuine OEM Refrigerator Crisper Drawer Cover Glass Insert WR32X10200
WR32X10156 GE REFRIGERATOR CRISPER COVER GLASS 12 3/4″ X 16 5/8″
WR17X11662 GE Refrigerator Cover Pan White
GE/RCA Recycled Refrigerator Light/Lamp Bulb Shield/Lens/Cover WR17X11942
WR32X10864 GE Refrigerator crisper drawer cover Frame WR32X10864
New OEM GE Refrigerator Glass Crisper / Pan Cover WR32X1301
GE WR22X10061 Refrigerator Dairy Cover Assembly – NEW
GE GNE27JSMAFSS Refrigerator Vegetable Pan Cover WR71X30133
GE GSE25GGHKCCC Refrigerator Meat Pan Glass Cover WR32X10155
GE Fridge Vegetable Pan Cover WR32X31471 for GIE18GTNDRBB
GE Refrigerator Crisper Pan Glass Covers #WR32X10594
WR32X10465 GE REFRIGERATOR CRISPER COVER GLASS 27 1/2″ X 14 1/8″
GE Refrigerator PFCS1RKZASS Crisper Glass Cover WR32X10810 31 3/4 x 9 3/4
OEM WR32X10595 GE / Hotpoint REFRIGERATOR MEAT PAN GLASS COVER
GE "W Series" Refrigerator Crisper Cover Glass Part WR32X10885 WR32X10146
GE REFRIGERATOR GLASS CRISPER COVER PART# WR32X10465
GE Refrigerator Glass Crisper Cover Shelf WR32X21260
WR17X11942 GE Refrigerator light shield cover WR17X11942
GE WR32X10537 Refrigerator Vegetable Pan Cover
and more.
>> Check Prices on eBay HERE! <<
Moreover the WR32X10465 GE Refrigerator Crisper Glass Cover, there are many appliance parts promoted on the market, covering Fan Motor for Hotpoint Oven, Amana Refrigerator Circuit Board, Maytag Washing Machine Transmission Replacement, and Amana Tandem 7300 Washer Control Board.
For more main home appliance brands, e.g. Crosley, you are able to find its products, accessories, and services on its website.
Other Replacement Parts:
Don't wait! Besides the WR32X10465 GE Refrigerator Glass Cover Veg Pan part, if you have any problem with searching for the correct part for your specific appliance model or electronic control board repair service, please write a content in the comment section below. We will check the part and respond to you as soon as possible. Thank you.