Genuine WE04X10036 GE Dryer Timer Parts. Suits for DVL223GA0WW DVL223GB8WW DVL223GB1WW DVL223GA1WW DCL333GY0WW DVL223GY0WW DVL223GB6WW DVL223GB4WW DCL333GA0WW models and others. 100% Satisfaction Guarantee!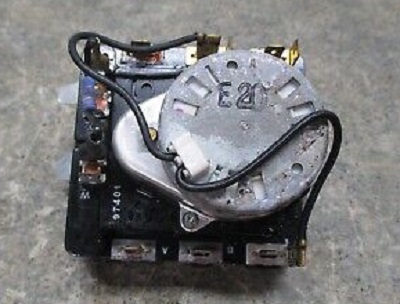 WE04X10036 GE Dryer Timer
Part Number: WE04X10036
Replacement Part Number: n/a
Compatible Brands: GE, General Electric
Item Type: Dryer Replacement Parts, Home Appliance Replacement Parts
Price: See more item details and Get the Best Price Below.
Fits Dryer Models:
The WE04X10036 GE Dryer Timer can be used for the following models. Hit Ctrl-F to search your specific model as shown.
DVL223GA0AA DVL223GY0WW DVL223GB5WW DCL333GA0WW DVL223GB0WW DVL223GB1WW DVL223GA0WW DCL333GA0AA DVL223GA1WW DVL223GB7WW DVL223GB8WW DVL223GB4WW DCL333GY0AA DVL223GB6WW DVL223GY0AA DCL333GY0WW and more.
Compare Best Deals – WE04X10036 GE Dryer Timer
Check the Best Price! View features more product descriptions, customer reviews, item conditions (new, used, or refurbished), shipping information, parts warranty, and other information. Many sellers offer this new part at the store online. Please check the prices below.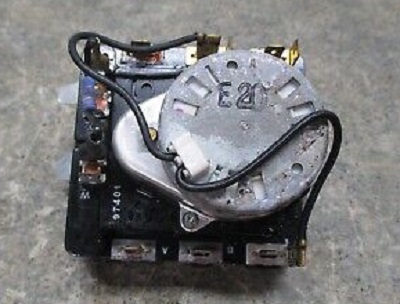 ==> Click Here to Check Prices Today! <==
GE Dryer Repair – How to replace the Timer
Watch this how to video with simple, step-by-step instructions for a successful GE dryer timer replacement DIY repair.
(Video Credit: Fix.com)
Other GE Dryer Timer Parts
View other timer for GE dryers and compatible models. Check the part that fits with your appliance model number, see more details, and compare the lowest prices below.
GE Dryer Timer WE4M532
WE01X24552 Dryer Timer Control Knob Replacement
WE4X754 GE HOTPOINT DRYER TIMER free shipping
Dryer Timer Control Knob White for GE WE01X20374 PS8769912 AP5805160
(2 Pack) WE1M652 GE Dryer Timer Control Knob fits Hotpoint AP3995164 PS1482196
(2 PACK) WE1M652 GE Dryer Timer Knob AH1482196, EA1482196, PS1482196 PS1482196
GE WE1M654 Timer Knob DBLR333EG7WW DDE7000SBLWW
GE Dryer Timer for GLDP280EDOWS GTP1080ED4WW
Genuine GE Dryer Timer part #234D1296P001 Norm Pacific
Whirlpool Washer Dryer Combo Timer W10113761B 014-67511 W10113761
Genuine OEM GE Dryer Timer 212D1233P012 Lifetime Warranty
2 Pack WE1M652 GE Dryer Timer Control Knob fits Hotpoint AP3995164 PS1482196
WE03X25285 : GE Dryer Control Knob – Genuine OEM (Large Control Knob)
New OEM Genuine GE WE01X24552 Dryer Timer Knob White
NEW WE1M654 CLOTHES DRYER WHITE TIMER KNOB FITS GE HOTPOINT
572D520P018 GE DRYER TIMER FREE SHIPPING! 231
WE1M652 GE Dryer Timer Knob AH1482196, EA1482196, PS1482196 PS1482196
Genuine GE Dryer Timer Assembly 234D1296P005
GE WE01X24552 Dryer Control Timer Knob – White/Chrome – Genuine OEM
Dryer Timer Control Knob Part GE Hotpoint WE1M652 AP3995164 PS1482196 White
GE Hotpoint Washer Timer Knob WH01X10310 Clip WH1X2117 Dial WH11X10049
and more.

>> Check Prices on eBay HERE! <<
More Appliance Information
On the Internet, there are many sellers selling a number of home appliance replacement parts, e.g. GE Washer Drive Motor, Main Control Board for Whirlpool Refrigerator, Maytag Dishwasher Motor Replacement, and How to Replace Main Control Board on GE Refrigerator, also including the WE04X10036 GE Dryer Timer replacement parts.
For other popular appliance brands, such as Inglis, you can search for its products, parts, and services on its website.
More Replacement Parts:
In addition to the WE04X10036 GE Dryer Timer part, if you can not find the right part for your specific new or pre-owned appliance model or repair service, please write your content in the comment section down below. We will search for the part and get back to you very soon. Many Thanks.