Best Price WE3X37 GE Dryer Rear Drum Bearing Replacement Parts. For DDE9200GDL DDE5806MDL DLL2884TB NVLR333GT0WB DLB1550SBLWH NVLR333ET0WB DWLR473ET1WB DRL2455RAL replacement parts and more. 100% Satisfaction Guarantee!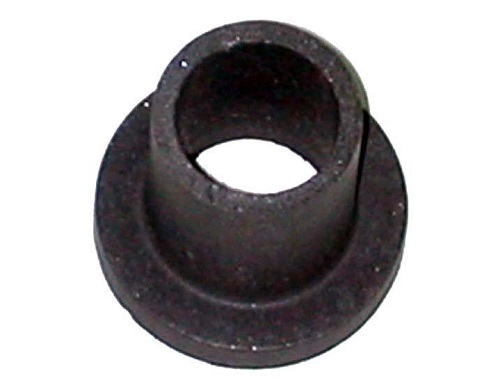 WE3X37 GE Dryer Rear Drum Bearing
Part No: WE3X37
Replaces Part Number: WE03X0072 WE3X74 3410 AP2042531 WE3X72 WE3X74R DE726 WE3X37 WE03X0037 AH267865 PS267865 WE3X37R WE03X0075 WE3X72R EAP267865 WE03X0074
Compatible Brands: GE, General Electric, Hotpoint
Type: Electric Gas Dryer Replacement Parts
Price: Read more details and Compare Prices Below.
Fits Dryer Models:
Recheck the correct appliance item. This WE3X37 GE Dryer Rear Drum Bearing suits the following models. Use Ctrl-F to search your specific model shown below.
DDE9200GDL DDE5806MDL DLL2884TB NVLR333GT0WB DLB1550SBLWH NVLR333ET0WB DWLR473ET1WB DRL2455RAL DLL1550BGL DDE9600RAL DDG5189VTL DDE7000SBLAA DLB3600SBLWW DLB2650BGL DCLR333ET1WW DDE5100MDL DDE8100DAL DDG9680MBL DRB2655RALWW NJLR473GT0AB DLB1250BPL DDG5886 DDG7180SBLAA DDG7286 DDG7188PML DDE0580GCL DDG7686MAL NVLR333GV0AA DDE4100SBLWH DRB4400SBLWW DLB6850AAL DDE7500BBL NVLR333EV0AA DLL1550BEL DLB1550BEL DVLR223ET0WW DLB2650BDL DDC4498AGL DDE5700GCL DDE7900BAL DLL6850BEL DDC4407AEL DDE5100SBLAA DDE5300BBL DLL2884TA DDG7188VKL DRB2885MBL DDG5780GCL DDG5888MCL DDE5300GBL DDG5886MAL DLL2450BPL DLB2900MNL DDE5808 DDG7580BBL DDG7287SBLAA DDG7985SBLWW DDG7180SBLWW DBLR453ET0WW DDG7987RAL DDE7100MAL DBLR333ET0AA DDG5886MBL DBLR333GT1AA DCLR333GT1WW DLL3880SBLWW DDG8189VSL NVLR333EV0WW
DRB2455MCL DDG7688MBL DDG7189VTL DDE4000BAL BVLR333GV0WW DDE4000MAL DDG7980GHL DDG7186RBL DLL2650BEL DDG8280GBL DDE8000MAL DLB6850BCL DDE7209RALWW DDG7688 DDG7286MCL DDG9280DAL DCCB330GV0WC DLL2750BBL DCLR333ET0AA DLB3200SBLWH DCLR333ET0WW DVLR223ET1WW DLL6850BFL DLL3680SBLWW DLL2650RCLWW DDE7206MAL DDE5207MAL DDG7189VUL DDG7289RALAA DLB2880DNL DDG8280GCL DWLR473GT0AA DDG7286RBL DDG7280SBLWH DDG5180RALWW DDG5389VCL DLB2750BNL DDG5380BBL DDG5989VCL DRB4800SBLWW DDG7186RAL DLB3800SBLWH BJLR473ET0WW DDC4498AFL DDG7180RBL DDE7606MAL DDG7580BCL DDC6000MAL DDC6400SBLAD DDG8188VJL DDE5211BBL DDE7608 DLL3280SBLWH DDG6380VCL DDE8200GDL DDC6400PBL DLL3880SBLWH DDG7189VSL DDG7980SAL DDE8000MBL DLL2884TC DDG5180RBL DDG7288MBL DDG7989RAL DRB2885KBL DVLR223ET1AA DDE5100MCL DDE5211VHL
DLL2750BNL DLL2880BAC DBLR453ET1WW DRL2655RALWW DDE5109VPL DDE7608MCL DRL4480SBLWW DLL2880DNL DDE7100SBLWW DDG7980RBLWW DLL6850BDL DDE7200SBLWW DLB1550RAL DDG7080SBLWW DDE7206RAL DCCB330GV0AC DDG5380BAL DLLR113ET0WB DDE7900BBL DDG8180DAL DDE5808MBL DDE4107SBLWH DLB3400SBLAD DDG7980GCL DLB1250BAL BVLR333GT0WW DDE7905SBLWW DBLR333T0WW DDE4000GBL DBLR333GT0WW DDG7980SBLWW DLL2450BRL DDE7900MBL DDE8200GAL DDG6380BAL DDC4492AAL DDE7100SBLAA DDE6350BAL DDG518RCL NJLR473ET0WB DLL1550RBL DLL2650BDL DLB2650RAL DDE7208 DDG7286RAL DDE4000MDL DDC6000MEL DDE7206MDL DDC4397VFL DDE0580GAL DLL2650BRL DLB1550BRL DDC4492ABL DDG7289RBLWW DDG7980BCL DDE7606 DDE8200DAL DDG7180RCL 363DDE8109VML DLL2880DKL DLL2880TA DLB6850BEL NLLR113ET0WB DDG4580GDL CADE165RAL DDE8506MBL DDE8508MAL DRL2455MBL DDG8588MBL DLL2880DHL DDE7007SBLWW DLB1250BDL DDE7906LAL DDC4580BBL
DDE7606MCL DDE9200BAC DLL2450RAL DLB1550SBLAD DRL1555MAL DDE7200SBLWH DDG8588MAL DDE4000MBL DDC5000FBL DDG89580AL DDC4497AEL DDC4307VEL DDC4580BCL DBLR453GT1AA DDC4407AJL DDE5300BAL DDG8280RAL DDC4580BAL DVLR223ET0AA DWLR473GT1WW DDG7980RAL DDG7186RCL DDG7980RCLWW DLL2450BGL DLB2450BNL DDE9200DAL DDE5944VJL DRB1255KAL DDG9580RAL DDG7080SBLWH DLL2450RBL DDE7906RAL DDE7207RAL NLLR113EV0WW DDG8580RAL DDC4498AEL DDG7980MBL DDE7208MDL DDE8107MAL DWLR473ET1WW DDC4407AFL DDG8280VCC DRB2455MAL NVLR333GV0WW DRB1555MBL DDG8280GHL CADG265RCL DDG5380GAL DDE5100SBLWW DRL1555KAL DDG8280GDL DLB2650BEL DDC5000SBLWH DLB2450BEL DLL1550RAL DDG7680RAL DDG6380BDL DDE7500BAL DDG5888MBL DRL2655RBLWW DDE5100MAL DDG9380LBL DDG7980MCL DLL6850BAL DDG7686MCL DRB2885KAL DDG9280BAC DLB3800SBLAD DDE8508MBL DDG7187RBL DLB2450BSL DRL2885KAL DDE8200BAC DRL4280SBLWW DDC4580VCL DLB2650BCL NJLR473GV0WW
DDG7280RALWW BJLR473EV0WW DLL1550BBL DLL2650BNL DDE7206 DBLR453GT0WW DDE9500RAL DBLR333GT0AA DBLR453ET0AA DWLR473ET1AA DDG5380GDL DDG7980GDL DDE6500GBL DLL1550SBLWH DLL6850AAL DLB1250BCL DDE9500MBL DRL2455RCL DDG5180RBLWW DDG9280GEL DDE7905SBLAA DDE6407LAL DLB3800SBLWW DDC5400SBLWH DRB2455MBL BVLR333EV0WW DDG7288MCL DDE4000RAL DDE7208MAL DDG5189VUL DWLR473GT0WB DDG9280GBL DDG7580GDL DDG7987RBL DLL2650BHL DDG5189VSL DDC6400SCLAD DDG5980RAL DBLR333ET1WW DDE5100 DDG7287SBLWW NJLR473ET0AB DDG8080MAL DCCB330GT0WC DDE7200SBLAA DDG8188VHL DLB2450RAL DRL2885MAL DRL2655RAL DDC6000SBLWH DLB2650RALWW DDE7500GBL DLB1550BNL DDG9280DBL DDE7109VML DDG6580GDL DDC6400SCLWH DLLR113ET1WB DDG5380GCL DLL2650BJL DDE7108VJL DLL6850BBL DDE7907RAL DDE7900RALWW DDC5400SBLAD DRL2455KBL DLL1550BDL
DDC4498AAL DDG8180DBL DVLR223GT1WW DDG7986LAL DDG7980GEL DLL3480SBLAD DDG5180MAL DLL2450RCL DDG9280GAL DJSR473GT3WW DDC5000MCL DDE8506MAL DDC6000SCLAD DLB3600SBLAD JHP67G*D2 DDC4407AKL DDC4492AEL DLL2450BHL DVLR223GV0AA DCCB330GT0AC DBLR453ET1AA DDE7208MBL DDE7110VML DDE8100DBL DDC4408AHL DDG5888 DLL2900MAL BJLR473GT0WW DDC4492AFL DLB2650BNL DDE7110VNL DDE7000SBLWW DDE0580GBL DDG8187MBL DDE8200DBL DBLR333GT1WW DLL1550BRL DDG7286MAL DRB2455KAL DDE9600MBL DLL2880DGL DDC6400SBLWH DRB1555KBL DDG7580GAL DRL2455MAL DDG7189SBLAA DRB1555MAL DCLR333GT0WW DBLR333ET1AA DLL3680SBLAD DLL7596ABL DDG7980MAL DDE7608MBL DDE7100MDL DLL2880DAL DLL2650BAL DDG7680RBL DDE7100RAL DLB2650BSL DLL2880DML DDE7900RALAA DDG6380BCL DRB1555KAL DDE5213BAL DDE8109VML DDG6487LAL SIG7010ET0WG DDG7987RCL DRB2455MDL NVLR333ET0AB
DLB2450BRL DDE7900SAL DVLR223GT0WW DDE9300LBL DDG7087SBLAA DLL3680SBLWH DLB3600SBLWH DDG7189VML DDG5180RAL NJLR473ET0WW DLL6850BCL DLL2900MNL DDG7187RAL DDE058DGAL DDG7980SBLAA DRL2455KAL DDE7606MDL DDG7688MAL DDE7900MDL DDG7280RALAA DDG7980RBLAA DDG7980RALWW DRB2455KBL DDE7109VNL DLL1550BAL DDG5380BCL DLL1550BNL DLL1550BCL DRB4600SBLWW DDG7289RCLWW DDG8187MAL DDG5380GEL DDE5700GBL DDG9580MBL DDG5180MBL DLL2880DJL DLL2650RALWW DRL2885KBL DLL2880DLL DLL2880ABC DDG6380GCL DDG7189SBLWW DDG5786LBL DDG6380GDL DDE5100MBL DDE8108VJL DLB3400SBLWH DDG7289RBLAA DDG7280RBLAA DLL2650RCL DDG7180RAL DDE5213VHL DCLR333GT1AA DDG6380BBL DLL1550BPL DDE7200RALAA DDG8280GEL DDC4498AJL DDC0580BBL DDG4580GCL DDG7580BAL DDE5310BAL DDC6000SBLAD DDG7686 DDE6350GBL DDE7606MBL DCCB330EV0WC DDE7900GDL DWLR473ET0WB
NJLR473EV0AA DDG8586MBL DDE7208MCL DDG7980RALAA DDE7109SBLAA DDG7580GEL DDC4400AEL DDE7209RALAA DDG5780GAL DLB2650BAL DDG7985SBLAA DDG7680RCL DLB3000SBLWH DDG8280DBL DDG9280GHL DDE5944VEL DDG7180MBL DLB6850TM DLB6850BBL DDE7107RAL DDG7288 DDG7280RCL DLB2650BRL DDE5211GAL DRB2655RAL DDE8108VHL DDG7080SBLAA DLL2750BAL DDC5000MBL DDG7289RALWW DDE7207SBLAA DDG7986RCL DRL1555MBL DBLR333ET0WW DDE5808MDL DDE6350BBL DDE5808MCL DDG7980BBL DDG7280RBLWW DDE7109SBLWW DDC4397VEL DCLR333ET1AA DDE5806 DDE9200GBL DDG7980RCL DDG6688LBL DDE7909RAL DLL2450BNL DLL6850BGL DDG5980RBL DRL2655RCL DDG8289VCC DVLR223GT1AA DDG9680RAL DDC4492ACL DDE7900MCL DLL6850ABL DLB2450BPL DVLR223GV0WW DDG6688LAL DDE6350GAL DRB1555MCL DDG7287RCL DRL1555RCL DLL2880DPL SIG7010ET1WG DDE5944VHL DLL3480SBLWH DDG7986LBL DDC4408AFL DLL2880DCL DDE6350BCL DDG7288MXL DWLR473GT1AA DDC4407AAL DLL2880DBL NLLR113ET1WO DLB2880BAC
DBLR453GT0AA DDE5300GCL DDG6380GEL DDE7500GAL DDE0590GBM DLL1550SBLAD DDC0580BAL BLLR113ET0WB DDE9600MAL DDE5211BAL DLB1550BSL DDG5287MBL DDE7100MBL DVLR223EV0WW DLB2880DBL DDE7200RALWW DLB2880DCL DRL4680SBLWW DDG5180SBLAA DDG8189VTL DDG7286MBL DDE7206MCL DDG5984VAL DRB1255KBL DDC4397VSL DLB6850BAL DDG4580GEL DDE5109VML DDE7208MXL DDG7288MAL DDC4408AAL DLL2650ABL DDG5180SBLWW DDE6500GAL 363DDE8200GAL DDE5806MAL DLL2650BPL DLB2450BDL DDG7986RBL DDG7688MCL DDE4000GCL DDG6380GAL DDG9680MAL DDG7980BAL NVLR333GT0AB DDE8200RAL DDE5700GAL DDG5180MCL DCCB330ET0AC DLL2650BCL DDE7108VHL DDG9280DFL DDG8280GAL DDC4497AHL DDC4497AFL DLB2650BPL DDG5780GDL DLB1250RAL DRL1555RAL DDE8200GBL DDE5100RAL DDG7180MCL DDG7280RAL 363DDE9200GAL DDG7580VCL DLB1550BBL DRL1555RBL DDE5806MBL DLL2650RAL DDG7686MBL
DDE7608MAL DDE5706LAL DWLR473ET0WW DLB2880DPL DDG8586MAL DDG4580GAL DLB6850BDL DDE5806MCL DDG5886MCL DDG8288PKC DDC6000SCLWH DDE7900SBLWW DRL4880SBLWW DDE4000GAL DRB4200SBLWW DDG7180MAL DDE5100RALWW DDG7280RBL DDE5808MAL DLL2650BBL DLB2880DDL DVLR223EV0AA DDE9300LAL DDC4497AGL DDE7608MDL DDE8500RAL DDG5380VCL DDE6608LAL DDE5300GAL DDG9280GDL DDE4000BBL DWLR473GT0WW DLB1550BAL DLB1550BDL DDE7900RAL DDG7087SBLWW BVLR333ET0WW DRL2455RBL DDE5109VNL DLL2650BFL DLL1550ABL DDG8189VPL DLB2900MAL DDE7900GBL DDG5980RCL DDG7287RAL DLB2650BBL DDG9380LAL DRL2655RBL DCLR333GT0AA DRB2885MAL DLB2880DGL DWLR473ET0AA DRB1555MDL DRL1555KBL DWLR473GT1WB DRB1555RAL DDG7286RCL DDC5400PAL DLL1550BHL DLB1550BPL DDG8189VRL DDE7106RAL DLL2650RBL DDG7280RCLWW DLB1250BBL DDG6580GEL CADG265RAL NJLR473EV0WW
DDE5900RAL DDG5287MAL DD40000MCL DDC4497AJL DLL1550BFL DDE4000MCL DLB1550BCL DDE7000SBLWH DDG5180 DDG7287RBL DLL2650RBLWW DDC4498AHL NJLR473GT0WW DDE7100MCL DDG5984VJL DDE4000 DBLR453GT1WW DDG7980RBL DDG7980GAL DDC4408AEL DRL2455MCL DDG7289RCLAA DDC4400AAL DDE9200GAL NJLR473GV0AA DLB2880DEL DDG7280SBLAA NJLR473GT0WB DDG9580MAL DDE7206MBL DDG7580GCL DDG8280BAC BJLR473GV0WW DDG5980VCL DLL3880SBLAD DDE9200DBL DCCB330EV0AC DDC5000FAL DCCB330ET0WC DDE7207SBLWW DDG5786LAL DLL2650BGL DDG8280DAL DDG5984VKL DRL1555MCL DDG5780GEL DDE7900GAL DDE7200RAL DDG8080MBL DDE7600RAL DDE7007SBLAA DLB2880DAL DLB2750BAL DDE7900SBLAA DDE7209RAL DDC4397VCL DDG9280GCL DDC5000SBLAD DLB1250BRL DVLR223GT0AA DDE7900MAL DDG6487LBL DDG7188VHL DLL1550RCL DDG7280SBLWW DLL2900MBL DDG5888MAL DDE9500MAL DDG9280VCC DRB2455RAL DDG7986RAL DRL2885MBL DCLR333EV0WW and more.
Compare Lowest Prices – WE3X37 GE Dryer Rear Drum Bearing
Study how to check and change a replacement part for your appliance. See more product descriptions, customer reviews, item conditions, shipping information, parts warranty, and payment methods. Many sellers promote this used part on the market. Please view the lowest prices below.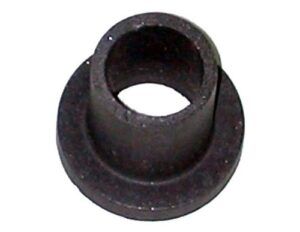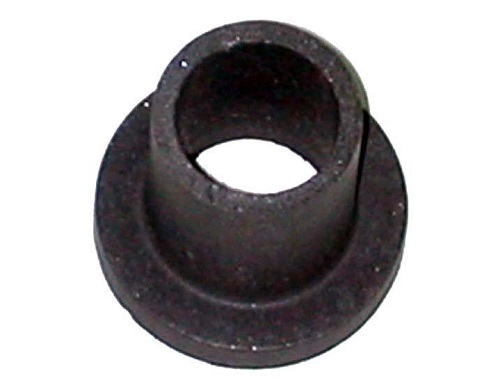 ==> Click Here to Compare Prices TODAY! <==
Other Information
In the market online, there are many sellers offering a wide range of appliance replacement parts, for instance, Frigidaire Dishwasher Drain Pump, How to Replace Refrigerator Circuit Board, LG Refrigerator Display Board, and Oven Control Frame Assembly, also including the WE3X37 GE Dryer Rear Drum Bearing replacement parts.
For more popular appliance brands, for example, Hotpoint, you can view its products, and services on the store online.
Other Home Appliance Parts:
Do you need help? In addition to the WE3X37 GE Dryer Rear Drum Bearing part, if you need any help with finding the right part for your specific new or used appliance model or control board repair service or have any message, please do not hesitate to contact us at any time. We will check the part and respond to you ASAP. Thank you very much.