Buy low price for Kenmore Dryer Replacement Parts! – Kenmore Dryer Main Control Board WPW10111617 Replacement Parts. Suits for W10118244R W10111617R W10111610 W10118244 PS11748356 3978983 1470202 W10067050 W10111617 W10074280 W10111608 AP6015084 EAP11748356 models and others. Secure Shopping.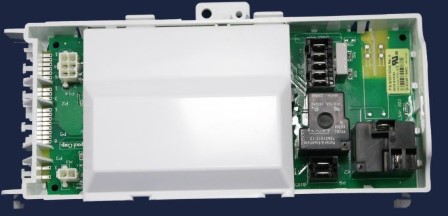 Kenmore WPW10111617 Dryer Main Control Board Replacement Parts
Part No: WPW10111617
Replacement Part Number: W10111617R W10111617 W10118244 3978983 W10067050 PS11748356 1470202 W10111610 W10074280 W10111608 AP6015084 EAP11748356 W10118244R
Fits Brands: Kenmore, Maytag, Whirlpool
Fits Dryer Types: Kenmore Elite Oasis Gas Dryer, Kenmore Oasis Electric Dryer, Kenmore Residential Dryer, Maytag Residential Dryer, Whirlpool Cabrio Dryer, Whirlpool Residential Dryer
Product or Service Type: Dryer PCB Control Board Parts
Product Price: Read more details and Get the Lowest Price Below.
Fits Dryer Models:
Find the correct replacement part. The dryer circuit control board WPW10111617 suits for the following Kenmore, Maytag, and Whirlpool dryer models. Press Ctrl-F to find your appliance model as indicated.
WGD6200SW1 11077087600 11077042601 110C67042801 11067032600 WED6200SW1 WGD6400SG2 YWED6200SW1 11077042600 YWED6200SW0 11077052600 WGD6400SW2 11077062600 WGD6400SG1 MGD6300TQ0 11067042600 MGD6400TB0 WGD6200SW0 WGD6400SB0 WGD6400SB2 11067042601 11077086600 WGD6200SW2 11077092600 11067032601 11077082600 WED6200SW0 11077032600 11067052600 11077032601 110C67032601 WGD6400SW0 WGD6400SG0 WGD6400SB1 WGD6400SW1 11077072600
Compare Best Deals
Get the Best Deals! Learn more Kenmore dryer PCB control board WPW10111617 product details, user comments, terms and conditions (new brand, used, or refurbished), standard delivery options, parts warranty, and payment available options. There are a number of sellers selling this new or used part at the store online. Please check the best prices below.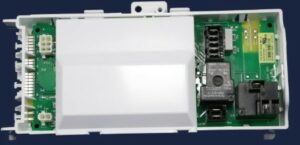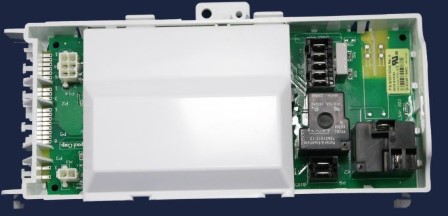 ==> Click Here to Check the Updated Prices Today! <==
Other Appliance Information
On the Internet, many sellers promote a wide range of appliance parts, such as Kenmore HE4 dryer control board, refrigerator defrosts heater, refrigerator ice bucket auger assembly, dishwasher lower dishrack, refrigerator replacement parts, oven range burner grate, and oven replacement parts, also covering the Kenmore WPW10111617 dryer control board replacement part.
For other top home appliance brands, for example, Hotpoint, you are able to see its products, and services on the Internet.
Other Kenmore Dryer Control Board Parts:
Need urgent help today? If you need any help with finding the correct part for your specific appliance model, please write a message in the comment box below. We will find the part and get back to you soon. Thank you and all the best!