The Best Deals for Kenmore Dryer Replacement Parts! – Kenmore Dryer Electronic Control Board WPW10110641 Replacement Parts. Fits PS11748333 W10110641 AP6015062 1203065 EAP11748333 W10110641R parts and more. Shop Here.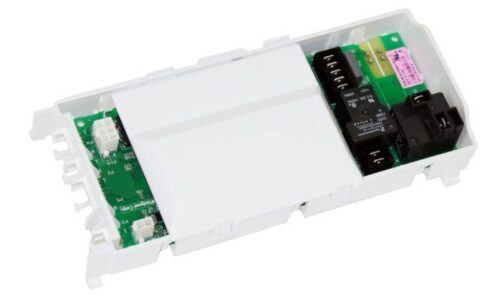 Kenmore WPW10110641 Dryer Electronic Control Board Part
Part Number: WPW10110641
Replacement Parts: PS11748333 W10110641R AP6015062 EAP11748333 W10110641 1203065
Compatible Brands: Kenmore, Whirlpool
Item Type: Dryer Electronic Circuit Control Board Replacement Parts
Product Price: Read more part information and Check Price Below.
Fits Dryer Models:
This dryer circuit control board WPW10110641 can be used for the following Kenmore and Whirlpool resident dryer models. Hit Ctrl-F to check your specific model as follows.
11087089601 7MWGD9200TQ0 11087081601 WED9400SW0 11097081601 WED9400SB0 WGD9200SQ0 11097872601 WED9600SU0 YWED9400SU0 WGD9400SZ0 11087091601 WED9200SQ0 WGD9600SU0 7MWGD9400TU0 11097892601 11097087601 11097091601 11097088601 WED9400SZ0 WGD9400SW0 11087892601 WGD9400SB0 11087086601 WGD9400SU0 WGD9400ST0 YWED9200SQ0 WED9400SU0 WED9500TU0 WED9400ST0 YWED9400SZ0 11097086601 11097089601 11087087601 11087088601 11087872601 YWED9400SW0
Compare Best Prices
Check the Best Deals! Get more Kenmore dryer main control board WPW10110641 part details, customer comments, item conditions (new, pre-owned, or refurbished), delivery options, parts warranty, and payment options. There are a number of sellers promoting this new or used part on the market. You can see the best prices below.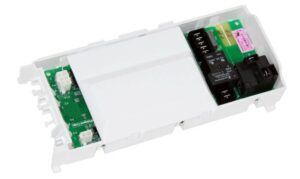 ==> Click Here to Check Best Prices Today! <==
Other Home Appliance Information
Besides the WPW10110641 Kenmore dryer control board part, there are a number of home appliance parts offered on the market, for instance, Kenmore Elite dryer control board, dishwasher drain pump, washer wash plate, washing machine parts, refrigerator crisper pan drawer, dryer replacement parts, and refrigerator ice bucket.
For more big appliance brands, for example, Electrolux, you are able to see its products, accessories, and services on the store online.
Other Kenmore Dryer Control Board Parts:
Don't give up! Please feel free to leave your content in the comment box if you have any problems with finding the right part for your appliance model. We will check the part and respond to you ASAP. Thank you and all the best!