Buy low price for Kenmore Dryer Replacement Troubleshooting Replacement Parts! – Kenmore Dryer Main Control Board WPW10111616 Replacement Parts. Please check your appliance number. This part suits for W10111616 PS11748355 EAP11748355 W10118243 W10111607 W10067040 W10074270 W10111614 W10118243R AP6015083 W10111609 3978982 1447617 W10111616R parts and others. Secure Shopping.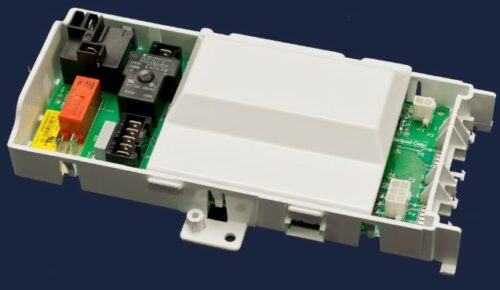 WPW10111616 Kenmore Dryer Main Control Board Part
Part Number: WPW10111616
Replaces Parts: W10118243 W10118243R W10074270 W10111616 AP6015083 W10111609 1447617 3978982 PS11748355 W10111614 W10067040 W10111616R W10111607 EAP11748355
Compatible Brands: Kenmore, Whirlpool, Maytag
Fits Dryer Types: Kenmore Residential Dryer, Maytag Bravos Dryer, Maytag Bravos Steam Gas Dryer, Maytag Residential Dryer, Whirlpool 29″ Electric Dryer, Whirlpool Cabrio Dryer, Whirlpool Residential Dryer
Product Type: Dryer Control Board Parts
Price: View more part descriptions and Check the Latest Price Below.
Fits Dryer Models:
Find the correct appliance part. The dryer electronic control board WPW10111616 part suits the following Kenmore, Maytag, and Whirlpool dryer models. Use Ctrl-F to check your specific model as indicated.
YWED6400SW1 WED6400SW0 YMED6400TQ0 WED6400SG1 WGD6600VU0 MED6600TQ0 11067086600 YWED6600VU0 MGD6600TQ1 MED6400TB0 11078092700 WED6400SB1 YWED6600VW0 11068087701 WED6400SW1 WED6600WL0 WGD6600WL0 11068092700 YMED6600TQ0 11068082701 11078097701 WGD6600VW1 11078092701 11067092600
WGD6600VW0 11067072600 11068097701 11068092701 MED6400TQ0 11067082600 11068082700 WED6600VU0 MED6300TQ0 11068072800 11068062800 WED6400SG0 WGD6600VU1 11067087600 11067062600 YMED6300TQ0 YMED6400TB0 WED6400SB0 YWED6600WL0 11078087701 WED6600VW0 YWED6400SW0 11078082700 11078082701
Compare Best Deals
Get more Kenmore dryer control board WPW10111616 part details, item conditions, delivery options, parts warranty, and other useful details. There are a number of sellers selling this new or used part on the market. Please check the lowest prices below.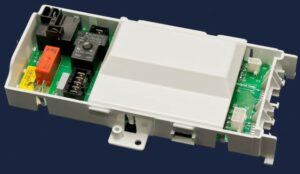 ==> Click Here to Check the Updated Prices Today! <==
More Information
As well as the Kenmore WPW10111616 dryer circuit control board replacement part, there are many appliance parts promoted on the market, like Kenmore dryer main control board, oven control board, fridge door handle, washer transmission gearcase, washer main PCB board, range surface element, and washer door boot seal.
For more leading home appliance brands, like Inglis, you can search for its products, parts, accessories, and services on the store online.
Other Kenmore Dryer Main Control Board Parts:
Please do not hesitate to leave your content in the comment section if you can not find the right part for your model. We will check the part and respond to you ASAP. Repair It Now!