Best Price Genuine W10740218 Whirlpool Refrigerator Circuit Board replacement part. Suits for EAP10060178 W10315980 PS10060178 AP5953018 3391018 W10708485 W10164138 appliance parts and others. Shop Today.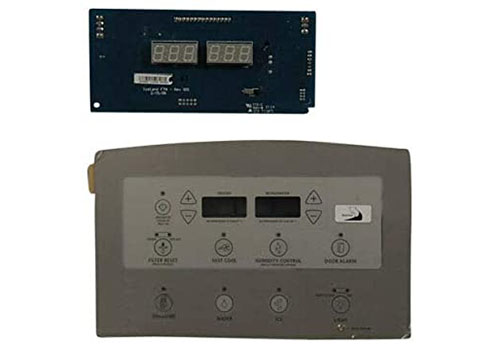 Genuine Whirlpool W10740218 Refrigerator Circuit Board Part
Part Number: W10740218
Replaces Parts: W10164138 W10708485 W10315980 PS10060178 AP5953018 EAP10060178 3391018
Compatible Brands: Whirlpool
Product Type: Refrigerator Circuit Board Replacement Parts, Refrigerator Dispenser Control Board
Item Price: Read more item information and Get the Best Price Below.
==> Click Here to Compare the Latest Prices on eBay Today! <==
Fits Models:
The W10740218 Whirlpool Refrigerator Parts Main Board fits the following models. Use Ctrl-F to check your specific model as indicated.
GI5FSAXVY05 GI5FSAXVB00 GI0FSAXVY04 GI5FSAXVY04 GI0FSAXVA01 GI5FSAXVA00 WRF550CDHZ02 GI0FSAXVY011 GI5FSAXVY00 GI0FSAXVY05 GI5FSAXVQ01 GI0FSAXVY07 7GI5FSAXVY4 GI0FSAXVA00 GI0FSAXVQ01 GI5FSAXVY02 GI0FSAXVY01 GI5FSAXVB01 WRF550CDHZ03 GI5FSAXVA01 GI0FSAXVY03 GI0FSAXVY010 7GI5FSAXVY1 GI0FSAXVB00 GI5FSAXVS02 7GI5FSAXVY00 7GI5FSAXVY2 WRF550CDHZ01 GI0FSAXVY02 GI0FSAXVB01 GI0FSAXVY06 GI5FSAXVY01 GI5FVAXYY00 GI0FSAXVY00 GI5FVAXYB00 GI5FVAXYQ00 GI5FSAXVQ00 GI0FSAXVQ00 GI5FSAXVS01 7GI5FSAXVY3 GI5FSAXVY03 GI0FSAXVY012 GI0FSAXVY08 WRF550CDHZ00
Compare Best Deals
Study how to replace a repair part for your appliance. See deals more product details, terms and conditions, delivery options, parts warranty, and other important details. Many sellers promote this new or used part online. Please compare the prices below.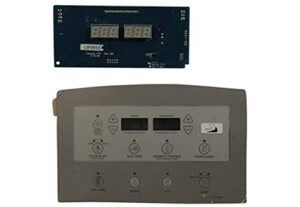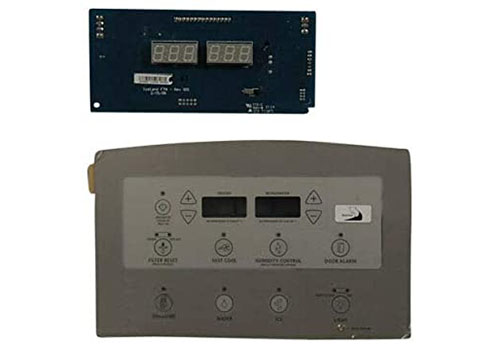 ==> Click Here to Compare Best Prices on eBay TODAY! <==
Other Home Appliance Information
As well as the Whirlpool W10740218 Fridge Control Board, there are other home appliance parts offered on the market, for instance, Maytag Refrigerator Defrost Control Board, Dacor Oven Rack Replacement, Samsung Dryer Control Board Replacement Cost, and GE Dishwasher Repair Parts.
For more popular appliance brands, such as Frigidaire, you are able to find its products, parts, accessories, and services on the Internet.
Other Whirlpool Refrigerator Parts:
Do you need support? In addition to the Whirlpool Fridge Control Board part. Please do not hesitate to write your note in the comment section if you have any problems with looking at the compatible item for your model. We will find the part and get back to you very soon. Thank you.