Low Price Whirlpool W10900374 KitchenAid Dishwasher Door Panel Replacement Assembly Parts. Fits EAP11769434 W10796428 AP6036234 W10872619 W10847243 W10774903 4455263 PS11769434 home appliance parts and others. Fast Shipping.
Whirlpool W10900374 KitchenAid Dishwasher Door Panel
Part Number: W10900374
Replacement Part Number: W10847243 W10796428 AP6036234 W10872619 PS11769434 W10774903 EAP11769434 4455263
Fits Brands: KitchenAid, Whirlpool
Appliance Type: Dishwasher Replacement Parts, Dishwasher Door Outer Panel Stainless
Product Price: View more product descriptions and Compare the Best Prices Below.
==> Click Here to Compare Prices TODAY! <==
Fits Models:
Find the correct appliance replace product. This Whirlpool W10900374 KitchenAid Dishwasher Door Panel fits the following models. Hit Ctrl-F to check your specific model shown below.
KDTE204EBL0 KDTE204EWH2 KDTE254ESS1 KDTM404EWH2 KDTE204ESS0 KDTM404EBL1 KDTE104EBL1 KDTE254EWH1 KDTM404ESS2 KDTM404EBS0 KDTM404EWH0 KDTE204ESS3 KDTM704EBS1 KDTE254EBL2 KDTE104EWH0 KDTE204EBL2 KDTM704ESS0 KDTM404ESS1 KDTE204EBL3 KDTM404EBS3 KDTM704ESS3 KDTM704EBS2 KDTE104EWH2 KDTM704EBS0 KDTE254EBL1 KDTM354EBS2 KDTE254ESS0 KDTE104EBS3 KDTM354ESS0 KDTM704EBS3 KDTE104EWH4 KDTM704ESS2 KDTE254EWH0 KDTM354EBS1 KDTE104ESS3 KDTE254EBL3 KDTE104EWH1 KDTE204ESS1 KDTM404EBL2 KDTE254EWH2 KDTE254EBL0 KDTE204EWH3 KDTE204EBL4
KDTM404EWH1 KDTE204ESS4 KDTM354ESS3 KDTE204ESS2 KDTE104ESS1 KDTE104ESS2 KDTE104EWH3 KDTM704ESS1 KDTE104EBL2 KDTM404EBL3 KDTE104ESS0 KDTE204EWH4 KDTM404ESS0 KDTE104EBS4 KDTE104EBL0 KDTM354ESS1 KDTM404EBL0 KDTE104ESS4 KDTE204EBL1 KDTE254ESS2 KDTE204EWH0 KDTM404EWH3 KDTE104EBS2 KDTM404EBS2 KDTE254EWH3 KDTE104EBL3 KDTM354ESS2 KDTE204EWH1 KDTM354EBS3 KDTE104EBS1 KDTM404EBS1 KDTM404ESS3 KDTE104EBL4 KDTE254ESS3
Compare Lowest Prices
View features more product details, terms and conditions, shipping options, returns and refund policy, and payment available methods. There are a number of sellers promoting this new part on the market. You are able to view the lowest prices below.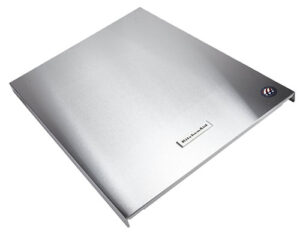 ==> Click Here to Compare the Latest Prices on eBay TODAY! <==
More Home Appliance Information
In addition to the Whirlpool W10900374 KitchenAid Dishwasher Door Panel, there are many appliance replacement parts offered on the market, including LG Refrigerator Compressor Replacement Cost, Dacor Oven Rack Replacement, Refrigerator Compressor Replacement, and LG Top Load Washing Machine Control Board.
For other famous appliance brands, like Hotpoint, you can view its products, parts, accessories, and services on its website.
Other Replacement Parts:
Do not wait! Please feel free to contact us if you can not find the right part for your model. We will find the part and respond to you ASAP. Good Luck!