Get Low Price for W10823727 Whirlpool Oven Dual Surface Element Parts. Suits for WFE775H0HW0 YWFE550S0HW0 YKFEG500EWH2 YMER7765WS0 KCED606GBL01 MER7765WS0 WFE540H0AH1 WFE540H0EW0 MER8770WQ0 WFE550S0HB0 YWFE710H0AS0 MER8770WS0 YWFE775H0HV0 YWFE530C0EB0 YMERH770WS1 repair parts and others. 100% Satisfaction Guarantee.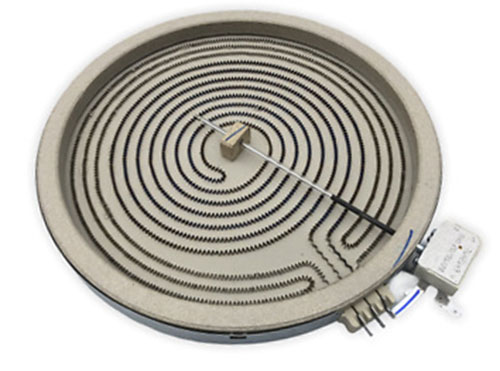 W10823727 Whirlpool Oven Dual Surface Element
Part No: W10823727
Replacement Part Number: PS11764927 W10162040 AP6030946 4458723 EAP11764927 W10711900 WPW10162040
Compatible Brands: Whirlpool, KitchenAid, Maytag
Product or Service Type: 30″ Electric Free Standing Range/Oven Replacement Parts, Oven Heating Element, Whirlpool Oven Heating Element, Whirlpool Oven Replacement Parts, Whirlpool Oven Heating Element Replacement, Whirlpool Electric Oven Heating Element, Whirlpool Oven Bake Element, Whirlpool Oven Broil Element, Whirlpool Radiant Surface Element, Range 12″ Dual Radiant Surface Element
Item Price: View more information and Compare Prices Below.
Fits Oven Models:
Check the right appliance replacement product. The W10823727 Whirlpool Oven Dual Surface Element can be used for the following models. Press Ctrl-F to check your appliance model following.
MER8770WB0 WFE540H0ES0 YMER7765WW1 KERS202BWH0 4KMER7685EW1 KFEG500EBS3 YKFEG500EBL0 MER7775WW0 WFE540H0AS1 YMER7765WW2 WFE540H0ES2 YWFE550S0HZ0 4KMER7685ES0 WCE77US6HB00 YWFE530C0EW0 YWFE540H0BB1 YWFE530C0ES0 WFE381LVS0 MER8770WS0 MER7664XB2 MER7775WB1 KFEG500ESS3 YWFE775H0HB0 WFE550S0HV0 WFE715H0EE0 GFE461LVB1 MER7664XS2 YMER7765WS2 WFE381LVS1 YGFE461LVB1 KFEG504KPS0 KFEG500ESS2 YMER7765WB2 4KAER7685EW0 YWFE540H0ES0 MER7775WS2 YMER7765WW3 WFE550S0HB0 YKFEG500EWH0 KFEG500EBS1 MER7664XB0 GFE461LVQ0 WFE550S0HZ1 WFE530C0ES1 WFE550S0HW0 4KWFE7685EW0 YWFE381LVB0 4KWFE7685EW1 YKFEG500EBL2
YKFEG500ESS1 WFE530C0EW0 YMERH770WS0 MER7765WW1 YWFE710H0BE1 WFE530C0EB0 YMER7765WB1 YGFE461LVQ1 YWFE550S0HW0 WFE540H0AH1 MER7765WW0 WFE775H0HV0 GFE461LVT0 MEC9536BB01 YWFE530C0EW1 YWFE710H0BW1 MER7775WS0 WFE775H0HV1 KFEG500EWH3 YWFE530C0EB1 YMER7765WB3 YMER7765WS3 WFE540H0EB0 WFE540H0EB1 GFE461LVQ1 MER7765WS0 YMER7765WS1 YMER7765WB0 KERS202BSS1 GFE461LVT1 YWFE540H0EB0 WFE530C0EW1 YWFE710H0AS0 KFEG500ESS0 WFE715H0EH0 YWFE540H0BS1 YWFE710H0AB0 WFE775H0HZ1 YMERH770WS1 WFE775H0HW0 KCED606GBL00 YKFEG510ESS3
KFEG500ESS1 YWFE775H0HZ0 WFE540H0EW1 MER7765WB1 YWFE550S0HB0 WFE381LVB0 MER7664XW0 YWFE715H0EE0 YWFE710H0DE0 WFE540H0AW1 4KAER7685EW1 MER7664XS0 KFEG500EWH0 YKFEG500ESS2 YKFEG500EWH2 WFE550S0HZ0 MER7664XS1 4KMER7685EW0 YGFE461LVB0 YWFE540H0ES1 GFE461LVS0 KERS202BBL0 KFEG500EBL2 YWFE381LVQ0 WCE77US6HS00 YMERH770WW1 YMER7765WW0 WFE775H0HB1 MER7664XW2 YWFE540H0EE0 WFE540H0ES1 WFE710H0AE1 MER7765WS1 MER8770WQ0 YWFE550S0HV0 KCED606GSS00 YWFE540H0BW1 YWFE540H0EW0 MER7775WW1 YWFE715H0ES0 YKFEG500ESS3 WFE715H0ES0 YWFE530C0EB0
YMER7765WS0 MER7664XW1 KFEG500EBS2 MEC9536BB03 YWFE710H0BB1 MER8770WQ1 MER7664XB1 WFE540H0AB1 MER7775WW2 YKFEG510ESS2 WFE710H0AS1 YWFE710H0BH1 KCED606GSS01 WFE550S0HV1 YKFEG510ESS0 YMERH770WB0 WFE530C0ES0 4KWFE7685ES1 WFE775H0HW1 WFE381LVQ1 WFE540H0EW0 MEC9536BS01 KCED606GBL01 MER7775WB2 4KWFE7685ES0 YWFE530C0ES1 WFE550S0HW1 YWFE710H0BS1 MER7775WS1 WFE775H0HZ0 YGFE461LVS1 YGFE461LVQ0 MER8770WW0 4KMER7685ES1 KERS202BSS0 WFE381LVB1 YWFE710H0DS0 MEC9530BB02 YKFEG500EBS1 WFE550S0HZ2 YWFE775H0HV0 WFE530C0EB1 YKERS202BSS1 YMERH770WB1
YKFEG500EBS2 WFE540H0EE0 MER8770WW1 WFE540H0EH0 GFE461LVS1 YWFE775H0HW0 WFE540H0EH1 WFE550S0HB1 MER7775WB0 YGFE461LVS0 YKFEG510ESS1 WFE540H0AE1 YWFE381LVS0 KFEG500EBL0 KFEG500EBL3 YKERS202BWH1 YKFEG500ESS0 MER8770WS1 WFE710H0AH1 WFE381LVQ0 WFE775H0HB0 WFE540H0EE1 MER8770WB1 KFEG500EWH2 YWFE715H0EH0 YWFE710H0DH0 MER7765WB0 MEC8836HS00 YMERH770WW0 GFE461LVB0 YWFE540H0EH0 YWFE710H0AW0
Compare Best Deals – Oven Dual Surface Element
Study how to check and fix a replacement part for your appliance. Learn more product details, customer reviews, terms and conditions (new, pre-owned, or refurbished), shipping information, exchange, returns and money-back guarantee policy, and payment available options. Many sellers offer this new or used part on the market. You are able to check the best prices below.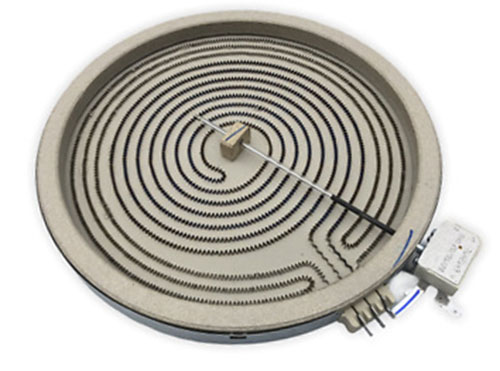 ==> Click Here to Check the Lowest Prices on eBay TODAY! <==
More Appliance Information
In the market online, there are many sellers offering a number of home appliance parts, covering LG Refrigerator Control Panel Display, Whirlpool Top Load Washing Machine Transmission, Maytag Refrigerator Electronic Control Board, and Refrigerator PCB Board Repair, also covering the W10823727 Whirlpool Oven Dual Surface Element replacement parts.
For other famous appliance brands, for instance, KitchenAid, you can search for its products, parts, accessories, and services on the Internet.
More Home Appliance Parts:
Contact Us! Also the W10823727 Whirlpool Oven Dual Surface Element parts, if you need any help with finding the right part for your specific new or used appliance model or have any message, please leave a message in the comment section below. We will search for the part and respond to you as soon as possible. Have a Nice Day!