Check Price Whirlpool Pur Water Filter 4396395. For ARS2606BW KBRA20ELBT0 ASD2625KEW KFCS22EVMS ARSE66ZBW AFD2535DEW ARB8057CSR ACD2234HRW models and more. Buy Now on eBay!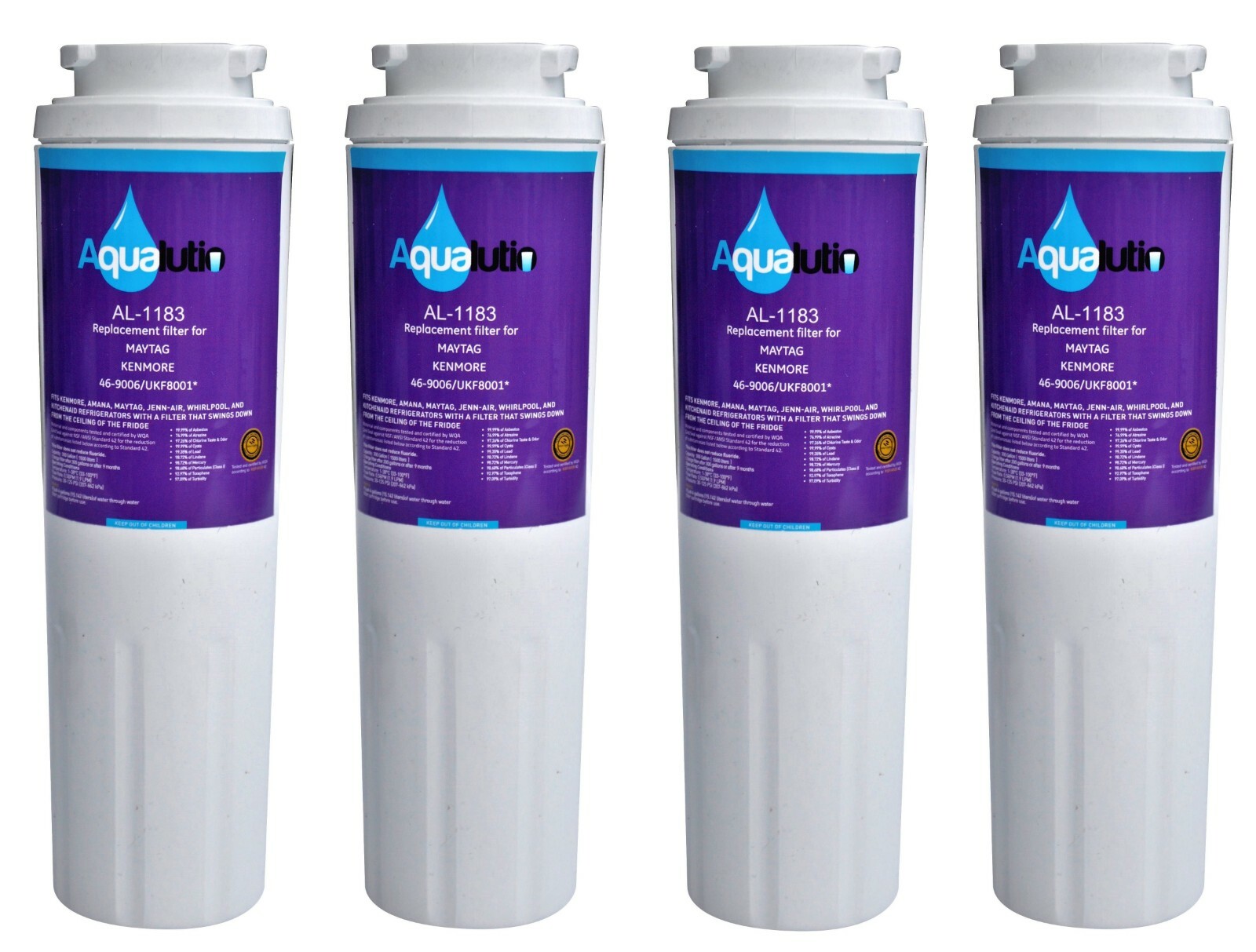 Whirlpool Pur Water Filter 4396395
Product: 2-4pk UKF8001 RFC0900A UKF8001P 4396395 UKF8001AXX-750 Comparable Water Filter
Fits Brands: Whirlpool
Type: Fridge Refrigerator Water Filter Replacement Parts
Item Location: Monroe, New York, United States
Ship To: The United States and many other countries
Policy: Free 30 day returns
Condition: New
Price: US $52.99
Read more part details and Compare the Best Prices Below.
Fits Whirlpool Models:
Find the right appliance replacement item. The Whirlpool Pur Water Filter 4396395 fits the following Whirlpool models. Use Ctrl-F to find your specific model listed as follows.
2438 279837 3398063 3398064 3403585 4531017 59673503201 ABD2533DEB ABD2533DEW ACD2234HRB ACD2234HRQ ACD2234HRW AFD2535DEW ARB2257CB ARB2257CC ARB2257CSL ARB2257CSR ARB2257CW ARB2259CB ARB2259CC ARB2259CS ARB2259CW ARB2557CB ARB2557CC ARB2557CSL ARB2557CSR ARB2557CW ARB8057CB ARB8057CC ARB8057CSL ARB8057CSR ARB8057CW ARB9058CB ARB9058CS ARB9058CW ARB9059CS ARS2464BB ARS2464BC ARS2464BS ARS2464BW ARS2606BB ARS2606BC ARS2606BW ARS2661BB ARS2661BC ARS2661BS ARS2661BW ARS2664BB ARS2664BC ARS2664BS ARS2664BW ARS2667BB ARS2667BC ARS2667BS ARS2667BW ARS266KBB ARS266KBC ARS266KBW ARS266RBB ARS266RBC ARS266RBW ARS266ZBB ARS266ZBC ARS266ZBS ARS266ZBW ARS8265BB ARS8265BC ARS8265BS ARS8265BW ARS8267BB ARS8267BC ARS8267BS ARS8267BW ARS9265BB ARS9265BC ARS9265BW ARS9266BS ARS9268BB ARS9268BC ARS9268BW ARS9269BS ARSE664BB ARSE664BC ARSE664BS ARSE664BW ARSE665BB ARSE665BC ARSE665BS ARSE665BW ARSE667BB ARSE667BC ARSE667BS ARSE667BW ARSE66MBB ARSE66MBC ARSE66MBW ARSE66ZBB ARSE66ZBC ARSE66ZBS ARSE66ZBW ARSE67RBB ARSE67RBC ARSE67RBS ARSE67RBW ASD2328HEB ASD2328HEQ ASD2328HES ASD2328HEW ASD261RHRB ASD261RHRQ ASD261RHRS ASD261RHRW ASD2620HRB ASD2620HRQ ASD2620HRW ASD2620HRZ ASD2625KEW DRS2462BB DRS2462BC DRS2462BW DRS246RBB DRS246RBC DRS246RBW DRS2660BC DRS2660BW DRS2663BB DRS2663BC DRS2663BW DRSE663BB DRSE663BC DRSE663BW GI6FARXXY GZ25FSRXYY JFC2089HEP JFC2089HES JFC2089WEM JFC2290 KBFA20ERSS KBFA20ERSS01 KBFA25ERSS01 KBFM25EWMS KBFS20EVMS KBFS22EWMS KBFS25EWMS KBLA20ELSS0 KBRA20ELBL0 KBRA20ELBT0 KBRA20ELSS0 KBRA20ELWH0 KBRA20EMSS KBRA20EMSS KBRA20EMSS KFCS22EVMS KFIS20XVMS KFIS25XVMS KFIS25XVMS9 KFIS27CSMS KFIS27CXMS KFXS25RYMS MFI2269VEM MFI2568AEB MFI2568AES MFI2568AEW MFI2569VEM MSD2641KEB MZD2665HEQ SK535-2 WRX735SDBM XRSR687BW
Compare Best Deals
See more Whirlpool Pur Water Filter 4396395 product description, item conditions, shipping options, exchange, return and money-back policy, and Buy Now on eBay. There are a number of sellers offering this new part online. Please view the lowest prices below.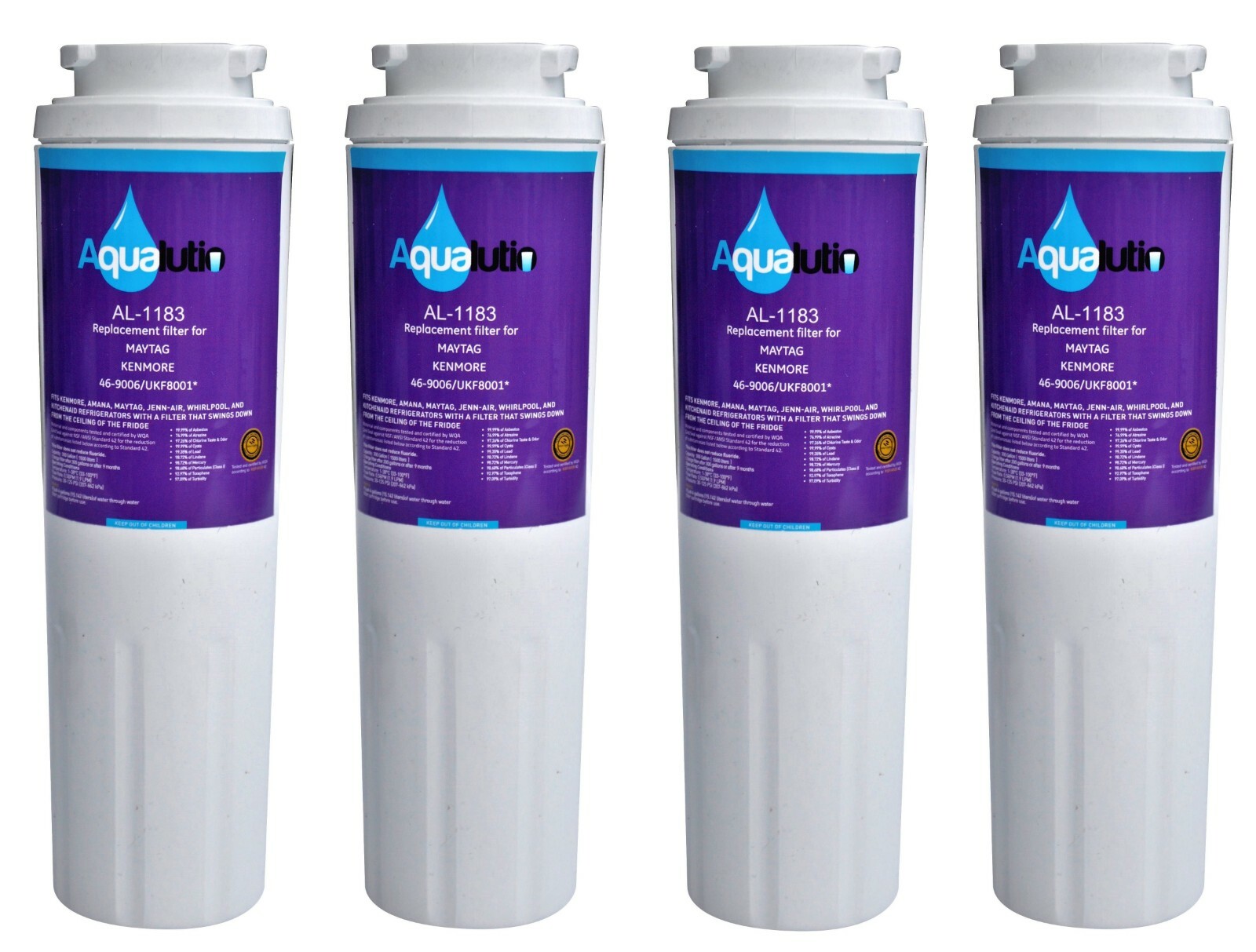 >> Click Here to Compare the Lowest Prices on eBay! <<
More Information
Further the Whirlpool Pur Water Filter 4396395, you can see other products and accessories on the Whirlpool website. If you need any help with finding the right part for your specific appliance model or have any information, please do not hesitate to contact us at any time. We will find the part and get back to you soon. Thank you very much.
Related Parts: