Compare Best Prices Whirlpool 74010295 Maytag Oven Range Control Board Parts. Suitable for 74010326 5701M758-60 5701M757-60 74010316 74010743 74010322 5701M833-60 AP4428605 PS2357664 5701M759-60 74009706 74010295 5701M837-60 parts and others. Order Today.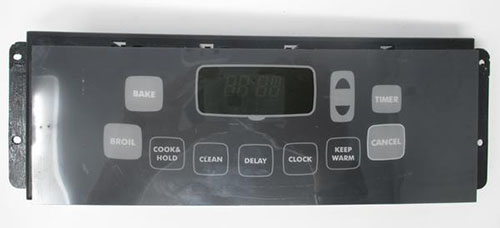 Whirlpool 74010295 Maytag Oven Range Control Board
Part Number: Whirlpool 74010295
Replacement Part No: 5701M827-60 5701M833-60 PS2357664 74010742 5701M758-60 5701M767-60 74010743 EAP2357664 5701M759-60 74010316 74010295 5701M757-60 74009707 1491446 74009706 74010322 74010326 AP4428605 5701M837-60 WP5701M837-60
Compatible Brands: Magic-Chef Amana Maytag Admiral
Product or Service Type: Electric Cooking Range/Oven Replacement Parts, Range Oven Electronic Control Board
Price: See more item descriptions and Compare Prices Below.
==> Click Here to Compare Prices on eBay TODAY! <==
Fits Models:
Check the correct item. This Whirlpool 74010295 Maytag Oven Range Control Board fits the following Maytag Admiral Amana Magic-Chef models. Hit Ctrl-F to search your appliance model as follows.
MER5752AAW MER5751BAB MER5751AAW MERL752BAW MER5552AAS MER5751AAQ AER5511BAB MER5551BAW CE38800ACV LER3330AAB MER5751AAS MER5752BAS17 MER5752ACS MER5551AAW PER3525ACW MER5752BAQ AER5511AAB CER3725AAW AER5511AAW MER5751ACW MER5551AAB CE38800AAW MER5752AAQ MERL753BAS AER5712BAB MER5752BAB15 MER5552BAB AER5712AAZ MERM752BAS MER5551BAQ MER5552AAW AER5511ACB AER5712BAZ CE38800ACS AER5712ACW CE38600AAB CER3525ACW CE38600AAW MER5552AAQ AER5712ACZ MERM752BAB MER5552BAQ MER5551BAB MERH752BAQ CER3525AAW LER3330AAZ MERL752BAB MER5752BAW15 CE38600AAV MER5751ACS CE38800AAV MER5551AAS MER5752BAB MERM752BAQ
MERH752CAS MER5551AAQ MERS751BAS MER5752ACW AER5511ACW AER5722BAB MER5751BAS MER5752BAQ15 MERB750BAB10 MER5752BAS0 MER5552BAS MERH752BAB MER5752AAB MERB750BAW10 AER5710BAH CER3735ACZ AER5712AAW PER3725ACW MERS751BAB MER5520AAW AER5722BAW AER5722CAS CE38600ACV MER5552AAB CE38800BAS CE38800AAS MERL752BAQ LER3330AAW AER5712BAW AER5511BAW MERS751BAQ MER5752AAS AER5712AAS MER5520AAQ CER3725ACW MER5752BAS AER5722BAS MERH752BAS MER5751AAB MER5751BAQ
Compare Lowest Prices
Get the Best Deals! Look at more product descriptions, terms and conditions (new brand, pre-owned, or refurbished), shipping options, parts warranty, and other important details. There are a number of sellers selling this pre-owned part online. You are able to see the prices below.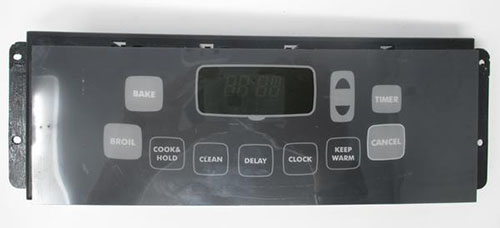 ==> Click Here to Compare Prices on eBay TODAY! <==
More Appliance Information
In the market online, many sellers promote a number of home appliance replacement parts, such as Whirlpool Dryer Control Board Replacement, LG Refrigerator Control Panel Replacement, KitchenAid Refrigerator Display Board, and Siemens Dishwasher Problems, also covering the Whirlpool 74010295 Maytag Oven Range Control Board replacement parts.
For other top appliance brands, like Crosley, you can see its products, parts, accessories, and services on its website.
Other Home Appliance Parts:
Do you need help? In addition to the Whirlpool 74010295 Maytag Oven Range Control Board replacement parts or repair services, if you can not find the correct part for your specific appliance model or have any information, please feel free to contact us at any time. We will check the part and respond to you as soon as possible. Thank you and all the best!