Get Cheap Price Whirlpool 2304095 Refrigerator Control Board Assembly Parts. For GD2SHAXNS01 ED2LHAXMQ00 GD2SHAXMQ00 GD5RHAXNL00 ED2LHAXMB10 GS5SHAXSA00 GS2SHAXNT00 appliance parts and others. Shop Here.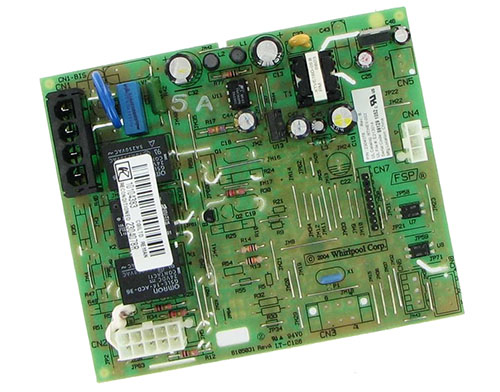 Whirlpool 2304095 Refrigerator Control Board
Part No: 2304095
Replaces Part No: B008DJQ9UU B008DJV0D6 B005AR7CA4 AP6015557 2304095 2304056 W10135090 PS11748838 B008DJVCQ6 WPW10135090 B0156NDXQS B001EYD82I 2252189 2255239
Fits Brands: Whirlpool
Type: Refrigerator Control Board Replacement Parts, Whirlpool Refrigerator Control Board, Fridge Electronic Main Control Board Assembly Parts
Product Price: See more information and Get the Lowest Price Below.
==> Click Here to Check Best Prices on eBay TODAY! <==
Fits Models:
Check the correct appliance replace item. The Whirlpool 2304095 Refrigerator Control Board suits the following models. Press Ctrl-F to find your specific model listed below.
GS6SHEXMQ01 GS6NBEXRT01 ED5LHAXMB00 GD2SHAXNQ00 GS2SHAXNB02 7GS6SHEXMS00 GS5SHAXSB00 GS6NBEXRA00 GS2SHAXNS02 GD2SHAXMQ00
GD5RHAXNL00 GD5SHAXNS01 GS2SHEXNL00 GS6SHEXNB01 7GS2SHEXMQ00 GD5SHAXMB00 7GS6SHEXMS01 7GS6SHEXMS03 7GS6SHEXPL00 GS6SHEXNL05 ED5JHAXML00 GS6SHEXNQ04 GS6SHAXMS00 GD2SHAXNS01 GD5RHAXNL01
GD5SHAXNB03 GD5RHAXNB00 GS5NHAXSY00 ED5LHAXMQ11 GS6SHEXNS01
GS6SHEXNS03 7GS6SHEXMQ00 GD2NHAXMB00 GS6SHEXNT03 GS2SHAXNQ02 GS2SHAXNS00 GS6SHEXNL03 GD5NHAXMT00 GS6NBEXRY01 GS5SHAXNS01
GS6NBEXRT00 ED2LHAXMQ10 GS5SHAXNT00 GD5SHAXMT00 GS2SHAXNL02 ED2LHAXMQ00 GD5SHAXNT03 GS6SHEXNB02 GD2SHAXNT01 GS6SHEXNS04 GS2SHAXMT00 GD5SHAXNL03 GS2SHEXNS00 7GS2SHEXPQ00 GS6SHEXMS00 GS6SHEXNB05 GS6SHEXNL01 GS6SHEXNT00 GD5NHAXMQ00 GD2SHAXMB00 GS5SHAXNL01 ED2LHAXMT10 ED5LHAXMB11 GS6SHEXMQ00 GS2SHAXNT00
GS2SHAXNT02 GD2SHAXNS00 GS6NBEXRY00 7GS2SHEXPQ03 GS2SHAXMB00
GS2SHAXMQ00 7GS2SHEXPQ01 7GS2SHEXPQ02 GS6SHEXNQ03 GS6SHEXNT02
ED5LHAXMQ00 GD5SHAXMQ00 GS6SHEXMT00 GD5RHAXNB01 GS6SHAXMT00 GD5SHAXNL01 GS2SHEXNT00 GD2SHAXNB01 GS2SHEXMS00 GD5SHAXNS03 GS6SHEXNS02 7GS2SHEXPL03 7GS6SHEXPQ03 ED2LHAXML10 ED2LHAXMT00 GD5SHAXNT00 GS2SHAXNL00 ED5LHAXMT00 GS6NBEXRA01 GS6SHEXML01 GS2SHEXNB02 GS5SHAXSL00 GS6NBEXRQ01 ED2LHAXMT11 ED5LHAXMT10 GD5SHAXNQ00 GS6SHEXNL04 GD2SHAXNQ01 GS6SHEXML00 GS6NBEXRL00 ED5LHAXML11 GS6SHEXNT01 GD2SHAXNL00 GS2SHAXMS00 GS6NBEXRQ00 7GS6SHEXPL02 7GS2SHEXMS00 7GS2SHEXPL00 GS5SHAXNQ01 ED5LHAXMB10
GD2SHAXNT00 GD5NHAXML00 GS6NBEXRS01 GD5SHAXNS00 GD2SHAXNB00 GS6SHEXMS01 GS2SHEXMB00 7GS6SHEXPL03 GS5SHAXSA00 7GS2SHEXPL02 GS6SHEXNT04 GS6SHEXNT05 ED2LHAXMQ11 ED5LHAXMT11 GF6NFEXRB00 GD2NHAXMQ00 GS6NBEXRB01 GD5RHAXNQ00 GD5SHAXNL00 GS6SHEXNQ01 7GS2SHAXMS00 GS6SHEXNL00 GS6SHEXNB04 GS6SHEXNB03 GS6SHEXMB00
ED5LHAXML10 GD5RHAXNQ01 GS6SHEXNS05 GS5SHAXNB00 GS6SHEXNL02 GS6SHEXMB01 GS6SHEXNS00 GS5SHAXNQ00 GS6SHAXML00 GS5SHAXNT01
GD5RHAXNT00 GS2SHEXNT02 GD5SHAXNT01 GS2SHAXNB00 GS2SHEXNQ02
GS2SHEXNS02 GS2SHEXMQ00 7GS2SHEXPL04 GS5SHAXNL00 GS2SHKXNQ00 7GS6SHEXMS02 GS5SHAXNB01 GD5SHAXNB00 GD5SHAXNB01 GS2SHAXNQ00 7GS2SHEXPL01 7GS6SHEXPL01 ED5LHAXML12 ED5LHAXMQ10 GS2SHKXNQ02 GS6SHEXNQ00 GS6SHEXMT01 GD5NHAXMB00 GS2SHEXNQ00 GD5RHAXNT01
GD2SHAXNL01 GS6SHAXMB00 7GS6SHEXPQ02 GS2SHEXMT00 GS6SHAXMQ00
GS6NBEXRS00 GS2SHAXML00 GD5SHAXNQ01 GS6NBEXRL01 GS2SHEXNB00 7GS6SHEXPQ00 ED2LHAXMB00 7GS6SHEXPQ01 7GS2SHEXPQ04 GS5SHAXSQ00 GD2NHAXMT00 GD2SHAXMT00 ED2LHAXML11 GS5SHAXNS00 GS6SHEXNQ05 GS6SHEXNB00 GS6SHEXNQ02 GS6NBEXRB00 GF6NFEXRQ00 ED2LHAXMB10 GS2SHEXML00 GS2SHEXNL02 GD5SHAXNQ03 ED2LHAXMB11
Compare Lowest Prices
Study how to check and replace a replacement part for your appliance. See more product descriptions, item conditions, shipping options, exchange, return and customer satisfaction policy, and other useful details. There are a number of sellers offering this new part on the market. Please check the prices below.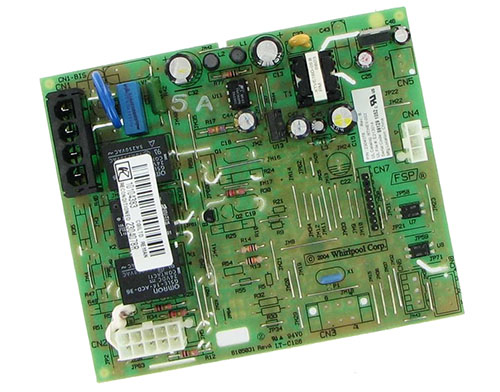 ==> Click Here to Compare Prices on eBay! <==
Other Information
Furthermore the Whirlpool 2304095 Refrigerator Control Board, there are more home appliance parts offered on the market, covering Maytag Dishwasher Repair Parts, LG Inverter Fridge PCB Board Price, Jenn-Air Wall Oven Control Panel Replacement, and Electrolux Dryer Control Board Replacement. For other big home appliance brands, such as KitchenAid, you can search for its products, parts, accessories, and services on the Internet.
Other Appliance Parts:
Do you need help? Besides the Whirlpool 2304095 Refrigerator Control Board, such as ps2364946 refrigerator main control board, GE refrigerator main control board 200d2260g008, and Samsung refrigerator main control board da41 00669c, if you can not find the right part for your appliance model or have any message, please do not hesitate to contact us at any time. We will search for the part and get back to you soon. Good Luck!