Compare Best Prices Whirlpool 2000789 Refrigerator Air Damper Control Board Replacement Assembly Parts. Fits AH372136 2004005 2000789 829022 PS372136 EA372136 4388656 2003578 assembly parts and more. Buy Now.
Whirlpool 2000789 Refrigerator Air Damper Control Board
Part Number: Whirlpool 2000789
Replacement Part Number: 4388656 2003578 AH372136 829022 EA372136 2004005 2000789 PS372136
Compatible Brands: KitchenAid Whirlpool Roper Inglis Kenmore
Product Type: Fridge Replacement Parts, Refrigerator Air Damper Control Board Assembly or repair services
Product Price: Read more item details and Check the Latest Price Below.
==> Click Here to Check Best Prices on eBay! <==
Fits Models:
This Whirlpool 2000789 Refrigerator Air Damper Control Board fits the following KitchenAid Whirlpool Roper Inglis Kenmore models. Hit Ctrl-F to find your specific model as indicated.
KSSS48QDX00 KSSP36QFW05 KSSS42QDW05 KSSS48QHX00 KSSC42MFS05 KSSP42QFS05 KSSS42MDX00 KSSS36MDX04 KSSS42MDX02 KSSS42QHW00 KSSS48MDX04 KSSC48MFS05 KSSS36MDX05 KSSS36QDX05 KSSS48DAW00 KSSS48MDX02 KSSP48QFS05 KSSP48QHW00 KSSS42DBX00 KSSS42MDX04 KSSS42QDW00 KSSS48DBW00 KSSS48MDX05 KSSP48QHS00 KSSS42DAW03 KSSS42DBW00 KSSS48MHX00 KSSS48QDX02 KSSS48DAX01 KSSS48MAX03 KSSS48MBX01 KSSS48QDX03 KSSS48QHW00 KSSP42QHB00 KSSP48QFB05 KSSP42QHW00 KSSP48MFS05 KSSS36DAW00 KSSS36QDX03 KSSS42DAW00 KSSS42MAX03 KSSS42QDW02 KSSS42MHX00 KSSS42QDX00 KSSS42QDX02 KSSS48DAW01
KSSS48MBX00 KSSS48MDX00 KSSS48QDX04 KSSC36MHS00 KSSS36MDX00 KSSS36DAX05 KSSS36DBW00 KSSS42MAX01 KSSS42MDX03 KSSS42QDW04 KSSS42DAW01 KSSS42QHB00 KSSS48DAW03 KSSS48DBX00 KSSS48QDW03 KSSP36MFB05 KSSP36MFT05 KSSP36MFW05 KSSP36QGT00 KSSP36QHB00 KSSP36QHS00 KSSP36QHT00 KSSP36QHW00 KSSP42MFS05 KSSP42MFW05 KSSP42QHT00 KSSC36MFS05 KSSC42MHS00 KSSP36MFS05 KSSP36QFS05 KSSP42MFB05 KSSP42QFB05 KSSP42QFW05 KSSP48QFW05 KSSS36DAW05 KSSS36DBW01 KSSS36MDX02 KSSS36QDW02 KSSS36QDX00 KSSS36QDX04 KSSS42QDX05 KSSS48QDX05 KSSS48QDW00 KSSS48QDW02 KSSC48MHS00 KSSS42QHX00 KSSS42MDX05 KSSS42QDX04 KSSS48QDW04 KSSS48QDW05 KSSP36QFB05 KSSP42QHS00 KSSS36QDW00 KSSS42MBX01
Compare Best Prices
See more product details, item conditions, shipping & handling options, parts warranty, and other useful details. Many sellers promote this new part on the market. You are able to see the prices below.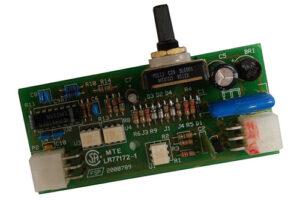 ==> Click Here to Check the Lowest Prices on eBay! <==
More Home Appliance Information
In the market online, many sellers offer a wide range of home appliance replacement parts, like Oven Heating Element, Whirlpool Refrigerator Pcb Board Price, Oven Range Burner Grate, and Washing Machine Motor Control Board, also covering the Whirlpool 2000789 Refrigerator Air Damper Control Board assembly replacement parts.
For more top home appliance brands, for instance, Hotpoint, you can find its products, parts, accessories, and services on the store online.
Other Replacement Parts:
Don't give up! Please do not hesitate to write your message in the comment section if you can not find the compatible part for your model. We will check the part and respond to you ASAP. Thank you and all the best!