Compare Low Prices WH13X10026 GE Washer Water Inlet Valve Replacement Assembly Parts. Suitable for HLSR1090J8WW, S2100G0WW, S2100G2WW, S2100G3WW, S2100G5WW, S2100G6WW, S2100G7WW, S2100G8WW appliance parts and more. Fast Shipping.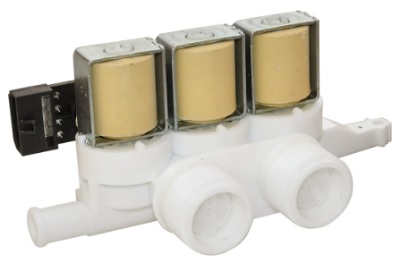 WH13X10026 GE Washer Water Inlet Valve
Part No: WH13X10026
Replaces Parts: 1264510, AP3995044, PS1482390, EAP1482390
Fits Brands: GE, General Electric, Hotpoint
Product Type: Washing Machine Replacement Parts, GE Washer Water Inlet Valve, Hotpoint Washer Water Inlet Valve, GE Washer Parts, Hotpoint Washer Replacement Parts
Price: View more item descriptions and Get the Lowest Price Below.
Fits Models:
Check the correct item. This WH13X10026 GE Washer Water Inlet Valve can be used for the following GE and Hotpoint models. Hit Ctrl-F to search your specific model as follows.
57731H7WW, 57731H8WW, 57731H9WW, GCSR2090H0WW, GCSR2090H2WW, GCSR2090H3WW, GCSR2090H5WW, GCSR2090H6WW, GCSR2090H7WW, GCSR2090H8WW, GCSR2090H9WW, GFSR3110H0WW, GFSR3110H1WW, GFSR3110H2WW, GFSR3110H3WW, GFSR3110H4WW, GFSR3110H5WW, GFSR3110H6WW, GHDSR209H0WW, GHDSR209H2WW, GHDSR209H3WW, GHDSR209H5WW, GHDSR209H6WW, GHDSR209H7WW, GHDSR209H8WW, GHDSR209H9WW, GJSR2080H0WW, GJSR2080H2WW, GJSR2080H3WW, GJSR2080H5WW, GJSR2080H6WW, GJSR2080H7WW, GJSR2080H8WW, GJSR2080H9WW, GVSR1060H7WW, GVSR1060H9WW, GVSR1080H8WW, HLSR1090J5WW, HLSR1090J6WW, HLSR1090J7WW, HLSR1090J8WW, S2100G0WW, S2100G2WW, S2100G3WW, S2100G5WW, S2100G6WW, S2100G7WW, S2100G8WW, S2100G9WW, VBSR3100G0WW, VBSR3100G1WW, VBSR3100G2WW, VBSR3100G3WW, VBSR3100G4WW, VBSR3100G5WW, VLSR1090G0WW, VLSR1090G2WW, VLSR1090G3WW, VLSR1090G5WW, VLSR1090G6WW, VLSR1090G7WW, VLSR1090G8WW, VVSR1030H2WO, VVSR1030H3WO, VVSR1030H5WO, VVSR1030H6WO, VVSR1030H7WO, VVSR1030H8WO, VWSR4160G0WW, VWSR4160G1WW, VWSR4160G2WW, VWSR4160G3WW, VWSR4160G4WW, VWSR4160G5WW, WBB2090G0WW, WBB2090G2WW, WBB2090G3WW, WBB2090G5WW, WBB2090G6WW, WBB2090G7WW, WBB2090G8WW, WBB2090G9WW, WCCB1030H2WC, WCCB1030H3WC, WCCB1030H5WC, WCCB1030H6WC, WCCB1030J0WC, WCCB1030J1WC, WCCB1030J2WC, WCCD2050H2WC, WCCD2050H3WC, WCCD2050H4WC, WCCD2050H5WC, WCCD2050H6WC, WCCD2050J1WC, WCCN2050F0WC, WCRD2050H2WC, WCRD2050H3WC, WCRD2050H4WC, WCRD2050H5WC, WCRD2050H6WC, WCRD2050J0WC, WCRD2050J1WC, WCSR2090G0CC, WCSR2090G0WW, WCSR2090G1CC, WCSR2090G1WW, WCSR2090G2CC, WCSR2090G2WW, WCSR2090G3CC, WCSR2090G3WW, WCSR2090G4CC, WCSR2090G4WW, WCSR2090G5CC, WCSR2090G5WW, WCSR2090G6CC, WCSR2090G6WW, WCSR2090G7CC, WCSR2090G7WW, WCSR2090G8CC, WCSR2090G8WW, WCSR2090G9CC, WCSR2090G9WW, WDRR2500K0WW, WDRR2500K1WW, WDRR2500K2WW, WDRR2500K3WW, WDRR2500K4WW, WDSR2080G0CC, WDSR2080G0WW, WDSR2080G2CC, WDSR2080G2WW, WDSR2080G3CC, WDSR2080G3WW, WDSR2080G5CC, WDSR2080G5WW, WDSR2080G6CC, WDSR2080G6WW, WDSR2120J3WW, WDSR2120J5WW, WDSR2120J6WW, WDSR2120J7WW, WDSR2120J8WW, WDSR2120J9WW, WHDSR109J5WW, WHDSR109J6WW, WHDSR109J7WW, WHDSR109J8WW, WHDSR109J9WW, WHDSR209G0WW, WHDSR209G2WW, WHDSR209G3WW, WHDSR209G8WW, WHDSR209G9WW, WHDSR315DDWW, WLDSR416F3WC, WLSR2000G0WW, WLSR2000G2WW, WLSR2000G3WW, WLSR2000G5WW, WLSR2000G6WW, WLSR2010K3WW, WLSR2010K4WW, WLSR2200J3WW, WLSR2200J5WW, WLSR2200J6WW, WLSR2200J7WW, WLSR2200J8WW, WLSR2200J9WW, WMCD2050H2WC, WMCD2050H3WC, WMCD2050H4WC, WMCD2050H5WC, WMCD2050H6WC, WMCD2050J0WC, WMCD2050J1WC, WMCD2050J2WC, WMCN2050F0WC, WNCK2050H0WC, WNCK2050H1WC, WNCK2050H2WC, WVSR1060G0WW, WVSR1060G2WW, WVSR1060G3WW, WVSR1060G5WW, WVSR1060G6WW, WVSR1060G7WW, WVSR1060G8WW, WVSR1060G9WW, WVSR1080G8WW, and more.
WH13X10026 GE Washer Water Inlet Valve on the Online Market
Below are list of some popular WH13X10026 GE Washer Water Inlet Valve parts and related home appliance parts on eBay marketplace. Check the replacement part that fits with your appliance model number, view more description, and get the best deal from link below.
GE Clothes Water Inlet Valve WH13X10026
WH13X10026 1264510 Top Load Clothes Washer Triple Water Inlet Valve
GE WASHER WATER VALVE OEM P/N WH13X10026 33090008 175D4638P004
WH13X10026 Water Inlet Valve washing machine ERP
OEM General Electric Clothes Washer Inlet Valve WH13X10026
GE Washer Triple Water Inlet Valve WH13X10026 175D4638P004 33090008 ASMN
WH13X25296 Washer Water Valve for GE WH13X26534, AP6891106, WH13X25297
WH13X10026 Laundry Washer Triple Water Valve
PP-WH13X10026 For GE, Profile, General Washer Water Inlet Valve Part
PP-WH13X10026 For Hotpoint Washer Water Inlet Valve Part
GE GE WH13X10026 Triple Water Valve for Washer
WH13X10026 GE WASHING MACHINE TRIPLE WATER VALVE
For Hotpoint Washer Water Inlet Valve Part # NP4405993PAZ660
For GE Washer Water Inlet Valve Part # NP4405993PAZ660
WH13X10026 GE Hotpoint Washer Inlet Valve free shipping
and more.
Compare Lowest Prices – WH13X10026 GE Washer Water Inlet Valve
Check the Best Deals! Find out more product details, customer reviews, item conditions (new, used, or refurbished), delivery options, returns and refund policy, and payment available options. There are a number of sellers offering this used part at the store online. Please compare the lowest prices below.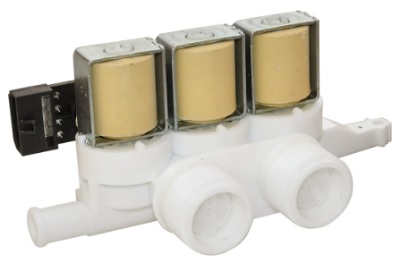 ==> Click Here to Check the Latest Prices on eBay Today! <==
More Appliance Part Information
As well as the WH13X10026 GE Washer Water Inlet Valve, there are a number of home appliance parts promoted on the market, such as Maytag Washer Transmission Troubleshooting, LG Oven Control Board, Kenmore Elite Washing Machine Control Board, and Refrigerator Ice Bucket.
For more leading home appliance brands, e.g. Hotpoint, you can view its products, and services on the store online.
Other Appliance Parts:
Do you need help? If you need any help with finding the correct part for your appliance model or electronic control board repair service or have any message, please do not hesitate to contact us at any time. We will search for the part and give some advice to you soon. Thank you and all the best!