Check Best Price GENUINE Whirlpool Refrigerator Compressor Kit W10276644. Fits W10155907 PS2367368 W10184497 EAP2367368 AP4451632 W10168473 1550200 side-by-side build-in bottom-mount refrigerator models and more. Order Here.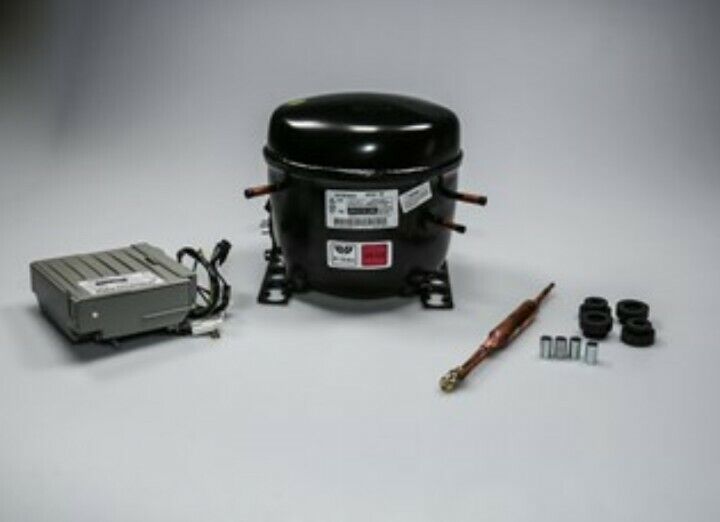 Whirlpool Refrigerator Compressor Kit W10276644
Item: NEW OEM Genuine Whirpool Refrigerator Compressor Kit W10276644
Part Number: W10276644
Replacement Part Number: EAP2367368 W10168473 W10184497 W10155907 1550200 PS2367368 AP4451632
Compatible Brands: Ikea Kenmore Whirlpool Maytag Jenn-Air KitchenAid
Product Type: Replacement Parts
Item Location: Burlington, Ontario, Canada
Ship To: Canada, United States
Return Policy: Seller does not accept returns
Condition: New
Item Price: US $381.56
View more product details and Compare the Lowest Prices Below.
==> Click Here to Compare the Lowest Prices! <==
Fits Models:
This refrigerator compressor W10276644 can be used for the following Ikea, Kenmore, Whirlpool, Maytag, Jenn-Air, and KitchenAid models. Press Ctrl-F to find your appliance model as indicated.
WRF989SDAF01 JB36SSFXLA00 KBLO36FTX02 KSCS25INWH02 KSCS25FVMS01 JB36NXFXRW00 MFT2976AEW02 7MF2976AEM00 KSSC42QVS03 KSCS23FVWH02 GC5NHAXSY02 GC5NHAXST00 ID3CHEXWS01 JF42NXFXDE02 JCD2595WEK02 KSSS36QTX03 GC3NHAXST00 10651729410 KFIS29PBMS00 KSCK23FVBL01 KSCS23FTWH02 JFX2897DRP00 KRFF507EWH01 GC5SHEXNQ04 MFT2771XEB1 KFIS27CXWH1 GC5SHEXNQ01 KBLC36FTS08 KSCS23FVWH01 KSCS25INMS01 KBLO36FTX00 KSCS23FVMK02 KSSC36QTS06 KSCS25INMS02 JB36NXFXRE00 KBBR206EPA00 GC3NHAXVY01 JCD2595WEK00 GI7FVCXWA00 KSCS25FSMS02 KSCK25FVBL01 GC3NHAXSQ00 KSCS25FSMS00 KSCS25FSBT00 KSCS25MSMS01 KSBS25INBL02
KSCS23FSBL00 GC5SHAXVA01 KSCS25FSWH03 MFT2778EEZ01 59672382410 KFIV29PCMS03 KSCS25INBL02 KBLS36FTX00 KFXS25RYMS0 JB36NXFXLW02 JFX2897DRM02 KSCK23FVSS01 KBLS36FTX02 KSBS23INSS01 KSCS25INSS02 GC3SHAXVY00 KSSO36QTB04 GC3SHEXNB01 GC5NHAXVQ00 KFIL27CXMS1 KFIS27CXMS3 KSCS25FSSS03 KBBR306EPA00 GC5SHAXVB00 KBBR306ESS00 KSCS23INMS01 KSCS25FVBT00 GC3PHEXNB03 KSCS25FTBL00 GC5SHEXNQ02 KBBL206EPA00 JF36NXFXDE00 MFT2771XEW0 WRS331SDHW00 KSSS36QTW03 KSCS23INSS01 KFXL25RYMS2 GC5SHEXNQ00 WRF989SDAW02 KBRO36FTX03 KSBS23INBL01 GZ25FSRXYY1 WRF989SDAB03 GZ25FSRXYY0 WRS335FDDM00 KSCS25FVSS01 KSCS25FSWH01 KSCK25FVMS00 KBLO36FTX03 KSCS25FVBT02 KSCS25FVMK01
KBLO36FTX05 KBBL206ESS00 JB36NXFXRW05 KSSO36FTX03 GC5NHAXSY01 MFX2876DRE00 KSCK23FVWH02 JCD2395WES00 WRF989SDAM01 GC3SHAXVQ00 WRF989SDAB02 KSBS23INBT00 GC3SHEXNQ04 KFIS29PBMS01 WRX988SIBE01 MCD2358WEW01 KSCS25FTBT00 GC5NHAXSB01 GC3NHAXVQ01 GC3SHEXNT01 KSCS23INWH02 KSBS25INBL00 KSCS23FTWH00 WRF989SDAB01 KSCS23INBL01 KSSC36QTS07 GI7FVCXXB00 JCD2595WES02 GC3NHAXVY00 KSCS25INSS03 KFIS29BBWH00 MFT2776DEE00 JB36NXFXLW03 GC3SHEXNB02 KSCK23FVMS01 KSCS23FTMS01 KSCS23INMS02 GC5SHEXNS02 KSCS25FVMK03 GC5SHAXVS00 KSCS23INBL03 MFT2976AEM02 GC5NHAXVY00 KBRS36FTX00 KRFF707ESS00
GC3SHEXNQ03 KBLO36FTX06 GC5SHEXNS05 KSSO36FTX17 ID3CHEXVS00 GC5NHAXSB00 GC3SHEXNS00 GC3SHAXVA00 KSCS25FTWH00 WRF989SDAF03 KSCS23FSWH02 KSCS25FSMS03 KBFN402ESS01 KBBR206ESS00 JB36SSFXRA00 GZ25FDRXYY0 KFIV29PCMS01 GC5THEXNT02 KFXS25RYWH1 GC3SHAXVT00 WRF990SLAM01 KSCS23FVSS03 GC3SHAXVS00 JFX2597AEM0 GC5SHEXNS04 KSSS36QTB03 KSCS25INMS03 KBRO36FTX06 KSCS23FSBT01 MFT2976AEM03 KFIS29BBWH02 KSCK23FVWH00 KSBS25IVWH01 KSCS25FSBT02 WRS331SDHM00 MFT2776DEH00 KSCK23FVMS00 KSCS25FVBL02 MFT2771WEW1 KSCS25FSWH00 WRF989SDAE02 MFT2976AEW01 KSCS25MVMS00 GC3NHAXVA01 MFT2771XEW1 GI7FVCXXB01 KBFN502EBS00 MFT2771WEB0 KBBL306EPA00 MFT2976AEW03 WRF989SDAW00 GC3PHEXNT00
KSBS25INBT02 KSCS25FVWH01 KBLC36FTS02 WRS331FDDW01 KBLO36FTX04 GC5NHAXST03 59672389410 KSCS23FVSS01 KSCS25FTSS02 KSCS23FVWH00 GC5SHEXNB00 GC5SHAXVT02 JFX2597AEP0 KSCS25FVMS03 KSCS23FSBL01 KSSS36QTW04 KSSC42QTS17 GC3SHEXNS01 KSCS25FVBT01 KSCS23FSBL02 GC5NHAXVB00 KSCS25INWH01 KSCS23FTBT02 KSSS36FTX04 JB36SEFXRB00 WRS331FDDM00 KSCS25FSWH02 KFIS27CXMS1 MCD2358WEB01 WRS335SDHB00 KSCK25FVMS01 GI7FVCXWY00 GC5THEXNT01 MFT2771WEW0 KSCS25MVMK00 KSCS25FSBL01 JB36NXFXRW03 GC5NHAXSQ01 GC5THEXNS03 KSCS25INBT03 KFXS25RYMS2 MFT2771WEB1 MFT2776DEM01 7MF2976AEM03 10646023801 GC5SHAXVB01 MFT2976AEW00 MFT2976AEW02 KSBS25INBT00 KSCS25MTMK01 GC5SHEXNT01 GC3SHEXNS04
MFT2771WEM0 MFT2778EEZ00 GC3SHEXNB00 WRS335FDDW01 GC5SHEXNB04 GC5SHEXNB01 MFT2776DEH02 KFXS25RYMS1 KSCS23FSWH03 KRFF507EWH00 KSCS25INBT01 WRF757SDEE00 KSCS25FTBL02 KSBS25INWH01 KFXL25RYMS2 KSCS23FVMS02 KSSC36QTS03 KSCS23FSMS03 KSCS23FVMK00 GC5THEXNS01 JB36PPFXLB00 KSBS25INSS02 KBFN506EBS00 GI7FVCXWQ03 KSCS25INBT00 ID3CHEXWQ00 KSCS25FVMK02 KSBS23INWH00 KSCK25FVBL03 GI7FVCXWY02 GC5SHEXNT02 KBFN406EPA00 KSCS23FVMK03 GC3SHAXVA01 KSSC42QVS04 GC5NHAXST02 KBLC36FTS03 10646033801 KSBS25INWH02 KFIS29BBBL01 GI7FVCXXY03 KSCS25FVBL03 KSBP23INSS01 KSBS23INBL00 KFIS27CXWH2 GI7FVCXWY01 59672389412 7MF2976AEM02 WRX988SIBM00 JCD2395WES00 10646032800 WRF989SDAW03 JB36SEFXLB00 WRF989SDAH00 KBRO36FTX00 GC3NHAXVS01 KFIS27CXMS2
KSSS36QTX04 GC3SHEXNT04 10646023800 KSCS25INWH03 GI7FVCXXQ01 GC3SHAXVT01 GC3SHEXNT03 WRS335SDHW00 KBLO36FTX07 MCD2358WEM01 MFT2778EEZ00 KSCS23FVBL01 GI7FVCXWQ01 KSSC42QVS05 MFT2771WEM1 KSCS25INBT02 WRF989SDAM03 KSSO36FTX18 KBBR306EPA00 10646033800 KSCS25FVMK00 KSCS25FTWH02 KSCS23FVMS03 GC5THEXNQ00 KSBS25IVBL00 KSCS23FTMS02 WRS331FDDB00 WRS331FDDB02 KSSO36FTX04 10646032801 KBLC36FTS06 KSCS23FVBL02 KSCS23FTBL02 MFT2771XEB0 JB36NXFXLW00 KSCS23FTBL01 JB36SSFXLA02 GI7FVCXWY05 KFXS25RYWH0 KSCS23FSBT00 JCD2595WES01 JB36NXFXLW01 KBBR206ESS00 WRF989SDAF02 JFX2897DRP02 WRF990SLAW00 KSCS25FSBT03 KFXS25RYBL2 KSBS23INWH01 KBBL306EPA00 KSBS25INWH00 WRX988SIBM01
GC3PHEXNS01 KSBS25IVBL01 KSSC36FTS04 KSSC36QTS08 10646029801 GC5THEXNB02 KSCS23FSBT02 GC5SHAXVA02 GC3PHEXNQ03 KSSO36QTX04 KSCS23INWH01 JB36SSFXRA02 KSCS25FSBL02 JCD2591WES00 GC5SHEXNB05 WRF997SDDM00 GC3NHAXVS00 KSCS23FVMS00 MFT2776DEE02 JB36NXFXRW01 MFT2976AEM01 GC5NHAXVS01 KSCS23FSSS02 KSCS23FSWH01 KFIS27CXBL0 KFIS27CXBL1 KFIS29PBMS02 KFIL27CXMS0 GC3PHEXNS02 WRS331FDDW00 GC5THEXNS02 KFIV29PCMS01 WRF757SDEH00 KSCS23FVSS00 JB36NXFXLW05 MFT2976AEB00 GC5SHEXNT00 KSCS25FTBT02 KSCS25FVSS00 GI7FVCXXY00 GI7FVCXXQ00 WRF989SDAF00 KSCK25FVBL00 KSSO36FTX15 MFT2776DEM02 JCD2595WEP00 MFT2976AEB02 KSCS25FTBT01 KFIL27CXMS4 MFT2776DEM00 GC5THEXNB00 KSCS25FSSS01 KFXS25RYWH2 KSCK25FVSS01 WRF990SLAM02 GI7FVCXWB01 MFT2771WEM2
KFIS27CXMS4 GC3NHAXSY00 MFX2876DRE02 KSSS36FTX03 WRF990SLAM00 KSCS25FSBT01 GC3SHEXNS03 JF42NXFXDE00 KSBS25INWH03 KBLC36FTS00 KSCS25FTMK00 WRF991BOOM00 MFT2771XEM0 KSSC36QTS04 10646039801 KBRO36FTX02 KSCS25MTMK00 GC3SHAXVS01 GC5SHAXVQ02 GC3SHAXVB00 GC5THEXNT00 KSCS23FTBT00 JCD2595WEP01 MFT2771XEM1 GC5SHEXNS00 KBLC36FTS07 KSCS23INBT03 GC5THEXNT03 JB36CXFXRB00 MFX2876DRM02 GC3PHEXNB01 MFT2976AEB01 KSCS23FVMS01 JFX2897DRM00 MFX2876DRE02 GC5NHAXVQ01 JCD2395WES02 GC5NHAXSY03 WRF989SDAH02 KSCS23FSBT03 KSBS25IVWH00 KFIS29BBMS01 WRS331FDDB01 KSCS25FTBL01 KSCS23FTMS00 GC5NHAXVB01 WRS335SDHM00 KSBS25INBT01 KBBL206EPA00 KBRO36FTX04 WRS335FDDB01 WRF989SDAE01 GI7FVCXWY03 KSCS25INMS00 KBFN406ESS00
WRF991BOOM01 IRS335SDHM00 KFIS29BBMS00 KBFN406EPA00 GC5SHEXNS03 10651723410 KSSS36QTB04 KSCS25FVWH03 KBLC36FTS04 KFIL27CXMS2 GC5SHAXVY02 KSCS25FVBT03 GC3PHEXNB00 GI7FVCXXA00 KBFN402ESS00 GC3SHEXNB04 JB36NXFXLE00 GC5SHAXVT01 KSCK25FVSS03 KFXL25RYMS0 JCD2595WEK01 GC3PHEXNQ00 JB36NXFXRW04 KBLO36FTX08 KFIS29BBBL02 WRS335FDDM01 MFX2876DRM01 59672383410 KFIL27CXMS3 KSCS23FTBL00 KSCS23INSS02 10646039800 KSSC42QVS02 KSCK25FVSS00 KSCS23FSMS00 KBBL306ESS00 KSCS23FTSS00 WRS331FDDM01 KSCS25INBL01 KSCS23FTBT01 GC5THEXNQ03 GC3PHEXNS03 KSBS25INBL01 KSCS23FTSS01 KSCS23INBT01 JB36NXFXLW04 KFIL27CXMP0 KSCK23FVSS02 KFIV29PCMS00 GC5SHEXNQ03 KSCS25FTMK01 KSBS25IVSS01 WRF989SDAE00 WRF989SDAM02 GC3PHEXNQ02 WRS331SDHB00 WRX988SIBW01
ID3CHEXVQ00 WRS335FDDW00 JCD2595WES00 KSCS25FTMK02 KSCS23INWH00 KSCK23FVBL02 59672389411 GC5SHAXVQ00 GC3SHEXNQ00 KSCS23FTWH01 KSSO36QTX03 KSBS25INBT03 GC5SHEXNT04 WRS335FDDB02 KSCK25FVMS03 7MF2976AEM01 KSCK23FVSS00 KSCS25MTMS00 GC5SHEXNT03 KFIS29BBBL00 GC3SHEXNS02 JFX2897DRP01 JB36SSFXLA01 MFT2976AEM00 GC5NHAXSB02 GI7FVCXWA03 JB36CXFXLB00 JB36NXFXRW02 JB36PPFXRB00 WRF989SDAM00 MFX2876DRH01 KSCS23FSMS01 GC5SHAXVY00 KFIS29BBMS03 KSCS23FVBL00 10646022800 GC5THEXNQ02 GC3PHEXNB02 KSBP25IVSS00 GC3NHAXVB00 MFT2776DEE00 KSCS23FVSS02 KSCS23FSBL03 KSCS25FVSS02 KRFF507EBL00 KSCS23INMS03 KSCS25FVSS03 59672383411 KSCS23FVBL03 GC5THEXNB01 KSCK23FVWH01 GC5SHAXVT00 GC3NHAXSB00 GC5SHEXNS01 KSCS25FVWH02
KBRO36FTX07 KSCS23INMS00 KBLC36FTS02 KSCS25INBL03 GC3NHAXVQ00 GC5SHEXNB03 KSCS23FSMS02 MFX2876DRM00 WRF989SDAH03 KBRO36FTX08 KSCS25FSBL00 KBFN402EPA00 KRFF507ESS00 WRF989SDAH01 WRF989SDAW01 JCD2595WEP02 59672382411 GC3SHEXNQ01 10651724410 WRX988SIBH01 MFT2976AEB03 KSCS23INSS03 MFX2876DRE01 KSCS23FTSS02 KSCS25FTWH01 KSCS25FVBL01 KBLC36FTS05 GC5NHAXVS00 KRFF707ESS01 WRF757SDEM00 GC5NHAXSQ03 KFXS25RYBL0 GI7FVCXXA01 KSCK23FVBL00 GC5NHAXSY00 KBFN402EPA00 GC3SHAXVQ01 JFX2897DRM01 GC3PHEXNT02 KSCS23FVWH03 KBRO36FTX05 10646029800 GC3SHEXNT00 GC3SHEXNQ02 KSCS23FSWH00 KFIS27CXWH0 KSCK25FVWH00 GC5SHAXVA00 KRFF507ESS00 KSCS25FVMS00 GC5NHAXSQ00
KSCS25FSBL03 KSBS23INSS00 KSBP23INSS00 KFIV29PCMS02 KRFF507EBL01 GC5THEXNS00 KSCK25FVWH01 GI7FVCXWA01 GC3PHEXNT03 KSCS23INBL00 10651722410 JB36PPFXRB00 KFIS27CXBL2 KFIS27CXMS0 MFX2876DRH00 KSCS23FSSS03 GC5NHAXVY01 KSCS23INBL02 GI7FVCXWQ00 KSBS25INSS01 KBRS36FTX02 KSCS23INBT02 JF42NXFXDW05 GC5SHAXVS02 KSCS25FSSS02 KSSO36QTB03 KSBP25IVSS01 JF42NXFXDE01 KSCS25MSMS00 GC3NHAXVB01 GC3PHEXNQ01 GC3PHEXNT01 KSCK23FVMS02 WRF989SDAE03 KSSC36QTS05 KSCK25FVWH03 GC5THEXNQ01 GC5SHEXNQ05 KSCS25MTMS01 WRS335FDDB00 KSCS25FTMS00 KFIS29BBMS02 KBFN402EPA01 GC3SHEXNB03 GI7FVCXXY01 WRF989SDAB00 GC3SHAXVY01 WRX988SIBW00 GI7FVCXWB03 KFXS25RYBL1 WRF990SLAM03 JB36NXFXLW04
GC3NHAXVA00 MFT2771WEM3 GC5THEXNB03 GC5NHAXSB03 KSBS25INBL03 KSCS25FVBL00 KFXL25RYMS1 JCD2395WES01 GC3PHEXNS00 GC5SHAXVQ01 KSBS25IVSS00 10646022801 GI7FVCXWB00 KSCS25FVWH00 KFIS29BBWH01 GC5SHAXVS01 KSBS23INBT01 KSBS25INSS03 JB36SSFXRA01 KSCS23INWH03 KSCS25FVMS02 JB36CXFXRB00 GC5NHAXSQ02 GC5SHEXNB02 GC5NHAXST01 WRF990SLAB00 GC5SHAXVB02 WRX988SIBB01 GC3SHEXNT02 GC5SHAXVY01 GC3SHAXVB01 KSCS23FVMK01
Compare Best Prices
Check the Best Deals! Get more W10276644 product details, item conditions (new brand, used, or refurbished), delivery information, parts warranty, and other important details. There are a number of sellers offering this new part online. You can check the prices below.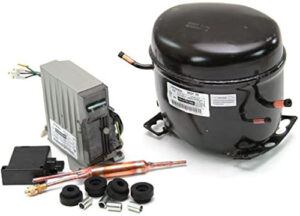 ==> Click Here to Compare the Latest Prices TODAY! <==
More Home Appliance Information
In addition to the Whirlpool Refrigerator Compressor Kit W10276644, there are many appliance replacement parts promoted on the market, for instance, Kitchenaid Refrigerator Electronic Control Board, Whirlpool Side-By-Side Refrigerator Control Panel, Amana Oven Control Board Replacement, Oven Control Board Replacement, and GE Oven Control Board Problems parts.
For more famous appliance brands, e.g. Amana, you are able to find its products, accessories, and services on the Internet.
More Replacement Parts:
Do you need help? If you have any problem with looking at the correct part for your appliance model, please write a note in the comment box down below. We will find the part and respond to you ASAP. Repair It Now!