Low Price GENUINE W10861425 Whirlpool Refrigerator Circuit Board part. For W10860020 W10502234 W10624336 W10639001 PS11765237 W10486034 W10639753 EAP11765237 4459457 W10624334 W10499491 AP6030429 W10559669 parts and more. Buy Here.
GENUINE Whirlpool W10861425 Refrigerator Electronic Control Board
Part Number: W10861425
Replacement Part Number: W10639753 W10860020 W10502234 PS11765237 W10624336 W10559669 AP6030429 W10499491 EAP11765237 W10486034 W10624334 4459457 W10639001
Fits Brands: Whirlpool
Item Type: Fridge Circuit Board Assembly Parts, Black Refrigerator Main Control Board and User Interface Control Board Kit
Product Price: Read more details and Compare the Lowest Prices Below.
==> Click Here to Compare the Latest Prices on eBay TODAY! <==
Fits Refrigerator Models:
The W10861425 Whirlpool Fridge Parts Circuit Board is suitable for the following models. Press Ctrl-F to check your appliance model as follows.
WRF990SLAM00 WRF990SLAB00 WRF989SDAE00 WRF990SLAW00 WRF989SDAF00 WRF989SDAH00 WRF989SDAB00 WRF989SDAM00 WRF989SDAW00
Compare Best Prices
Learn more product description, terms and conditions, shipping & handling options, parts warranty, and other information. Many sellers promote this part at the store online. Please compare the lowest prices below.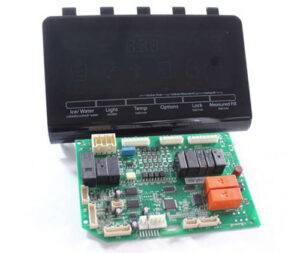 ==> Click Here to Compare Prices on eBay TODAY! <==
More Information
In the stores online, there are many sellers promoting a variety of home appliance replacement parts, covering Washer Control Board, Samsung Refrigerator PCB Board Repair, GE Refrigerator Ice Maker Parts, and Kenmore Elite Refrigerator Electronic Control Board, also including the Whirlpool Refrigerator Circuit Board W10861425 replacement parts. For other famous home appliance brands, for example, Amana, you can view its products, and services on the store online.
Top Whirlpool Refrigerator Electronic Board Parts:
Need urgent help now? If you need any help with finding the right part for your appliance model, please notify us by writing your content in the comment box below. We will search for the part and get back to you very soon. Repair It Now!