Low Price W10846093 Whirlpool Dishwasher Circulation Pump Motor Replacement Parts. Fits WDF320PADB1 66515112K216 WDF520PADW2 WDF320PADD1 66514319N412 66514423N510 66515114K216 WDP350PAAW6 66514313N412 WDF520PADM5 replacement parts and more. Fast Delivery!
W10846093 Whirlpool Dishwasher Circulation Pump Motor
Part Number: W10846093
Replaces Part No: EAP11728093 PS11728093 4383614 W10610147 AP5988881
Compatible Brands: Whirlpool, Amana, Kenmore, Ikea
Item Type: Dishwasher Replacement Parts, Whirlpool Dishwasher Circulation Pump Motor, Amana Dishwasher Circulation Pump Motor, Kenmore Dishwasher Circulation Pump Motor, Ikea Dishwasher Circulation Pump
Item Price: See more item details and Compare Prices Below.
Fits Models:
Find the correct appliance replace item. This W10846093 Whirlpool Dishwasher Circulation Pump Motor fits the following models. Press Ctrl-F to find your appliance model shown below.
WDF520PADB3 WDF111PABW4 ADB1300AFW0 WDF320PADT2 WDF320PADB1 WDF320PADB2 66514422N510 IUD7070DS1 WDF520PADM3 66514312N412 IUD3100BW4 WDF520PADM2 ADB1100AWW5 WDP350PAAB6 WDF110PABT4 WDF320PADS1 WDF520PADB2 ADB1300AFB0 IUD3100BW5 WDF110PABB4 IUD7070DS2 66514313N412 WDF110PABS4 66515113K216 WDF320PADW2 WDF320PADD2 WDF320PADD1 WDF320PADT1
ADB1100AWS5 ADB1100AWB5 WDF520PADB5 66515114K216 ADB1300AFS0 WDP350PAAB5 WDF520PADW2 WDP350PAAW6 WDF520PADW5 WDF110PABW4 66514429N510 IDF320PAFW0 WDP350PAAW5 66514319N412 WDF520PADW3 66515119K216 66515112K216 WDF520PADM5 66514423N510 WDF111PABB4 WDF320PADS2 WDF320PADW1 and more.
Compare Lowest Prices
Learn more product details, item conditions (new, used, or refurbished), delivery information, exchange, returns and customer satisfaction policy, and payment methods. Many sellers offer this new part at the store online. Please check the prices below.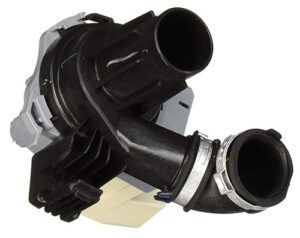 ==> Check Latest Price on eBay! <==
Other Home Appliance Information
On the Internet, many sellers sell a wide range of appliance parts, e.g. Dryer Heating Element, Whirlpool Washer Transmission Parts, Control Board for GE Range, and Kitchenaid Refrigerator Circuit Board Replacement, Bosch Dishwasher Circulation Pump, KitchenAid Dishwasher Circulation Pump, Frigidaire Dishwasher Circulation Pump, also including the W10846093 Whirlpool Dishwasher Circulation Pump Motor replacement parts.
For more top appliance brands, such as Frigidaire, you can see its products, accessories, and services on the Internet.
More Replacement Parts:
If you can not find the correct part for your new or used appliance model or main control board repair service or have any information, please notify us by writing your note in the comment box below. We will search for the part and give some advice to you very soon. Fix it and save your money now!