Check Best Deals W10462359 Whirlpool Dishwasher Track Replacement Parts. Suits for KDFE204EWH4 KDTM404ESS3 KDTE104DBL1 W10852728 PS12584376 W10915185 W10781301 W10914015 W10752595 W10311157 appliance parts and more. Order Now!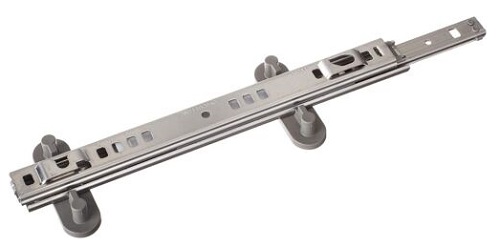 W10462359 Whirlpool Dishwasher Track
Part Number: W10462359
Replacement Part Number: W10311157 W10915185 W10781301 W10914015 W10752595 W11192640 W10462359 EAP12584376 AP6783992 4813885 W11048934 W10852728 PS12584376 W10811586
Fits Brands: Maytag Jenn-Air Whirlpool KitchenAid Kenmore
Item Type: Undercounter Dishwasher Upper Dishrack Track and Mount Assembly Replacement Parts
Item Price: Read more part descriptions and Compare Prices Below.
Fits Dishwasher Models:
The W10462359 Whirlpool Dishwasher Track – left side can be used for the following models. Press Ctrl-F to check your specific model as shown.
KDTM404EBS0 KDFE104DWH5 KDTE234GBL1 KDTE104ESS4 JDTSS244GP0 KUDE48FXWH0 KUDE70FXSS4 MDB8959SBB0 KDFE304DWH0 MDB8959SFH4 MDB8979SFZ0 KDFE304DSS0 BLB14DRANA1 JDB8500AWY1 JDB8500AWX1 KDTE304DPA0 KDTE204DBL1 MDB8959SBS0 KDTM384EBS1 66512833K310 KUDE60FXWH5 KDTE334GPS0 KDFE104HBL0 KDFE204EWH0 JDB9000CWB2 MDB8959SBW0 KDTM704ESS3 KDFE104DBL0 KDPE334GBS0 MDB8969SDH3 KDTE204EWH4 JDB8700AWS3 KDTE204DSS0 KDTM504EPA0 KDTM404EBL1 KUDE48FXBL6 KDTM704EBS1 KUDE70FXPA1 KDTE334DWH0 JDB9000CWP3 KDTE234GBS0 66512833K312 KUDE70FXSS6 KUDE48FXSS2 KDTE704DPA0 KDTM354DSS3 KUDE60FXBL0 KDTE204ESS4 MDB8969SDH1 KDFE204ESS4 KDTE404DBL0 KDFE304DBL2 66512793K311 KDTM704EBS3 KDTE104EBS3 KUDE50FBSS0
KUDE60FXSS5 66512833K311 KDTE404DSS1 KUDE60FXSS4 JDTSS247HS0 KUDE70FXPA5 JDB9800CWS2 KDTE104EBL4 KDTE334DSS1 KUDE70FXBL5 KUDE60HXSS4 KUDE48FXSS5 KDTM704EBS2 KUDE60FXWH2 66512782K313 KDTM404ESS3 KDTE254ESS2 KUDE60HXSS2 KDTE104EBL2 KDPE334GPS0 66512782K312 KDTE304DBL0 MDB8959SFH1 JDB8200AWS1 JDB8500AWY3 KDTE104EBL0 MDB8969SDE3 KDFE204EBL0 KDPM354GBS0 KUDE60FXBL3 JDTSS244GS0 MDB8959SFZ0 KDTE204EPA2 BLB14DRANA0 JDB9200CWX4 MDB8959SBB3 KDTM384ESS0 JDTSS246GL0 JDB8200AWP3 KUDE48FXWH6 KDTM354EBS3 66512783K311 MDB8959SFE4 KDTE254EBL1 JDB9000CWS2 KDTE254EWH1 JDB8700AWP2 KDTE234GBS1 KDPE234GPS0 KUDE60FXSS2 JDB8500AWX2 JDB9000CWB3 JDB9200CWX3 KDTE704DWH0 MDB8959SFZ4 KDTE554CSS3
KDFE104DWH3 JDB8200AWP1 KUDE60FXWH4 66512803K312 KUDE50CXSS6 KDTE104EBL1 KDTM404ESS1 KDTM384ESS3 KDFE104DWH1 66512782K310 KDFE204EWH4 KDTE704DBL0 KDFE104DBL3 66514719N710 KDFE204ESS3 JDB8200AWS4 KDTM804EBS0 KDPM354GPS0 66514712N710 MDB8959SFZ1 KDFE104HBS0 KDTE204EBL2 JDB9800CWP3 KDTM804EBS2 KDTM384ESS1 KDFE104DSS5 KDTE554CSS1 KDPE204GBS0 KUDE48FXSS6 KUDE60HXSS6 KDTE254ESS3 KDTE204EWH2 KUDE50CXSS0 JDB8700AWS1 KUDE60SXSS0 KDTM354DSS5 KDTE254EWH0 JDTSS244GL0 KDTE204ESS3 KUDE48FXWH5 KDTE204EWH0 KDTE304GPS1
66512783K312 JDB9000CWP2 JDB8200AWP0 KDTM404EBS1 KDTE204ESS1 JDTSS243GX0 KDTM404EBL2 MDB8959SFE2 KDTM354ESS2 KUDE50CXSS2 KDTE204EBL1 KDTE404DSS0 KUDE48FXSS1 MDB8959SFE0 KUDE48FXPA5 GLB14BBANA1 KDTE104ESS2 KDTM354EBS2 IDT930SAGX0 KDTE304DPA2 KUDE50CXSS8 KDTE704DSS1 KDTE204DSS0 KUDE48FXPA6 MDB8959SFZ3 KUDE50CXSS4 66514715N710 KDTM504EPA1 KDTE254EBL0 JDB8700AWP1 KDTE204EBL3 KDFE104DSS4 MDB8969SDM1 KDFE204EWH1 KDFE104HPS0 JDB8500AWF2 KUDE60HXSS1 KUDE60FXSS0 KDTM804ESS2 JDB9200CWY1 KDTE104EBL3 KDTE704DSS0 MDB8959SBB2 BLB14FRANA0 BLB14BRANA0 KDFE104DBL2 KDTE254EWH2 KDTE304GPS0 KDTE204DWH1
JDB9800CWX2 KDTE204EPA4 JDB9000CWB1 KDTE104EWH3 JDB9000CWS3 66512783K313 KUDE70FXBL6 KUDE60FXSS3 MDB8959SFH3 KDTM404EBS3 MDB8969SDM2 KDTM404ESS2 KDTE254EBL3 KDTE104DBL0 KDHE404DSS0 KDTE234GBL0 JDB9800CWP1 JDB9200CWP2 KDTE334DSS0 KUDE60SXSS2 KDTE204EPA3 JDB8200AWS3 JDB8700AWS0 GLB14BBANA0 KUDE48FXBL0 66512833K313 KUDE60FXBL2 KDTE554CSS4 KDTM354ESS0 66512789K313 KDTE204DWH0 KDFE104DWH0 KUDE50CXSS1 JDB9800CWS3 MDB8989SHK0 MDB8959SBS1 KUDE70FXWH5 KDTM354EBS1 JDB9200CWP1 66512789K312 KDTE104DWH0 JDB9800CWP2 66512782K311 KUDE48FXBL5 MDB8969SDM0 MDB8969SDE0 JDB9000CWS1 KUDE48FXSS0 KUDE48FXSP5
KUDE60FXBL4 KUDE60SXSS3 MDB8959SFE3 JDB8200AWP2 MDB8959SBW2 KDFE204EWH2 MDB8959SFH0 KDTM404EWH0 KDFE204EBL3 KDTE104DWH1 KDTM354DSS1 KDTE334GBS0 KUDE60SXSS1 KDTE304DSS1 KUDE48FXWH4 KDTE404DWH0 KDFE204EWH3 KUDE48FXBL2 KUDE50CXSS9 KDTE254EBL2 KDTM404EWH1 KDTE104DSS1 JDB8500AWY2 KDTE104ESS1 KDFE304DSS1 KDTE104EBS2 MDB8959SBS3 KDTE554CSS0 KDTE204EWH3 MDB8959SFZ2 KDTE234GWH0 KUDE60FXSS1 KDTE104EWH4 KUDE60FXWH3 KUDE70FXPA3 KUDE48FXBL4 MDB8959SBB1 KDTM384EBS3 KDTE234GWH1 66512793K310 KDTM354ESS3 KUDE60FXBL5 KDTE204EPA0 KDFE104DSS1 KDTM404EBS2 KUDE48FXWH1 KUDE70FXPA0
KDFE104DBL1 MDB8979SFZ2 KUDE48FXWH2 KUDE70FXPA2 KDTE504DSS0 66512789K310 66512793K314 KDTM354DSS0 JDB9200CWS3 KDFE204ESS2 KUDE70FXSS0 KUDE70FXWH6 BLB14DRANA2 MDB8969SDH0 KDTM384ESS2 KDHE704DSS0 66512789K311 JDB8700AWS2 KDFE104DSS3 KDFE104DBL5 JDB8500AWF1 JDB9200CWS1 KDPE204GPS0 MDB8969SDE2 KDTM704EBS0 KDFE204EBL1 KDTE204EPA1 KDTE204EBL0 KDTM354ESS1 KDTE204DSS1 KDTM404EWH2 KUDE70FXSS1 BLB14DRANA4 KDTE204ESS2 KDTM404ESS0 JDB9200CWX2 KDTE104DSS0 BLB14DRANA5 KDTM384EBS0 JDB8200AWS0 KUDE60FXWH1 KUDE48FXSS4 JDB9000CWP1 KDTE104EBS4 KUDE70FXSS2 KDFE204ESS1 JDTSS246GS0 MDB8989SHB0 KUDE60FXWH0 MDB8959SFH2 MDB8969SDM3 KDFE104DWH4 66512803K310 KDTE104EWH0 66512793K312 KUDE60FXBL1
KDTE104ESS3 66512793K313 JDTSS245GX0 KDTM404EBL3 KDFE204ESS0 JDB8500AWF3 KDTM704ESS2 KUDE48FXSP6 MDB8969SDH2 JDB8700AWS4 KDTM804EBS1 KDPE234GBS0 JDTSS246GM0 KDFE104DBL4 KDTE104EWH1 KDFE104HWH0 KDTM404EWH3 KUDE70FXSS5 66512803K311 MDB8979SFZ1 KDTE304DWH0 KDFE204EBL4 KDFE304DWH1 KDTE204DBL0 KDTE204ESS0 MDB8959SFE1 JDB8500AWX3 KUDE70FXPA6 KDTE334DBL0 JDB9200CWS2 KDTE254EWH3 KDTE204EWH1 JDB9800CWS1 KDFE104DSS0 KDFE304DBL0 KDTM804ESS0 KDTE104EBS1 KDTE254ESS1 KUDE48FXBL1 KDFE104HBS1 KUDE60FXPA0 KDFE104DSS2 KDTE104DBL1 JDB8200AWS2 JDB8700AWP0 KUDE60FXPA3 MDB8989SHW0 JDTSS244GM0 KDTE404DSP0 KDTE234GPS0 KDTM354DSS4 KDTM704ESS1 2214715N710 JDTSS246GP0 KDTM404EBL0
KDFE304DBL1 KDFE104DWH2 JDB9200CWY2 KUDE60FXPA2 KDTE304DSS0 MDB8959SBW1 66514713N710 KDFE204EBL2 KUDE70FXSS3 MDB8959SBS2 66512783K310 JDB8700AWP3 KUDE60FXPA1 KUDE60HXSS5 KDTM704ESS0 KDTE204EBL4 KDTE104ESS0 KDTM384EBS2 MDB8959SBW3 KDTE204GPS0 KDTM504EPA2 KDTE104EWH2 KUDE60HXSS0 MDB8989SHZ0 and more.
Compare Best Deals – W10462359 Whirlpool Dishwasher Track
Get the Best Deals! See more product descriptions, item conditions, delivery information, exchange, returns and refund policy, and other useful information. Many sellers promote this new or used part on the market. You can view the prices below.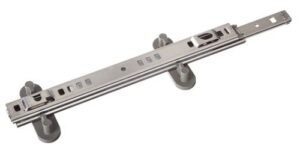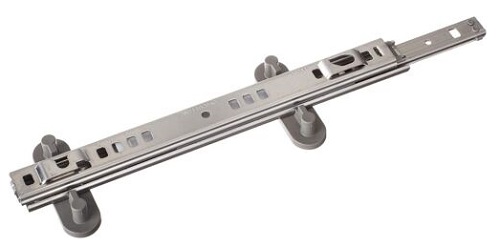 ==> Click Here to Compare Best Prices on eBay! <==
More Information
On the Internet, there are many sellers offering a wide range of appliance replacement parts, e.g. LG Range Control Panel, Dacor Oven Heating Element Replacement, Bosch Dishwasher Control Board, and Maytag Centennial Washing Machine Transmission, also covering the W10462359 Whirlpool Dishwasher Track replacement parts. For more main appliance brands, such as KitchenAid, you can search for its products, parts, and services on its website.
More Replacement Parts:
In addition to the W10462359 Whirlpool Dishwasher Track, please feel free to leave your content in the comment section if you have any problems with finding the right item for your appliance model. We will find the part and respond to you ASAP. Thank you and all the best!