Low Price WPW10443885 Washer Door Lock Latch Replacement Parts. Fits MHW6000AG1 MHW8150EC0 MHW5500FC0 CFWH4084GW0 WFW87HEDC0 MHW4200BW2 MHW4200BG2 WFW81HEDW0 MHW7000AW2 MHW4200BG1 MHW3505FW0 WFW80HEBW1 assembly parts and others. Buy Here.
WPW10443885 Washer Door Lock Latch
Part Number: WPW10443885
Replaces Parts: 3020352 W10443885 AP6021486 WPW10443885VP EAP11754810 PS11754810
Fits Brands: Whirlpool, Maytag
Product or Service Type: Clothes Washer Door Lock Latch Replacement Parts, Whirlpool Washer Door Lock Latch, Maytag Washer Door Lock Latch
Item Price: View more part information and Get the Best Price Below.
Fits Washing Machine Models:
This WPW10443885 Washer Door Lock Latch suits the following models. Use Ctrl-F to check your specific model shown below.
7MWFW87HEDC0 WFW9290FW0 7MWFW90HEFC1 MHW7000AG2 WFW90HEFC0 7MWFW75HEFW1 WFW85HEFW0 WFW90HEFC1 WFW85HEFW1 WFW92HEFBD0 MHW4000BW1 WFW75HEFW0 WFW86HEBW1 WFW80HEBW2 MHW5100DC0 MHW8150EW0 7MWFW90HEFW1 MHW5400DW0 MHW5500FC0 WFW88HEAC2 MHW3000BG1 MHW4200BG1 7MMHW7100DW0 WFW80HEBC1 MHW8200FW0 WFW8740DC1 WFW95HEDU0 WFW8740DW0 MHW5500FW1 WFW94HEAW2 MHW3500FW0 7MMHW5500FC1 7MWFW75HEFW0 MHW8100DC0 MHW4300DC0 MHW3500FW1 MHW4200BW2
MHW7100DC0 MHW3505FW1 MHW5500FC1 WFW92HEFU0 WFW9290FBD0 WFW7540FW0 MHW3000BW2 7MWFW72HEDW0 WFW81HEDW0 MHW4200BW1 WFW85HEFC0 7MWFW81HEDW0 WFW70HEBW2 WFW97HEDBD0 MHW6000AW1 MHW3000BG2 MHW3000BW1 WFW61HEBW0 7MMHW7100DC0 WFW9290FC0 NFW5700BW1 WFW97HEDU0 WFW8540FW0 7MMHW5500FW1 WFW8640BC1 MHW4100DW0 WFW87HEDC0 MHW6000AG1 MHW6000AG2 7MMHW5500FW0 7MWFW95HEDU0 MHW4200BG2
MHW5500FW0 MHW3505FW0 WFW90HEFW1 MHW5100DW0 WFW8740DC0 7MWFW90HEFW0 WFW97HEDC0 MHW4000BW2 WFW97HEDW0 WFW86HEBW2 MHW8150EC0 WFW88HEAW1 WFW88HEAC1 WFW7590FW0 WFW87HEDW1 WFW86HEBC1 MHW8100DW0 WFW86HEBC2 WFW61HEBW1 WFW92HEFW0 WFW88HEAW2 MHW8200FC0 WFW80HEBC2 WFW87HEDC1 WFW70HEBW1 7MMHW5500FC0 MHW7000AW2 WFW94HEAC2 WFW8640BW2 MHW4300DW0 WFW8740DW1
MHW3100DW0 WFW92HEFC0 WFW72HEDW0 WFW95HEDW0 MHW7100DW0 WFW90HEFW0 WFW8640BC2 WFW8540FW1 WFW8640BW1 MHW6000AW2 CFWH4084GW0 7MWFW97HDBD0 MHW5400DC0 WFW95HEDC0 NFW5800DW0 WFW85HEFC1 NFW5700BW0 WFW80HEBW1 7MWFW90HEFC0 WFW87HEDW0 and more.
Compare Lowest Prices – WPW10443885 Washer Door Lock Latch
Learn how to fix a replacement part for your home appliance. Read more product details, terms and conditions (new brand, pre-owned, or refurbished), delivery options, exchange, returns & money-back policy, and payment options. There are a number of sellers selling this used part online. Please view the best prices below.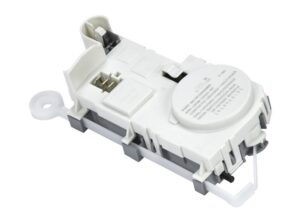 ==> Click Here to Check Best Prices TODAY! <==
Other Information
On the Internet, many sellers sell a number of home appliance replacement parts, for instance, Replacing Compressor In LG Refrigerator, Control Board for Kenmore Range, Electrolux Fridge Control Board, and Refrigerator Crisper Pan, also covering the WPW10443885 Washer Door Lock Latch assembly parts.
For other popular home appliance brands, e.g. Crosley, you are able to view its products, accessories, and services on the store online.
More Home Appliance Parts:
Don't wait! In addition to the WPW10443885 Washer Door Lock Latch replacement parts, if you can not find the right part for your new or used appliance model or control board repair service, please notify us by writing a message in the comment section below. We will search for the part and give some advice to you very soon. Have a Nice Day!