Check Best Price W10247710 Whirlpool Washer Suspension Damper Rod Kit Parts. Replaces WTW7800XL1 MVWB755YR0 WTW6800WL1 WTW8100BW0 MVWB755YQ0 WTW7800XL2 WTW7600XW1 MVWB750WQ0 WTW7800XW4 MVWB750WR1  repair parts and more. Order Here.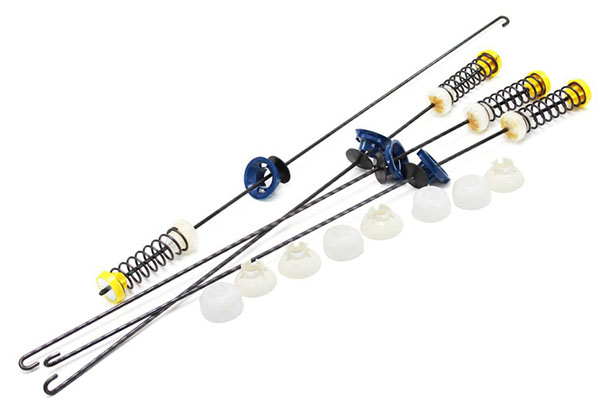 W10247710 Whirlpool Washer Suspension Damper Rod Kit
Part Number: W10247710
Replacement Part No: EAP2355518 W10256514 AP4411122 1549067 W10237427 W10277357 PS2355518
Compatible Brands: Whirlpool, Kenmore, Maytag
Product Type: Clothes Washing Machine Replacement Parts, Whirlpool Washer Suspension Rod Kit, Kenmore Washer Suspension Damper Kit, Maytag Washing Machine Suspension Damper Rod Assembly Parts
Product Price: View more details and Check the Price Below.
==> Click Here to Check the Lowest Prices on eBay TODAY! <==
Fits Washer Types:
This part fits the following washing machine types: Maytag Automatic Washer, Maytag Bravos Washer, Maytag Bravos XL Washer, Whirlpool Automatic Washer, Whirlpool Cabrio Washer, Whirlpool Residential Washer, and Whirlpool Vantage Washers.
Fits Models:
This W10247710 Whirlpool Washer Suspension Damper Rod Kit fits the following models. Press Ctrl-F to search your appliance model shown below.
WTW7600XW2 MVWB850WR1 WTW7300XW2 WTW8000BW0 MVWB850WB0 WTW7800XL4 WTW7800XW1 MVWB755YL0 7MMVWB850WL0 WTW7990XG0 WTW6800WW1 WTW7800XB1 MVWB850WR0 MVWB755YR0 WTW7800XL0 WTW7800XB0 WTW7800XB3 MVWB450WQ2 MVWB750WL0 WTW7800XL2 11028102310 WTW7800XL1 MVWB300WQ2 WTW7800XW3 WTW7800XW4 MVWB850WQ1 WTW6500WW1 WTW7600XW0 WTW8100BW0 MVWB750WR0 WTW7300XW1 11028103310 MVWB450WQ0 WTW6800WU1 WTW7300XW0 MVWB850WB1 MVWB750WB1 WTW6340WW0
WTW7340XW1 MVWB850WL2 MVWB750WL1 MVWB450WQ1 WTW7800XW2 MVWB750WQ0 MVWB725BG0 MVWB750WR1 MVWB725BW0 WTW7340XW0 MVWB850WQ0 MVWB850WB2 WTW7800XB2 WTW6800WB1 WTW6200VW1 WTW7600XW1 WTW7340XW2 7MWTW7800XW0 WTW7800XW0 MVWB300WQ0 MVWB700BW0 MVWB750WQ1 WTW7320YW0 MVWB750WB2 MVWB455YQ0 MVWB850WL0 WTW6800WL1 MVWB850WL1 MVWB750WR2 MVWB750WL2 WTW7800XL3 WTW7800XB4 MVWB755YQ0 MVWB750WQ2 WTW6300WW0 MVWB300WQ1 MVWB850WQ2 WTW6800WE1 WTW7990XG1 MVWB850WR2 MVWB750WB0
Compare Best Prices
Learn more product descriptions, item conditions (new brand, used, or refurbished), shipping information, return & refund policy, and payment available options. Many sellers promote this part online. You are able to see the lowest prices below.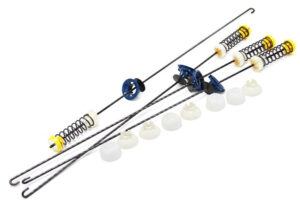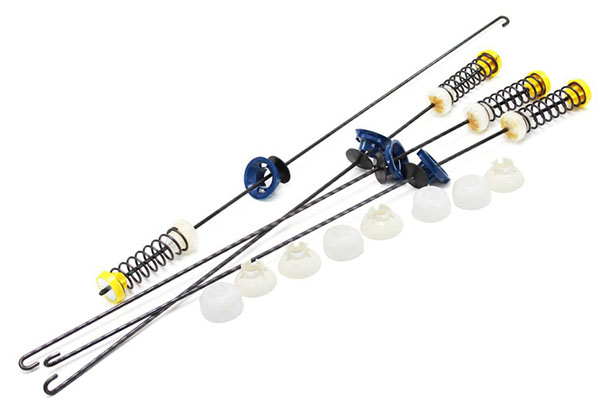 ==> Click Here to Compare Prices on eBay! <==
Other Information
In addition to the W10247710 Whirlpool Washer Suspension Damper Rod Kit, there are a number of appliance replacement parts promoted on the market, like Hotpoint Double Oven Fan Motor, Maytag Dryer Control Board Replacement, Whirlpool Refrigerator Defrost Control, and Whirlpool Range Oven Control Board. For more top appliance brands, like Samsung, you can view its products, parts, accessories, and services on the store online.
More Replacement Parts:
Don't give up! If you can not find the right part for your appliance model or have any information, please feel free to contact us at any time. We will check the part and respond to you as soon as possible. Good Luck!