Compare Prices GE Refrigerator Freezer Fridge Door Handle Assembly WB15X29386. Compatible with JB645RK5SS JB655EK2ES JB645EK3ES JB755SJ5SS JS760SL4SS JB750SJ8SS JB655SK6SS JS760EL3ES and more. Shop Here!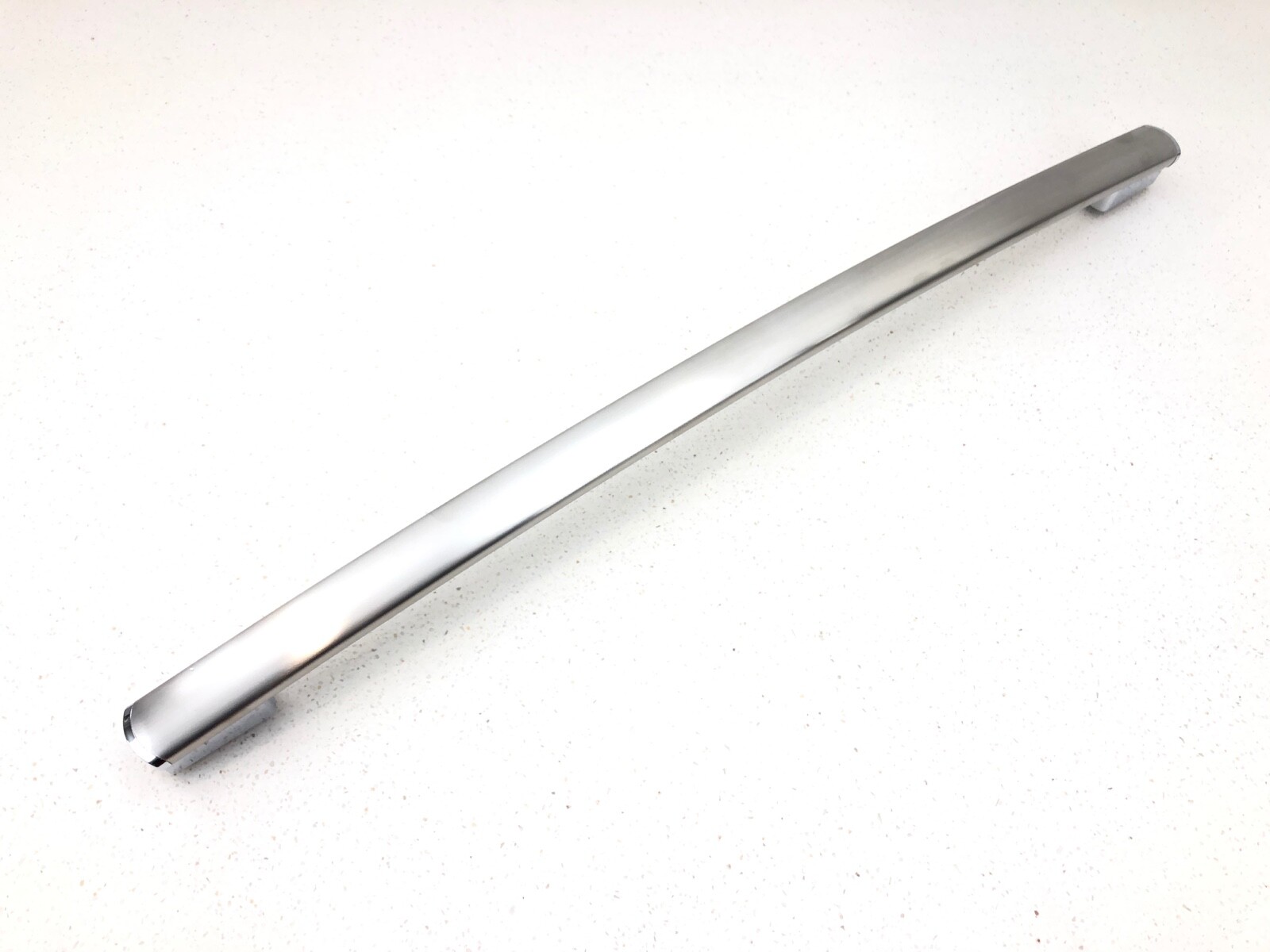 GE Refrigerator Freezer Fridge Door Handle WB15X29386
Product: GE Range Oven Door Handle WB15X29386
Type: Freezer Door Handle
Item Location: Las Vegas, Nevada, United States
Ship To: United States and many other countries
Policy: 30 day returns. Buyer pays for return shipping
Condition: Open box
Price: US $64.99 View Prices on eBay
Fits GE Freezer Models:
This Freezer Door Handle WB15X29386 part fits the following GE models. Use Ctrl-F to find your specific model below.
JB250RK2SS JB250RK3SS JB258RM1SS JB625RK2SS JB625RK3SS JB625RK4SS JB625RK5SS JB645EK2ES JB645EK3ES JB645EK4ES JB645EK5ES JB645RK2SS JB645RK3SS JB645RK4SS JB645RK5SS JB655EK2ES JB655EK4ES JB655EK5ES JB655SK2SS JB655SK4SS JB655SK5SS JB655SK6SS JB700EJ3ES JB700EJ4ES JB700EJ5ES JB700SJ3SS JB700SJ4SS JB700SJ5SS JB750EJ4ES JB750EJ5ES JB750EJ6ES JB750EJ7ES JB750EJ8ES JB750SJ4SS JB750SJ5SS JB750SJ6SS JB750SJ7SS JB750SJ8SS JB755EJ4ES JB755EJ5ES JB755EJ6ES JB755EJ7ES JB755SJ4SS JB755SJ5SS JB755SJ6SS JB755SJ7SS JBS60RK2SS JBS60RK3SS JBS60RK4SS JBS60RK5SS JS645EL1ES JS645EL2ES JS645EL3ES JS645FL1DS JS645SL1SS JS645SL2SS JS645SL3SS JS660EL1ES JS660EL2ES JS660EL3ES JS660SL1SS JS660SL2SS JS660SL3SS JS760EL1ES JS760EL2ES JS760EL3ES JS760FL1DS JS760SL1SS JS760SL2SS JS760SL3SS JS760SL4SS PB911EJ5ES PB911EJ6ES PB911EJ7ES PB911EJ8ES PB911SJ5SS PB911SJ6SS PB911SJ7SS PB911SJ8SS PB930SJ4SS PB930SL1SS PB930SL2SS PB930SL3SS PCHB920SJ3SS PCHB920SJ4SS PCHB920SJ5SS PCHB920SJ6SS PHB920EJ3ES PHB920EJ4ES PHB920EJ5ES PHB920EJ6ES PHB920SJ3SS PHB920SJ4SS PHB920SJ5SS PHB920SJ6SS PHS930SL1SS PHS930SL2SS
Compare Lowest Prices
View more Freezer Door Handle WB15X29386 product description, item conditions, shipping information, return & refund policy, and shop on eBay HERE!