Low Price GE Refrigerator Freezer Fridge Door Handle Assembly WR12X20643. Suits for GNE26GGDCWW GFE28GGKEWW DFE29JGDIWW GNE26GGDFWW GFE29HGDEWW GFE27GGDDWW GNE26GGDEWW GFE29HGDCWW models and more. Customer Satisfaction Guarantee.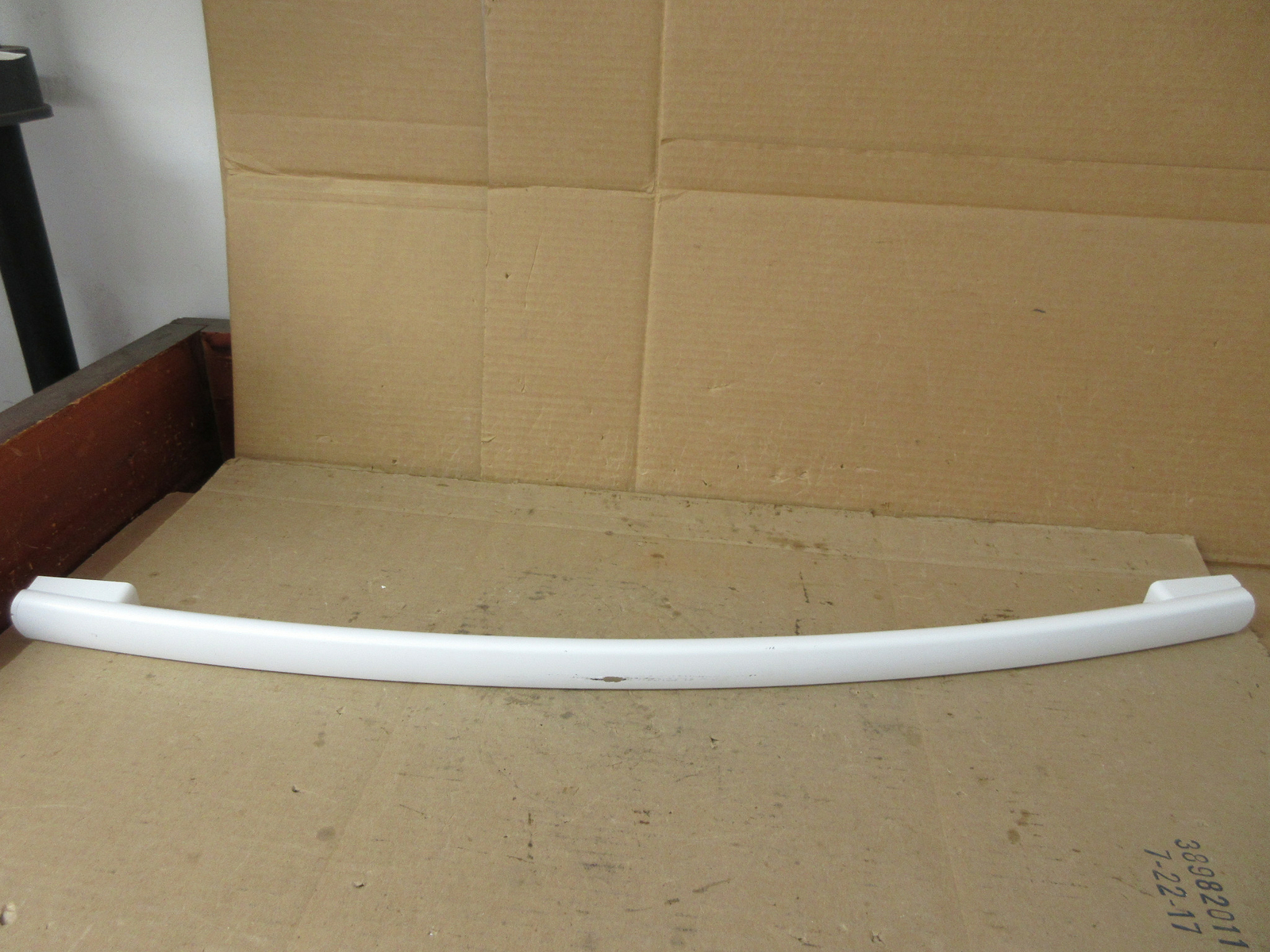 GE Refrigerator Freezer Fridge Door Handle WR12X20643
Product: GE Refrigerator Freezer Drawer Handle w/ Scratches (Paintable) Part # WR12X20643
Item Location: Stockton, California, United States
Ship To: United States and many other countries
Policy: 30 day returns. Buyer pays for return shipping
Condition: Used
Price: US $79.97
Read more part details and Save Today on eBay Here! or Get Lowest Price Below.
Fits GE Fridge Models:
The Fridge Door Handle WR12X20643 assembly part fits the following GE bottom-mount refrigerator models. Use Ctrl-F to find your specific model below.
DFE28JGHBWW DFE29JGDBWW DFE29JGDCWW DFE29JGDDWW DFE29JGDEWW DFE29JGDFWW DFE29JGDGWW DFE29JGDHWW DFE29JGDIWW GFE26GGHBWW GFE26GGHCWW GFE26GGHDWW GFE26GGHEWW GFE26GGHFWW GFE26GGHGWW GFE26GGKBWW GFE26GGKDWW GFE26GGKEWW GFE26GGKFWW GFE26GGKGWW GFE26GGKHWW GFE26GGKIWW GFE27GGDBWW GFE27GGDCWW GFE27GGDDWW GFE27GGDEWW GFE28GGKBWW GFE28GGKCWW GFE28GGKDWW GFE28GGKEWW GFE28GGKFWW GFE28GGKGBB GFE28GGKGWW GFE28GGKHWW GFE28GGKIWW GFE28HGHBWW GFE28HGHCWW GFE28HGHDWW GFE28HGHEWW GFE29HGDBWW GFE29HGDCWW GFE29HGDDWW GFE29HGDEWW GFE29HGDFWW GFE29HGDGWW GFE29HGDHWW GFE29HGDIWW GNE26GGDBWW GNE26GGDCWW GNE26GGDDWW GNE26GGDEWW GNE26GGDFWW GNE29GGHBWW GNE29GGHCWW GNE29GGHDWW GNE29GGHEWW GNE29GGKBWW GNE29GGKCWW GNE29GGKDWW GNE29GGKEWW GNE29GGKFWW GNE29GGKGWW GNE29GGKHWW GNE29GGKIWW PWE23KGDBWW PWE23KGDCWW PWE23KGDDWW PWE23KGDEWW PWE23KGDFWW PWE23KGDGWW
Compare Lowest Prices
Get more Refrigerator Door Handle WR12X20643 product description, item conditions, shipping information, return & refund policy, and compare lowest prices on eBay HERE!

Contact Us: Further the refrigerator door handle WR12X20643, if you can not find the correct part for your specific appliance model or have any information, please leave your message at the comment box below. We will search the part and get back to you soon.