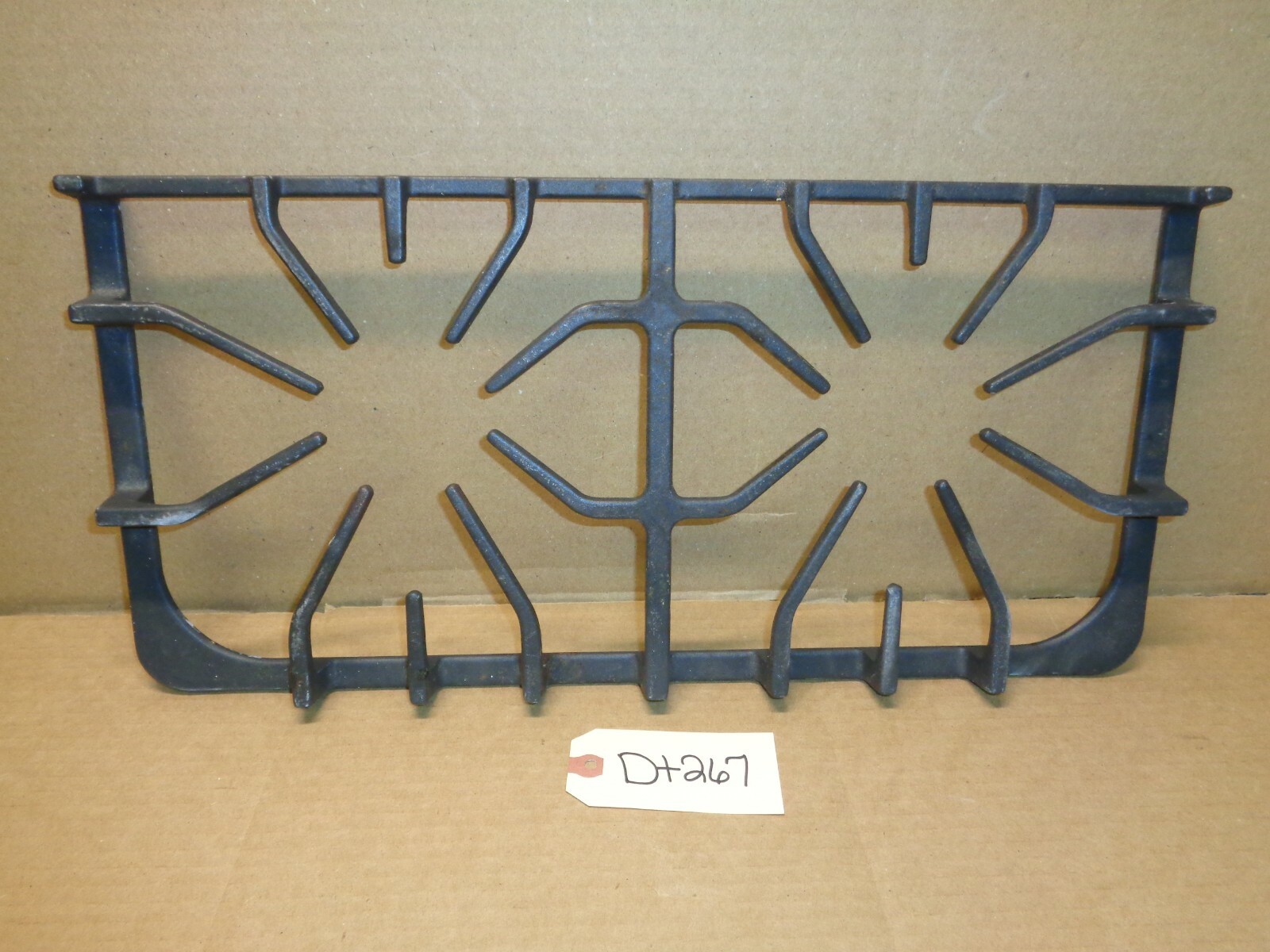 Oven Cooktop Burner Grate 807327101
Product: Genuine Frigidaire 807327101 8073271 Gas Range Oven Stove Grate Side – DT267
Part Number: 807327101
Replaces Parts: N/A
Fits Brands: Frigidaire, Crosley
Item Location: Hays, North Carolina, United States
Return Policy: Seller does not accept returns
Condition: Used
Price: US $79.99 Check Latest Price on eBay
Fits Stove Models:
This oven cartridge burner grate 807327101 item fits the following Frigidaire and Crosley gas range models. Use Ctrl+F to find your particular model below.
BGGF3045RFA FGGF3058RWA BGGF3045RFB BGGF3045RFC DGGF3045RFB DGGF3046RFB FGGF3035RBB FGGF3035RBC FGGF3035RFB FGGF3035RFC FGGF3035RWB FGGF3035RWC FGGF3045RFA FGGF3045RFB FGGF3045RFC FGGF3058RBB FGGF3058RBC FGGF3058RFB FGGF3058RFC FGGF3058RWB FGGF3058RWC FGGF3060SFA FGGF3060SFB DGGF3045RFA FGGF3035RBA FGGF3035RWA FGGF304DPFA FGGF304DPFB FGGF304DPFC FGGF304DPFD FGGF3058RBA DGGF3046RFA FGGF304DPFF FGGF3058RFA FGGF3035RFA FFGF3051TBA FFGF3051TSA FFGF3051TWA FFGF3052TSA FFGF3054TBA FFGF3054TDA FFGF3054TWA FFGF3056TDA FGGF3035RWD FGGF3058RBD FGGF3058RFD FGGF3058RWD FFGF3054TSA FFGF3056TBA FFGF3056TSA FFGF3056TWA FGGF304DPFG LFGF3052TFA LFGF3054TDA LFGF3054TFA FFGF3052TDA FGGF3035RFD FFGF3052TBA FFGF3052TWA FFGF3054TBB FFGF3054TDB FFGF3054TSB FFGF3054TWB FGGF3045RFD LFGF3054TDB LFGF3054TFB CRGE3481TBA CRGE3481TDA CRGE3481TSA CRGE3481TWA DGGF3046RFC FFGF3054TBC FFGF3054TDC FFGF3054TWC FFGF3056TSB LFGF3054TDC FFGF3051TSB FFGF3052TBC FFGF3052TSB FFGF3052TSC FFGF3052TWB FFGF3054TBD FFGF3054TDD FFGF3054TSC FFGF3054TSD FFGF3054TWD FFGF3056TSC FFLF3052USA LFGF3052TFB LFGF3054TFC LFGF3054TFD FFGF3052TSD FFGF3052TWC FFGF3052TWD FFGF3056TSD FFLF3052USB LFGF3052TFC LFGF3054TDD and more.
Compare Lowest Price
Read more oven cooking burner grate part details, and Compare Best Price on eBay HERE!

Related Burner Grate Parts: