Shop for new refrigerator meat pan for GE Hotpoint Americana RCA BSS25JSTHSS GSH22KGMBCC GSS22QFMCBB GSH25JFRHWW GSS25IFPAWW HSS25GFTIBB RSG22IBPHFWW and more.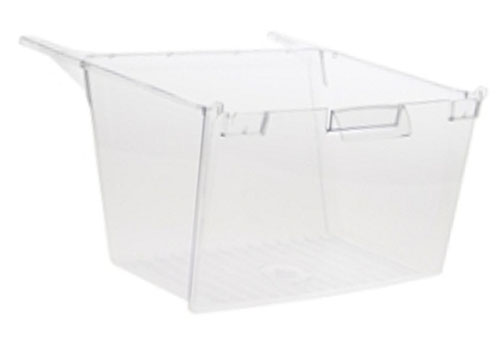 Refrigerator Meat Drawer Pan
Product: Refrigerator Fresh Meat Drawer Pan
Part Number: WR32X10835
Replace Parts: WR32X10131 1812381 AP4981597 PS3487933
Fits Brands: GE Hotpoint Americana RCA
Fits Refrigerator Models
This refrigerator fresh meat pan drawer part fits the following GE Hotpoint Americana RCA models.
GSH25JGDBBB GSH25JSCESS BSS25JSTDSS ESL22JFWBBS ESS25XGMBWW GSE22ETHCCC GSE25ETHB CC GSF25IGZBBB GSG25IEMDFWW GSG25MIMBFWW GSH22JFXJBB GSH22JFXLWW GSH22KGPAWW GSH22KGPDWW GSH25KGMCCC GSL22JFPJBS GSS22IBPJCC GSS22IFRECC GSS22JEMCWW GSS22JFMDWW GSS22JFPJCC GSS22QGMDBB GSS22QGPEWW GSS22VFPDWW GSS22WGPBWW GST22IBPHWW GST22JEPHWW GSZ25SGMABS GSG25MIPCFBB GSH22KGREBB GSH25JFPACC GSH25KGMCBB GSL25JFTCBS GSS22WGMDWW GSS25JEPABB GSS25JEREWW GSS25JFMBWW GSS25KGMAAA GSS25QFMAWW GSS25QGPECC GSS25UFMCWW GSS25VFPDCC PSA22MIPHFWW PSG22MIMCFBB SSS25KFPDWW HSH22IFTDCC HSM22IFTBSA HSS25GFTBWW HSS25GFTNWW HST25IFMACC HSS25GFTCBB and more.
Compare Lowest Prices
Order Now! The correct part number is WR32X10835. Read the refrigerator meat drawer product details, return & warranty services, and compare best prices on eBay here.