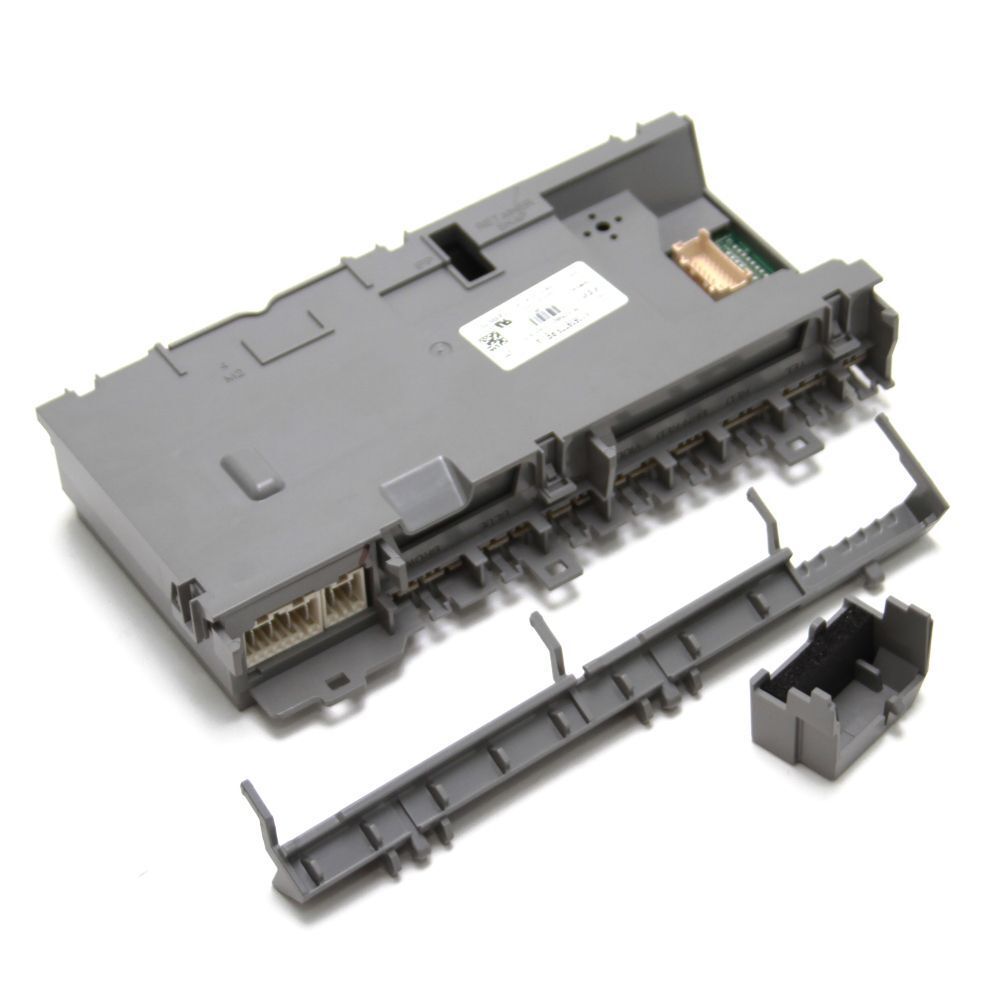 Maytag DISHWASHER Electronic MAIN Control Board W10539778 W10595568 W10473200 W10461370
Product: Dishwasher Electronic Circuit Main Control Board Assembly
Part Number: W10539778
Replaces Parts: 3023122 AP5688868 EAP8260218 PS8260218 W10380488 W10464049 W10539778 W10539791 W10588965 W10595570
Fits Brands: Maytag
Item Location: Layton, Utah, United States
Fits Maytag Models:
This part fits the following Maytag Dishwasher models. Use Ctrl+F to find your specific model below.
Compare Lowest Prices
Read more product details – Maytag Dishwasher Control Board W10539778, view shipping information, return & warranty policy, payment details, compare the lowest prices, and Check Price on eBay HERE!
MDB4709PAB2 MDB4709PAB3 MDB4709PAB4 MDB4709PAM2 MDB4709PAM3 MDB4709PAM4 MDB4709PAQ2 MDB4709PAQ3 MDB4709PAQ4 MDB4709PAW2 MDB4709PAW3 MDB4709PAW4 MDB6769PAB2 MDB6769PAB3 MDB6769PAB4 MDB6769PAS2 MDB6769PAS3 MDB6769PAS4 MDB6769PAW2 MDB6769PAW3 MDB6769PAW4 MDB7749SBB0 MDB7749SBB1 MDB7749SBB2 MDB7749SBB3 MDB7749SBM0 MDB7749SBM1 MDB7749SBM2 MDB7749SBM3 MDB7749SBQ0 MDB7749SBQ1 MDB7749SBQ2 MDB7749SBQ3 MDB7749SBW0 MDB7749SBW1 MDB7749SBW2 MDB7749SBW3 MDB7759SAB2 MDB7759SAB3 MDB7759SAB4 MDB7759SAS2 MDB7759SAS3 MDB7759SAS4 MDB7759SAW2 MDB7759SAW3 MDB7759SAW4 MDB8949SBB0 MDB8949SBB1 MDB8949SBB2 MDB8949SBB3 MDB8949SBM0 MDB8949SBM1 MDB8949SBM2 MDB8949SBM3 MDB8949SBW0 MDB8949SBW1 MDB8949SBW2 MDB8959SBB1 MDB8959SBB2 MDB8959SBB3 MDB8959SBS1 MDB8959SBS2 MDB8959SBS3 MDB8959SBW1 MDB8959SBW2 MDB8959SBW3 MDBH949PAB2 MDBH949PAB3 MDBH949PAB4 MDBH949PAM2 MDBH949PAM3 MDBH949PAM4 MDBH949PAQ2 MDBH949PAQ3 MDBH949PAQ4 MDBH949PAW2 MDBH949PAW3 MDBH949PAW4
More Information
Check your model and find the right part. If you have any problems or need any assistance, please do not hesitate to contact us at any time.
Related Dishwasher Control Board Parts: