If you're on the hunt for the LG Range Control Board with part number EBR77562706, your search ends here. Discover seamless control and enhanced cooking experiences with this essential component for your LG range appliance.
LG Range Control Board EBR77562706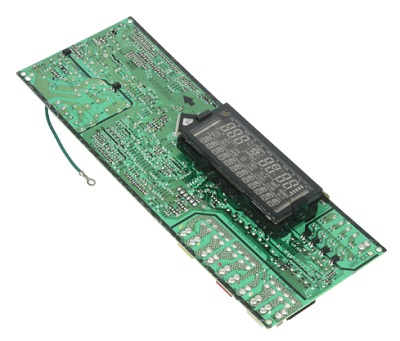 The LG Range Control Board EBR77562706 is a crucial replacement part designed to restore precise control and optimal performance to your LG range. Featuring advanced circuitry and compatibility, it ensures your cooking appliance operates seamlessly, allowing you to effortlessly master your culinary endeavors.
Descriptions:
Part Number: EBR77562706
Replacement Parts: PS12072598, 4509457, EAP12072598, EBR77562703, AP6048261
Part Types: LG Range Main Control Board
Compatible Brands: LG
Fits Appliance Models: Please see the list below.
Price: Check price on eBay.
Fits Appliance Types:
Fits Appliance Models
This part fits these model numbers: LRE3061ST/00, LRE3061BD/00 LG electric range/oven.
Compare Prices on eBay – EBR77562706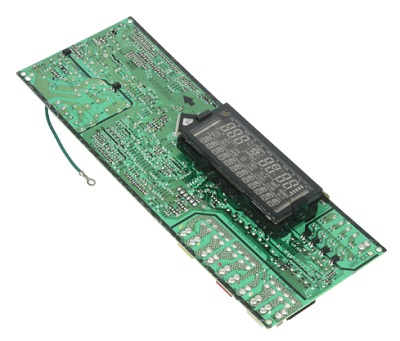 Other LG Range Control Boards
LG Range Oven Control Board with Display EBR77562706 MJH62758301 EBR64624907
Lg Oven Range Control Board Ebr74164810
LG RANGE PCB ASSEMBLY EBR74164810
Genuine LG Range Oven Control Board EBR77562705
NEW LG Range Oven Control Board EBR89295702 – 1 YEAR WARRANTY
LG LSG4513BD_00 Range Main Control Board EBR86433707**
EBR77562709 LG Range Control Lifetime Warranty Ships Today!
Range Oven Relay Control Board EBR74164805 for LG LRE3021ST LRE3083SW LRE3083ST
Genuine LG Range Power Control Board Assembly, Main EBR82913601
LG LDG4315ST Range Pcb Assembly EBR79627601
LG Range Oven Main Control Board EBR89295701
LG RANGE EBR74632605 MAIN ELECTRONIC CONTROL BOARD NEW OEM GENUINE PCB ASSEMBLY
EBR77562705 LG RANGE OVEN CONTROL BOARD
EBR77562702 LG Range Control Board Lifetime Warranty Ships Today!
LG Range Oven Power Relay Control Board PCB EBR60969201
LG Range Control 6871W1N011A
Genuine LG Range Oven, Power Relay Control Board # EBR64624605
NEW LG Range Display Board EBR86433703
For LG Range Oven Replacement Relay Control Board # EBR74164805
and more ..
Other Home Appliance Parts and Guides: