Compare Best Prices Frigidaire 318347101 Range Oven Generator Control Board Assembly Parts. Fits 316304300 AP4926600 1792984 PS3491041 EAP3491041 79097203012 FPCF3091LFD EW30IS65JSB CPCF3091LFB  parts and more. Order Now!
Frigidaire 318347101 Range Oven Generator Control Board
Part No: Frigidaire 318347101
Replacement Part Number: EAP3491041 PS3491041 1792984 AP4926600 316304300
Fits Brands: Frigidaire, Electrolux, Kenmore
Product or Service Type: Electric Range/Oven Replacement Parts, Electronic Main Control Board Assembly Replacement Parts
Product Price: Read more product descriptions and Compare the Best Prices Below.
==> Click Here to Compare the Latest Prices TODAY! <==
Fits Models:
This Frigidaire 318347101 Range Oven Generator Control Board can be used for the following Electrolux Kenmore models. Press Ctrl-F to search your specific model as you see.
FPIF3093LFD FPIF3093LFC FPIF3093LFA EW30IS65JSD EW30IS65JSA CPCF3091LFC 79097203010 79099913805 CPCF3091LFB FPCF3091LFD EW30IS65JSC CEW30IF6ISA 79099913801 79092183013 FPCF3091LFA EW30IF60ISB EW30IS65JSB CEW30IF6ISB EW30IS6CJSC E30IC80ISS1 79099913802 79099913800 CPIF3093LFC 79092183012 79092183011 CPIF3093LFA 79092183014 79092183010 FPIF3093LFB FPCF3091LFC EW30IS6CJSB EW30IF60ISA CPIF3093LFB CPCF3091LFD EW30IS6CJSA CPCF3091LFA 79097203013 79099913803 79097203012 FPCF3091LFB 79099913804
Compare Best Deals
Get the Best Price! Learn more product details, terms and conditions, shipping & handling options, return and refund policy, and other important information. There are a number of sellers offering this pre-owned part on the market. You can view the prices below.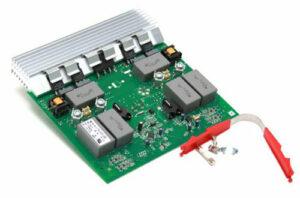 ==> Click Here to Check Best Prices TODAY! <==
More Appliance Information
As well as the Frigidaire 318347101 Range Oven Generator Control Board, there are a number of home appliance parts promoted on the market, including Frigidaire Dishwasher Motor Assembly, KitchenAid Refrigerator Control Board Replacement, Samsung Washer Drive Motor, and How to Replace Dacor Oven Door Hinges.
For more popular home appliance brands, for instance, GE, you are able to search for its products, accessories, and services on the store online.
Other Appliance Parts:
Need urgent help now? If you have any problem with finding the right part for your specific appliance model, please write a message in the comment section below. We will search for the part and give some advice to you very soon. Thank you.