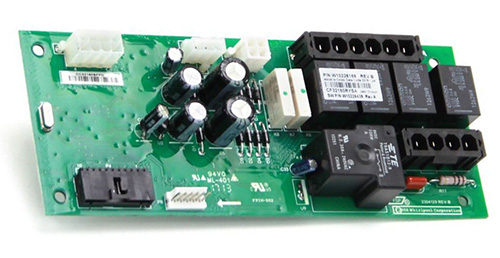 This is a new home appliance main control board replacement part, KitchenAid Ice Machine Control Board WPW10226156. It works for Kitchen-Aid freestanding ice makers and ice cube makers. This part also fits GE, Jenn-Air, Kenmore, Maytag, and Whirlpool particular models.
KitchenAid Ice Machine Control Board WPW10226156
Product: Main Control Board for Ice Machine
Appliance Part: Ice Machine Electronic Replacement Parts
Part Number: Board WPW10226156
Compatible Brands: GE Jenn-Air Kenmore KitchenAid Maytag Whirlpool
Compatible Part Numbers: 1872745 AP6017385 PS11750683 EAP11750683 W10226156
Fits KitchenAid Ice Machine Models:
This part fits in specific Kitchen Aid freestanding ice makers and ice cube makers as listed below. Use Ctrl+F to find your model.
KUIC15NLTS3 KUIC15NLTS4 KUIC15NLXS0 KUIC15NRTS3 KUIC15NRTS4 KUIC15NRXS0 KUIC15NRXS2 KUIC15PLTS3 KUIC15PLTS4 KUIC15PLXS0 KUIC15PLXS1 KUIC15PLXS3 KUIC15PRTS3 KUIC15PRTS4 KUIC15PRXS0 KUIC15PRXS1 KUIC15PRXS2 KUIC15PRXS3
KUIC18NNTS3 KUIC18NNTS4 KUIC18NNXS0 KUIC18NNXS1 KUIC18NNXS2 KUIC18PNTS3 KUIC18PNTS4 KUIC18PNXS0 KUIC18PNXS1 KUIC18PNXS2 KUIC18PNXS3
KUIP15PRXX0 KUIP15PRXX2 KUIS15NRTB3 KUIS15NRTB4 KUIS15NRTS3 KUIS15NRTS4 KUIS15NRTT3 KUIS15NRTT4 KUIS15NRTW3 KUIS15NRTW4 KUIS15NRXB0 KUIS15NRXB1 KUIS15NRXS0 KUIS15NRXW0 KUIS15NRXW1
KUIS18NNTB3 KUIS18NNTB4 KUIS18NNTS3 KUIS18NNTS4 KUIS18NNTT3 KUIS18NNTT4 KUIS18NNTW3 KUIS18NNTW4 KUIS18NNXB0 KUIS18NNXB1 KUIS18NNXS0 KUIS18NNXS1 KUIS18NNXW0 KUIS18NNXW1 KUIS18PNTB3 KUIS18PNTB4 KUIS18PNTW3 KUIS18PNTW4 KUIS18PNXB0 KUIS18PNXB1 KUIS18PNXB2 KUIS18PNXW0 KUIS18PNXW1 KUIS18PNXW2
Compare Lowest Prices
Read more product details of the Control Board WPW10226156 for KitchenAid ice machines. Check warranty & return policy, customer service information, same-day or expedited shipping options, and compare lowest price on eBay here!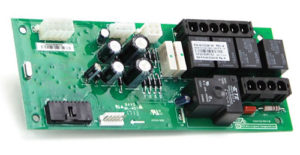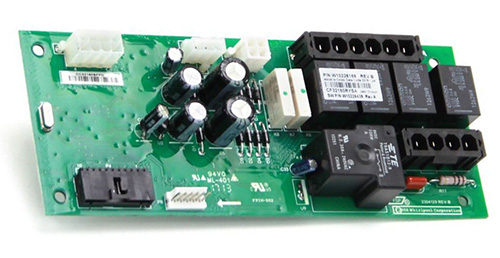 More Information
As well as the KitchenAid Ice Machine Control Board WPW10226156, you can find other parts for ice machine, KitchenAid control boards for other appliances, or other electronic control boards.
You also may search for washer part, dishwasher parts, refrigerator parts, freezer parts or dryers parts. One of the best places for finding products online at a competitive price is eBay website.
If you are not quite sure exactly what part you need for your appliances, please feel free to contact us at any time.