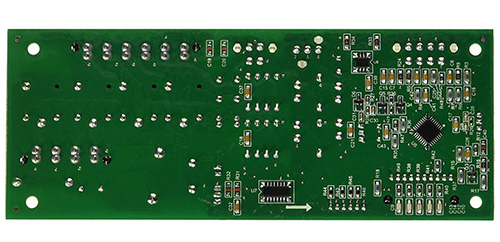 This new electronic replacement part WPW10141364 fits KitchenAid Ice Machine Control Board. It also fits Jenn-Air, Kenmore, Maytag, and Whirlpool icemakers. Check your model and compare lowest prices here!
KitchenAid Ice Machine Control Board WPW10141364
Product: Main Control Board for Ice Machine
Appliance Part: Ice Machine Electronic Replacement Parts
Part Number: WPW10141364
Compatible Brands: Jenn-Air Kenmore KitchenAid Maytag Whirlpool
Compatible Part Numbers: 2304115 1480943 2304115 2304128 2321730 2321774 AP6015693 EAP11748974 PS11748974 W10122069 W10141364
Fits Kitchen-Aid Ice Machine Models:
This item fits KitchenAid freestanding ice makers. Use Ctrol+F to find your model.
KUIA15NLHS11 KUIA15NRHS11 KUIA15PLLS11 KUIA15PRLS11 KUIA18NNJS11 KUIA18PNLS11 KUIC15NLTS0 KUIC15NLTS1 KUIC15NLTS2 KUIC15NRTS0 KUIC15NRTS1 KUIC15NRTS2 KUIC15PLTS0 KUIC15PLTS1 KUIC15PLTS2 KUIC15PRTS0 KUIC15PRTS1 KUIC15PRTS2 KUIC18NNTS0 KUIC18NNTS1 KUIC18NNTS2 KUIC18PNTS0 KUIC18PNTS1 KUIC18PNTS2 KUIO18NNVS0 KUIO18NNVS1
KUIS15NRTB0 KUIS15NRTB1 KUIS15NRTB2 KUIS15NRTS0 KUIS15NRTS1 KUIS15NRTS2 KUIS15NRTT0 KUIS15NRTT1 KUIS15NRTT2 KUIS15NRTW0 KUIS15NRTW1 KUIS15NRTW2 KUIS18NNTB0 KUIS18NNTB1 KUIS18NNTB2 KUIS18NNTS0 KUIS18NNTS1 KUIS18NNTS2 KUIS18NNTT0 KUIS18NNTT1 KUIS18NNTT2 KUIS18NNTW0 KUIS18NNTW1 KUIS18NNTW2 KUIS18PNTB0 KUIS18PNTB1 KUIS18PNTB2 KUIS18PNTW0 KUIS18PNTW1 KUIS18PNTW2
Compare Lowest Prices
Read more details of Main Control Board WPW10141364 for KitchenAid icemaker. View shipping information, warranty & return policy, and compare lowest prices on eBay here!
More Information
In addition to KitchenAid Ice Machine Control Board WPW10141364, find more main control boards for icemachines, and KitchenAid icemaker replacement parts. Please feel free to contact us if you need help.