Low Price Home Appliance Parts – KitchenAid Dishwasher Circulation Pump W10902589. Compatible with KDTM704ESS0 KDTM404EBL2 66514819N610 66514833N511 KDTM804ESS2 KDTM404EWH2 KDTM354ESS1 KDTM404EBS2 models and others. Shop Here on eBay.
KitchenAid Dishwasher Circulation Pump W10902589
Product: Dishwasher Circulation WASH Pump W10902589 W10390342 W10713292 W10788707
Part Number: W10902589
Replacement Parts: W10390342 W10713292 W10788707 EAP11765854 4454528 PS11765854 AP6031735
Fits Brands: KitchenAid, Kenmore
Type: KitchenAid Dishwasher Water Pump Assembly Replace Parts
Item Location: Layton, Utah, United States
Ship To: The United States and many other countries
Policy: 30-day returns. Buyer pays for return shipping
Condition: Used
Price: See more details and Check the Price Below.
Fits Dishwasher Models:
Recheck the right appliance part. This W10902589 suits for the following Kitchen-Aid and Kenmore models. Press Ctrl-F to search your dishwasher model as follows.
KDTM504EPA0 66514819N612 KDTM804ESS2 KDTM804EBS0 KDTM354DSS4 66514819N611 66514819N610 KDTM384ESS2 KDTM704ESS3 KDTM404EWH0 KDTM704EBS3 KDTM804ESS1 KDTM384ESS0 KDTM404EWH1 66514762N510 66514812N610 KDTM354EBS2 KDTM404EBS3 KDTM704EBS0 KDTM404EBL2 KDTM354EBS3 KDTM404EBL1 66514815N610 66514812N611 KDTM704EBS1 KDTM384ESS3 KDTM804EBS2 66514833N510 KDTM804ESS0 KDPM354GPS0 KDTM354ESS2 KDTM404EBL0 KDTM504EPA2 KDTM404EBL3 66514833N511
KDTM404ESS3 KDTM384EBS2 KDTM354ESS0 66514823N511 KDTM404EWH3 66514763N510 66514813N610 KDTM354DSS5 KDTM384EBS3 KDPM354GBS0 KDTM354DSS3 KDTM404ESS2 KDTM404ESS0 KDTM704ESS1 66514813N611 KDTM354ESS1 KDTM354DSS0 KDTM354EBS1 66514815N612 KDTM354DSS1 KDTM704ESS2 KDTM504EPA1 KDTM404EBS2 66514815N611 KDTM404ESS1 66514812N612 KDTM384EBS1 KDTM384EBS0 KDTM804EBS1 KDTM404EBS0 KDTM384ESS1 KDTM704EBS2 66514813N612 KDTM704ESS0 KDTM354ESS3 KDTM404EBS1 KDTM404EWH2
Compare Best Deals
Take a look at more dishwasher pump motor assembly W10902589 product description, item conditions (new, used, or refurbished), delivery options, return & customer satisfaction policy, and other important details. There are a number of sellers offering this pre-owned part on the market. You can compare the best prices below.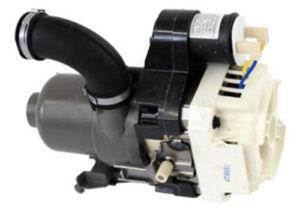 >> Click Here to Compare Prices on eBay TODAY! <<
More Information
Furthermore the KitchenAid Dishwasher Circulation Pump W10902589, you are able to view more products and parts on the KitchenAid website.
If you need any help with finding the correct part for your appliance model or have any information, please do not hesitate to contact us at any time. We will check the part and get back to you soon. Fix it and save your money!
Other Dishwasher Parts: