Compare the Best Price – KitchenAid Dishwasher Motor W10894668 Replacement Parts. Compatible with KDTE704DWH0 KUDE70FXBL5 KDTE554CSS3 KDTE254EBL1 KDTE304DSS0 KDTE404DWH0 KDTE334DSS1 KDTE304DPA0 models and more. Shop online.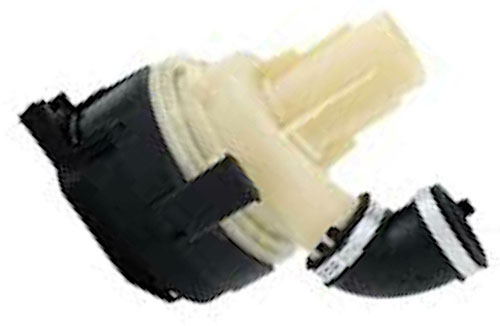 KitchenAid Dishwasher Motor W10894668 Replacement Parts
Product: KitchenAid KDTE334GPS0 Dishwasher Circulation Pump Motor W10773795 W10894668
Part Number: W10894668
Replaces Parts: EAP11765780 4460616 W10314568 AP6030715 W10773795 W11113839 PS11765780 W10645659 WPW10314568
Fits Brands: KitchenAid, Whirlpool, Kenmore, Jenn-Air
Type: KitchenAid Dishwasher Water Pump Replacement Parts
Item Location: Lansing, Michigan, United States
Ship To: The United States and many other countries
Policy: Free 30 day returns
Condition: Open box
Price: US $134.95
See more part details and Compare the Best Prices Below.
Fits Dishwasher Models:
Recheck the correct appliance replace the product. The W10894668 fits the following Kitchen-Aid models. Use Ctrl-F to find your appliance model shown below.
KDFE304DWH1 KDTE404DSS1 KUDE70FXWH5 KUDE70FXBL5 KDTE404DWH0 KDTE404DSS0 KUDE60FXWH5 KUDE48FXSP5 KUDE48FXSS6 KDTE404DSP0 KDTE554CSS1 KUDE20FBSS0 KDTE304DSS0 KDTE334GPS0 KDTE254EWH2 KDFE454CSS0 KDFE304DBL0 KDTE254EBL0 KUDL15FXSS6 KDTE254EWH3 KUDE20FBSS1 KUDL15FXBL6 KUDE20FBBL1 KUDE70FXPA6 KDTE334DWH0 KUDE40FXSS6 KUDE70FXSS6 KUDE70FXPA5 KDTE554CSS0 KDTE404DBL0 KUDE48FXBL6 KUDE48FXPA5 KDFE304DWH0
KDPE334GBS0 KUDE48FXWH6 KDTE704DWH0 KDTE304DPA2 KDTE204DSS0 KDHE404DSS0 KDTE254EWH0 KUDE40FXWH6 KUDE20FBBL0 KUDE20IXBL9 KDFE454CSS5 KDTE254EWH1 KUDE20FBWH0 KDFE304DBL2 KUDE48FXPA6 KUDE60HXSS5 KUDE50CXSS9 KUDE50FBSS0 KDTE254EBL3 KDTE704DSS1 KDTE554CSS3 KDFE454CSS4 KUDE60HXSS6 KDTE334DSS0 KDTE254ESS2 KDTE254EBL1 KDFE454CSS1 KDTE254ESS1 KDTE204DSS1 KDFE304DBL1 KDTE304DWH0 KUDL15FXWH7 KDTE334DSS1
KDFE454CSS2 KUDE48FXSP6 KUDE20IXSS9 KUDE48FXWH5 KUDE70FXBL6 KDTE254ESS3 KDTE704DSS0 KDTE204DBL1 KDHE704DSS0 KDTE704DPA0 KUDE40FXPA6 KUDL15FXSS7 KUDE20IXSSA KUDE60FXSS5 KDTE304DSS1 KUDE20FBWH1 KUDE20IXWH9 KUDE60FXBL5 KDTE504DSS0 KDFE304DSS1 KDTE334GBS0 KDFE304DSS0 KDTE334DBL0 KDTE304DPA0 KDTE204DWH0 KUDE70FXWH6 KDTE254ESS0 KDPE334GPS0 KDTE254EBL2 KUDE48FXSS5 KDTE704DBL0 KDTE204DWH1 KDTE554CSS4 KUDL15FXWH6 KDTE204DBL0 KDFE454CSS3 KUDE70FXSS5 KUDE48FXBL5
Compare Lowest Prices
View more water pump assembly W10894668 product description, item conditions (new, used, or refurbished), delivery information, return & money-back guarantee policy, and other information. Many sellers promote this new or used part online. Please check the prices below.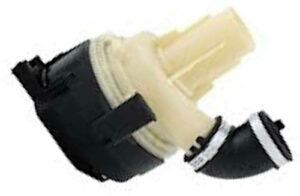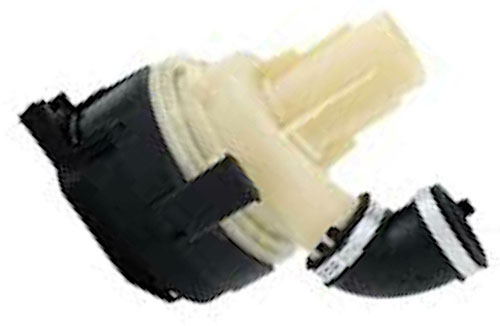 >> Click Here to Compare Prices TODAY! <<
More Information
Furthermore the KitchenAid Dishwasher Motor W10894668 Replacement Parts, you are able to learn more appliances and parts on the KitchenAid website. Please feel free to contact us if you can not find the right item for your model. We will search for the part and respond to you as soon as possible. Repair It Now!
Other Dishwasher Parts: