Search for Home Appliance Kenmore Dryer Replacement Parts – Kenmore Dryer Main Control Board WPW10116564 Parts. Please check your appliance number. Fits 1480790 8546223EXCR 3978955 3978950EXCR 3976627R 3976627 3978955EXCR 3976609 8546223R 3978925REXCR  parts and others. Shop Here!
Kenmore WPW10116564 Dryer Control Board Replacement Parts
Part Number: WPW10116564
Replacement Part No: See the list below.
Fits Brands: Kenmore
Product or Service Type: Dryer PCB Control Board Parts / Repair Services
Item Price: Read more information and Compare the Best Prices Below.
Fits Dryer Models:
The dryer control board WPW10116564 can be used for the following Kenmore dryer models. Use Ctrl-F to search your appliance model as follows.
Replaces 3978950 8546223EXCR 3976594R 3976609REXCR 3978955 3976609 3978950REXCR 3976594REXCR 3976627R 3978925EXCR 1480790 3978925 AP4366715 W10116564EXCR 3978950R 8546223 3976627EXCR 3976627REXCR 8546223REXCR 3978950EXCR 3978955R 8546223R 3978925REXCR 3978955EXCR 3976609R 3976627 3976609EXCR 3978925R PS2344543 W10116564 3978955REXCR
Compare Lowest Prices
Check the Best Deals! Look at more Kenmore dryer PCB control board WPW10116564 product description, customer notes, item conditions (new brand, used, or refurbished), standard shipping information, parts warranty, and other details. There are a number of sellers offering this part online. Please compare the best prices below.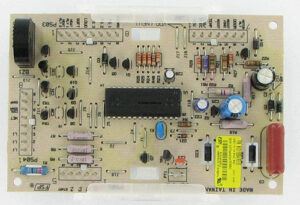 ==> Click Here to Compare Prices! <==
More Appliance Information
As well as the Kenmore WPW10116564 dryer main control board replacement product, there are more home appliance replacement parts promoted on the market, such as Kenmore Elite dryer control board replacement, range electric heat element, vacuum cleaner post motor, oven fan motor, washing machine plate, oven cooking door handle, and dishwasher bottom rack. For more big appliance brands, such as Amana, you can find its products, parts, and services on its website.
More Kenmore Dryer Control Board Parts:
Need support? If you can not find the right part for your appliance model or have any message, please feel free to contact us at any time. We will search for the part and respond to you as soon as possible. Repair It Now!