Great Price genuine refrigerator meat pan drawer for GE Hotpoint Americana RCA GSG22KBMDFWW GSH22JFXACC GSS22SGPCBS GST25KGMBWW GSS25JFMAWW HSM25GFTPSA HSM25GFTASA and more.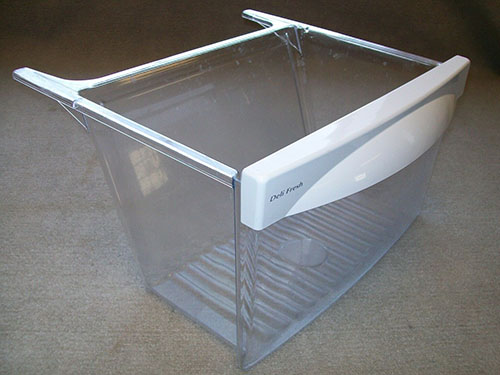 Refrigerator Meat Drawer
Product: Refrigerator Fresh Meat Drawer Pan
Part Number: WR32X10835
Replace Parts: WR32X10131 1812381 AP4981597 PS3487933 EAP3487933
Fits Brands: GE Hotpoint Americana RCA
Fits Refrigerator Models
This refrigerator meat drawer pan item works for the following GE Hotpoint Americana RCA models.
GSH25JGDDWW GSH25IGRBWW BSY25GFMDWW DSS25JFPDWW GSA22KBPAFWW GSE22KETBFBB GSE25ETHDWW GSG22KBMDFWW GSG22KEMDFBB GSH22JFPBWW GSH22JFTDWW GSH22JFXKWW GSH22KGPAWW GSH25JFTCBB GSH25JGCCBB GSL22JFXALB GSS22IBTACC GSS22IFRECC GSS22JEMCCC GSS22JFPHWW GSS22KGMAWW GSS22QFMCCC GSS22SGMCBS GSS22VFPDCC GSS22WGPDCC GST22JEMCCC GST22KGPACC GST25KGMCCC A4425GDTAWW GSH25IFTBCC GSH25JFPCWW GSH25JSXJSS GSL25IGXPLS GSS25IFPAWW GSS25IFRFCC GSS25JETBBB GSS25JFMACC GSS25JFPEWW GSS25KGPJCC GSS25QFMDCC GSS25SGPCBS GSS25UFPHCC GSS25VGMCCC PSA22SIPDFBS PSG22MIPDFWW HSH22IFTCWW HSM25IFTESA HSS22IFMACC HSS25GFTNBB HST25IFPECC HST25IFPHWW and more.
Compare Best Prices
Best Price! Your right part number is WR32X10835. View the refrigerator meat drawer product information, item location, delivery & checkout options, and compare prices on eBay here.