Special Price GE WD21X10474 Dishwasher Timer Parts. Fits GSD2101V50WW HDA2160H35SS GSD2100V50CC HDA2100H65WW HDA2100H35CC GSD2100V50WW GSD2100V55CC HDA2100H35BB GSD2100V65WW HDA2100H50BB parts and others. Order Today.
GE WD21X10474 Dishwasher Timer
Part No: WD21X10474
Replaces Part Number: EAP4704218 2443223 PS4704218 AP5646373
Fits Brands: GE, Hotpoint
Type: Dishwasher Timer Control Replacement Parts
Product Price: View more descriptions and Get the Best Price Below.
Fits Dishwasher Models:
This GE WD21X10474 Dishwasher Timer fits the following models. Use Ctrl-F to search your appliance model as you see.
GSD2100V70CC GSD2100V35BB HDA2160H55SS HDA2160H50SS GSD2100V65CC GSD2101V50BB HDA2100H50WW HDA2100H50BB HDA2100H35WW HDA2160H35SS GSD2100V65WW GSD2100V45BB GSD2100V45CC MSD2100V45WW HDA2100H35BB GSD2101V00WW HDA2160H45SS HDA2100H55CC GSD2100V35WW HDA2100H65BB HDA2100H70BB GSD2101V55WW HDA2100H65WW GSD2100V00WW GSD2100V55CC HDA2100H55BB HDA2100H70WW GSD2101V35BB GSD2101V45WW MSD2100V35WW
GSD2100V00BB GSD2101V00BB HDA2100H70CC GSD2100V65BB GSD2100V55BB MSD2100V50WW HDA2100H50CC HDA2100H55WW GSD2100V00CC GSD2100V50CC GSD2100V70BB GSD2100V45WW HDA2100H45CC GSD2101V35WW GSD2101V50WW GSD2100V50WW GSD2101V55BB GSD2100V70WW HDA2100H35CC GSD2100V55WW HDA2100V35BB HDA2100H45WW GSD2100V35CC HDA2100H45BB HDA2160H70SS GSD2100V50BB HDA2160H65SS GSD2101V45BB and more.
Compare Lowest Prices
Learn how to replace a repair part for your appliance. See deals more product details, item conditions, delivery information, return and refund policy, and payment available options. There are a number of sellers offering this new part on the market. You can view the best prices below.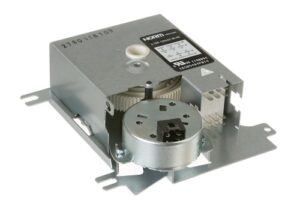 ==> Click Here to Check the Latest Prices on eBay! <==
More Information
On the Internet, many sellers offer a wide range of appliance parts, covering Whirlpool Duet Dryer Control Board Repair, GE Washing Machine Transmission Problem, GE Dishwasher Circulation Pump, and LG Electric Range Control Panel Not Working, also including the GE WD21X10474 Dishwasher Timer control replacement parts.
For more big appliance brands, such as Amana, you can see its products, accessories, and services on the Internet.
More Replacement Parts:
In addition to the GE WD21X10474 Dishwasher Timer parts, please do not hesitate to leave your message in the comment box if you have any problems with searching for the correct item for your model. We will check the part and respond to you as soon as possible. Have a Nice Day!